Sorel Caribou Boots—The Rundown
Whether it's Arctic cold, drifting snow, treacherous ice or deep slushy puddles, the Sorel Caribou is up to the challenge. Simply put, these boots just make winter weather irrelevant to the comfort of your feet.
Sorel Caribou Highest Rated Styles
| | |
| --- | --- |
| Sorel Caribou Waterproof Boots Women | Sorel Caribou Winter Boots Men |
Sorel Caribou Pros and Cons
9.5 / 10
The pros are:

Warm

Waterproof

High shaft keeps out snow

The cons are:

Wide footbed

Limited arch support

On the heavy side
Wool-Lined Sorel Caribou Boots
| | |
| --- | --- |
| Sorel Caribou Wool-Lined Boots Women | Sorel Caribou Wool-Lined Boots Men |
My Story
As a father of two young children, hibernating during bad weather is no longer an option for me. Kids need to get outside, and they never seem to get cold. So after enduring the last few winters in light-duty boots, I decided to end my suffering and get the best protection I could find. I didn't want warm and dry – I wanted warmer and dryer than I'd probably ever need. After trying out a variety of models, I settled on the Sorel Caribou and I have not been disappointed. To me, they are the quintessential winter boot. Warm, waterproof, and tall enough keep out deep snow. Montreal winter has put this boot to the test in every condition imaginable, and so far it has passed with flying colours.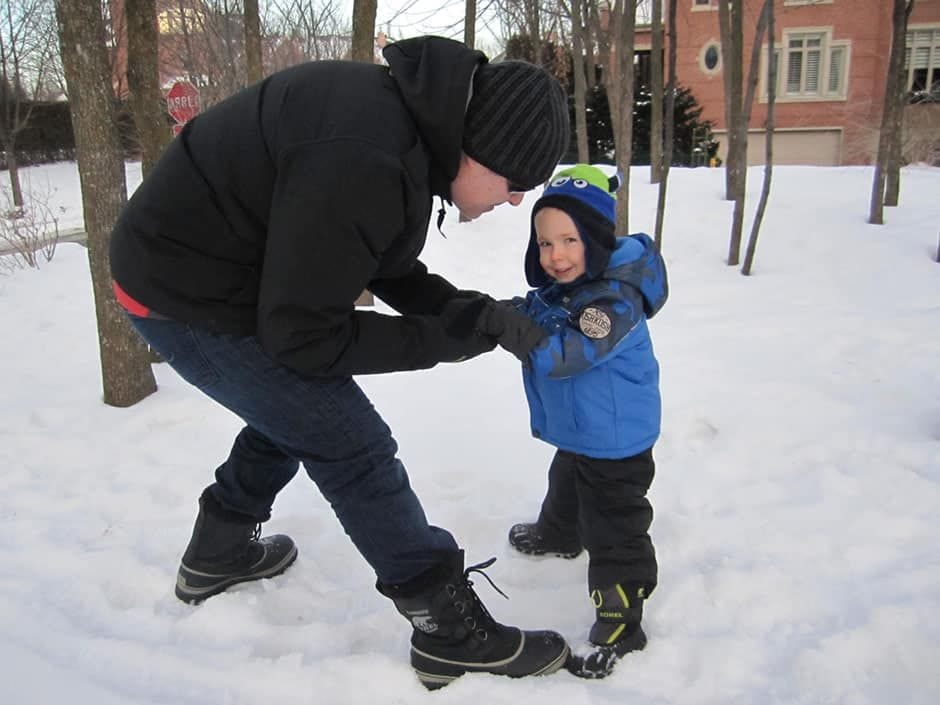 Warmth
These boots are insulated with a 9mm "ThermoPlus" felt liner, and Sorel comfort rates them to -40C. I'm happy to say I've never had to test the full limit of their claim, but I did wear these boots in -36C wind chill conditions. After about 40 minutes outside, mostly standing still, my feet were completely insulated from the cold. I'm sure there are even warmer boots on the market, but it's hard to imagine when you'd ever need them.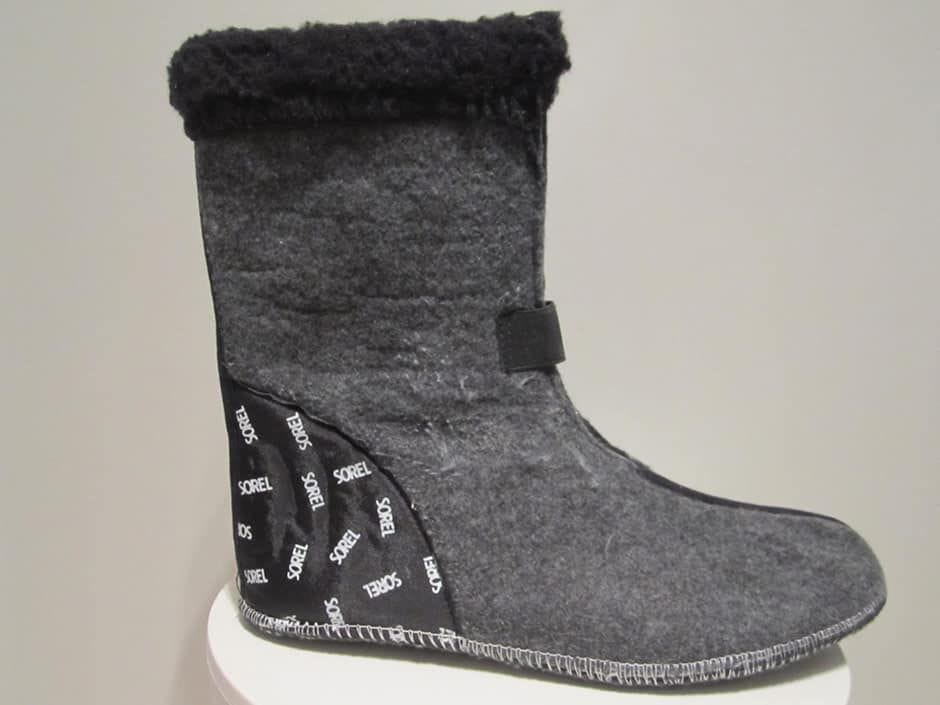 Snow and Water Resistance
These boots are seam-sealed, and the foot shell is made from vulcanized rubber while the upper is waterproofed nubuck leather. For all intent and purpose, the bottom is an old fashioned "rubber boot". I haven't yet found a puddle deep enough to test the upper, but I have trudged through 4 inch deep puddles of icy water and slush and they were no match for the Caribou. With a 9-inch shaft height, snow infiltration is almost never an issue either.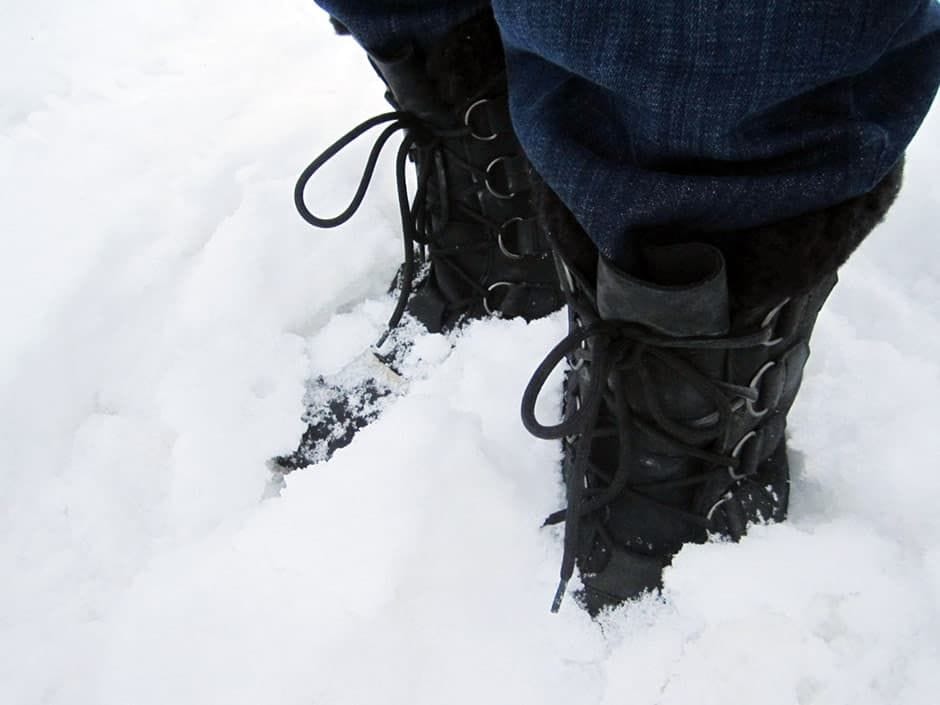 Grip
Sorel calls the outsole pattern "AeroTrac", I just call it "good". The rubber treads grip well in all conditions and traction doesn't deteriorate noticeably in colder conditions.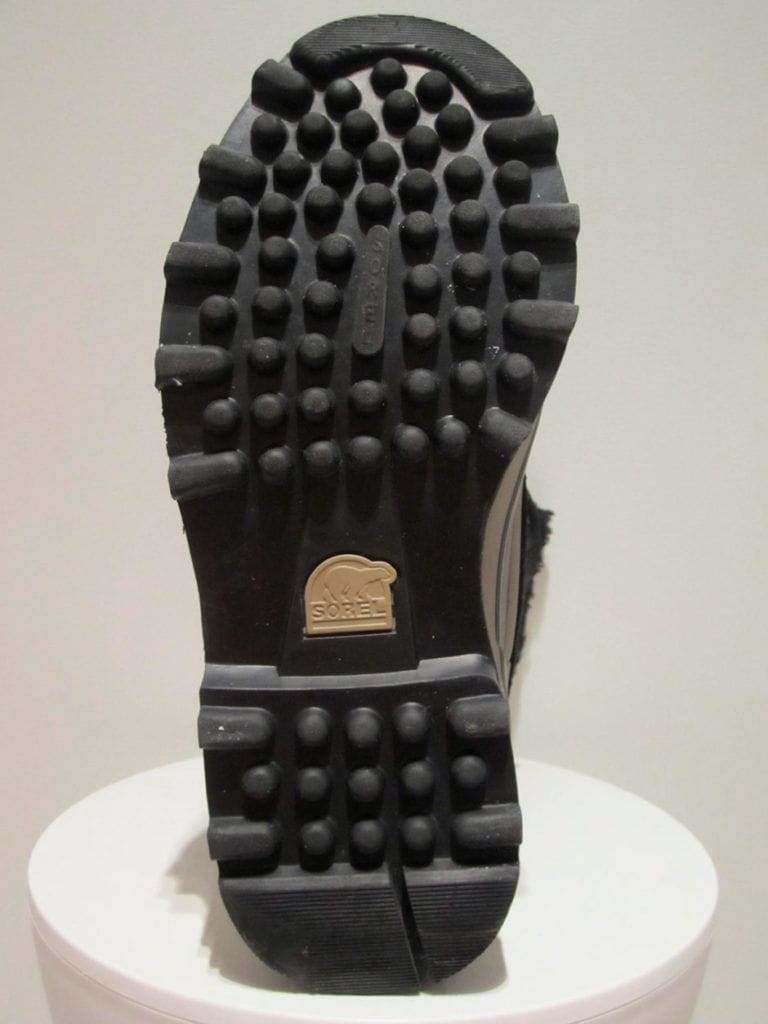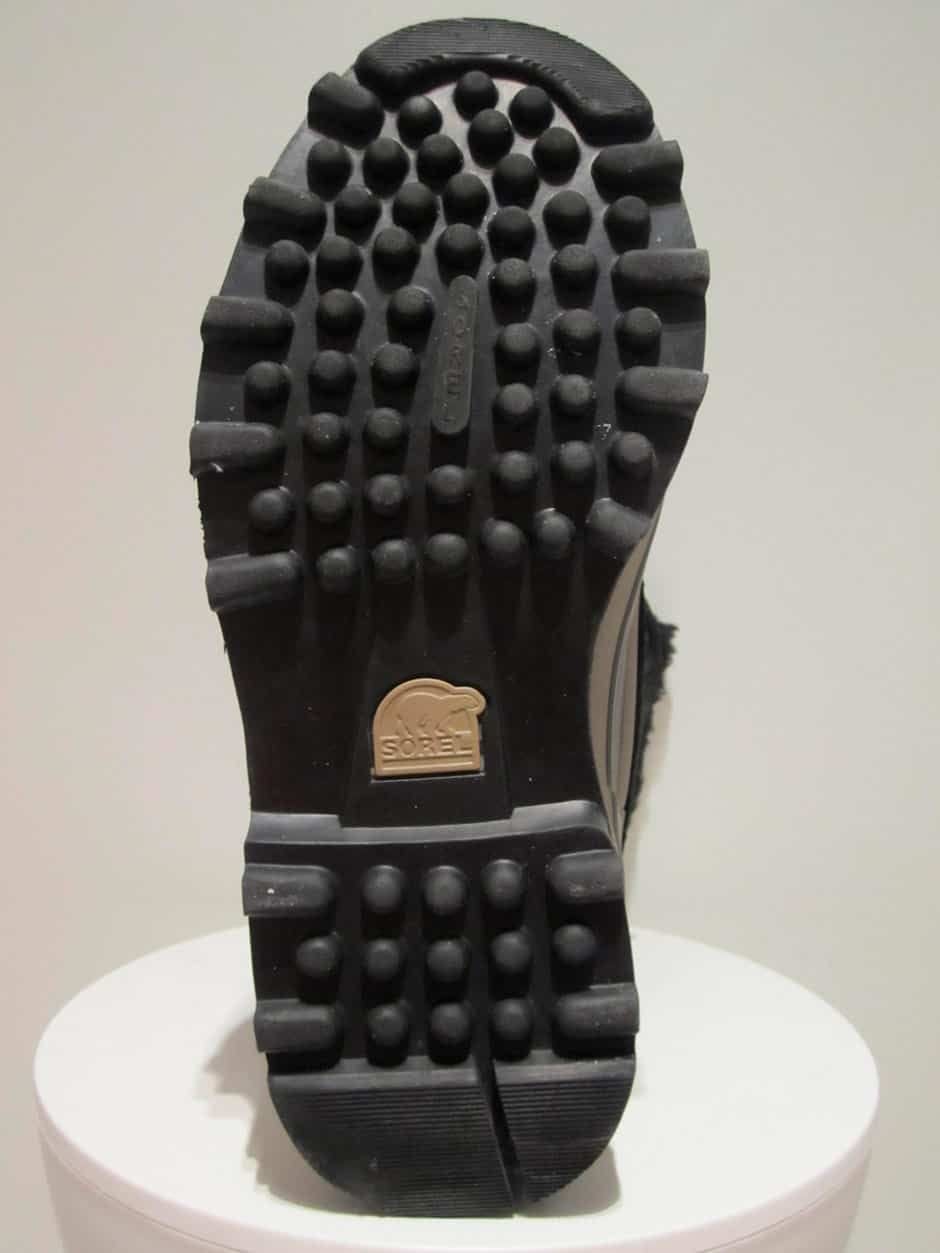 Fit, Comfort and Feel
These boots run true to size, perhaps slightly on the large side. The last is quite wide, which could be a problem for individuals with narrow feet. The generous fit, combined with the soft, cushioning of the felt liner gives this boot the comfort of a slipper. On the down side, that same cushioning means that you don't get a very good feel for the terrain beneath your feet. At 37 oz, these boots are on the heavy side, although not out of line with comparable products from other manufacturers.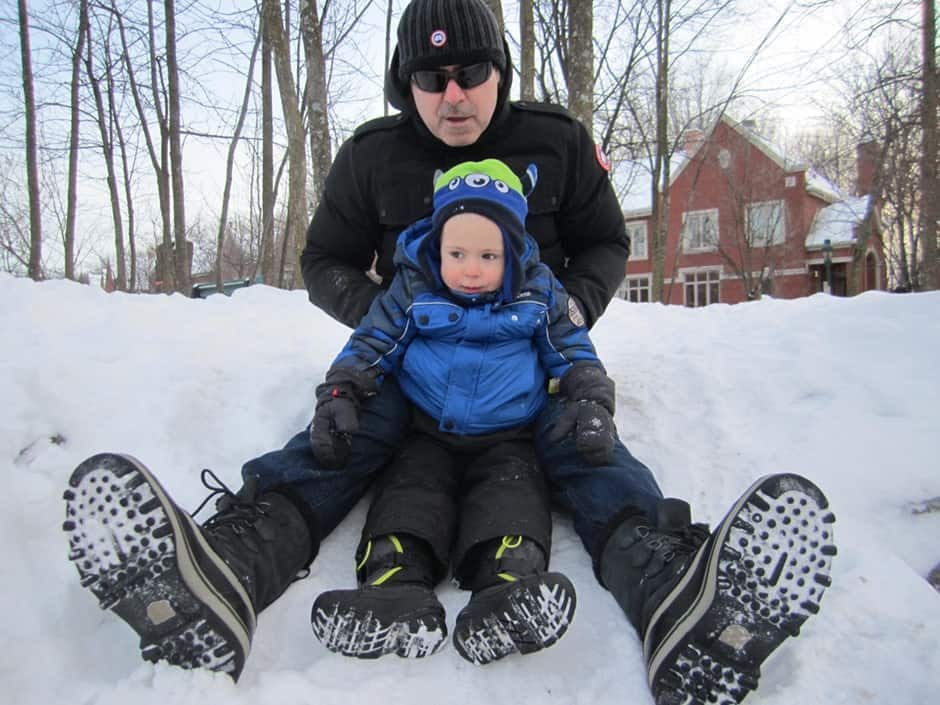 Usability
These boots are easy to put on and easy to take off. The large metal eyelets make lacing up the boots a breeze. I was concerned that the felt liner might pull out every time I took the boot off, but that hasn't been an issue at all. The liner can also be removed for quick drying, if necessary, and you can buy replacement liners directly from Sorel if they wear out.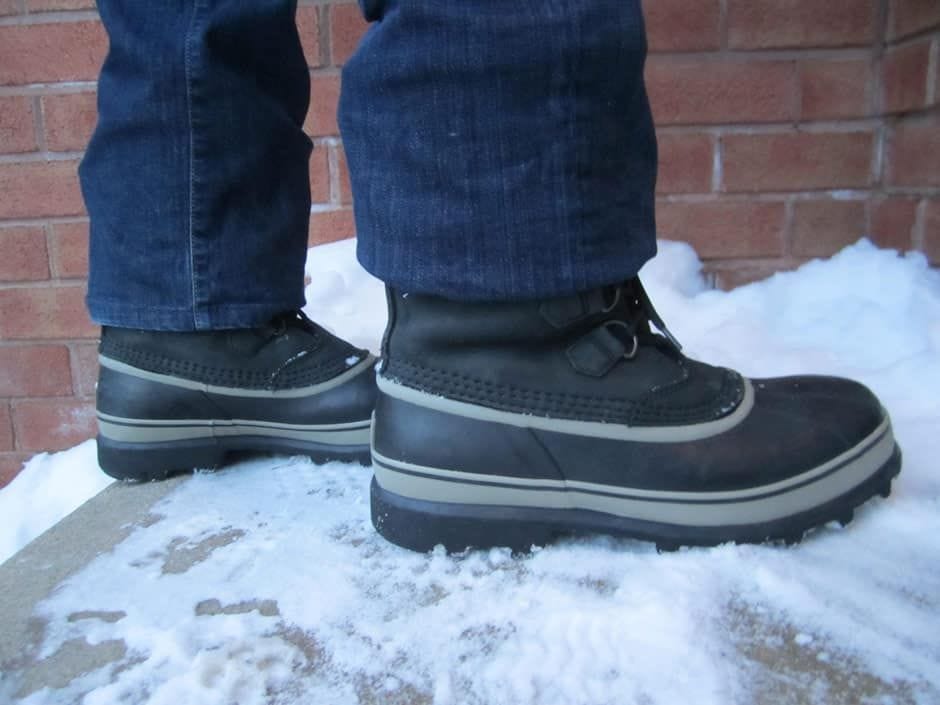 Style
Beauty is in the eye of the beholder, but the Sorel Caribou style is a classic. You can wear your pants tucked in deeper snow, or over the boot for more of an urban look. You won't exactly stand out in the crowd, but you really can't go wrong with this time-honoured look.
In case you haven't guessed by now, I'm a big fan of these boots. They are everything you want in winter boots. Impervious to cold, impregnable from water, they simply make harsh weather a non-factor for your feet.
For further tips on finding your ideal winter boot, check out our most popular winter boots for men, most popular winter boots for women and our winter boot buying guide.
SHARE