Spyder has always been one of my favourite iconic high-end brands you can wear on the slopes. I've worn their apparel for years and although my tastes have changed and I've tried different brands, I've always come back to them. Recently I was on the lookout for a new ski outfit. I wanted something comfortable, modern, colourful, and most importantly something that could perform on the slopes. That's when I discovered the Solitaire GTX kit.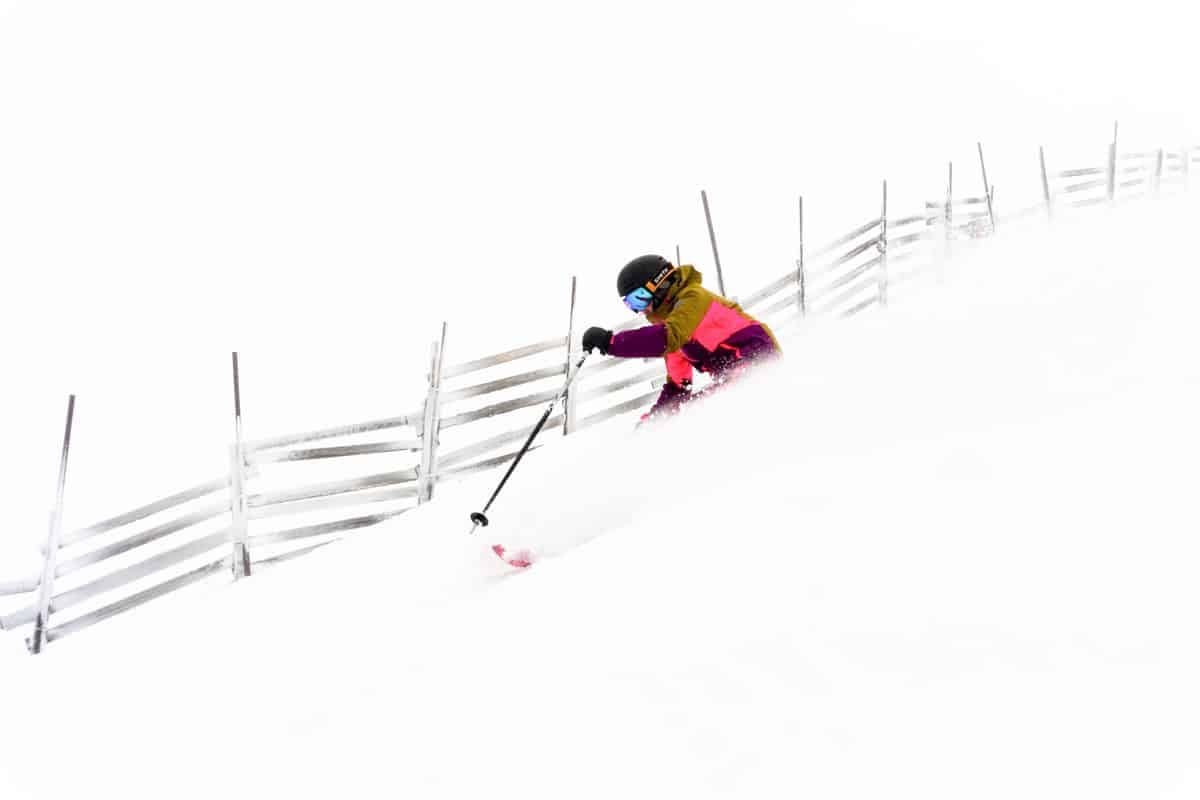 At first glance, the kit seemed perfect for what I was looking for, but I wanted to test it out before I came to any conclusions. So I put the Spyder Solitaire GTX Kit to the test on the slopes – and here's why I absolutely loved it.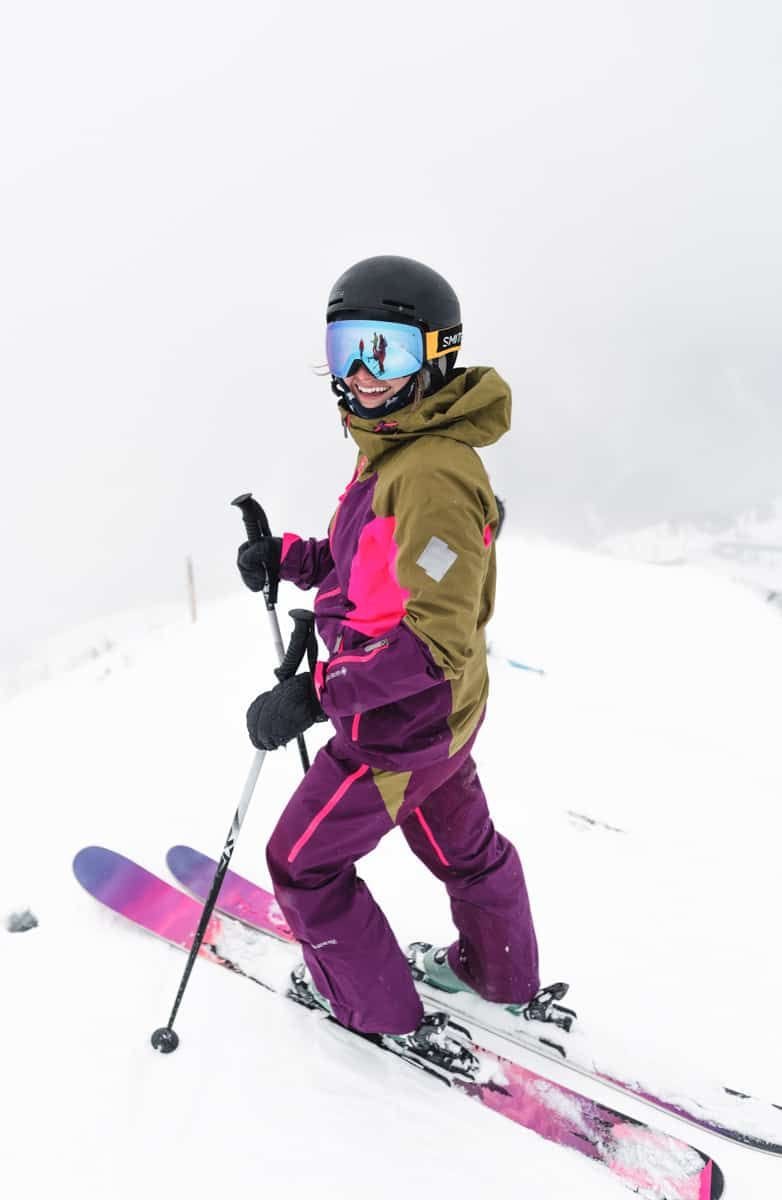 My first impression of the Solitaire GTX kit was, "this is awesome." The colours are bright and the overall fit is amazing. It doesn't feel too tight and it doesn't look too bulky, even when you add layers underneath. The bib pant is super comfortable and I really love the waist adjustment. I also discovered that the long side leg zippers are great for extra breathability when you get a little too warm. However, the legs can feel a bit long for a short person like me (5'2). But, as soon as you put ski boots on, you don't really feel that extra length anymore.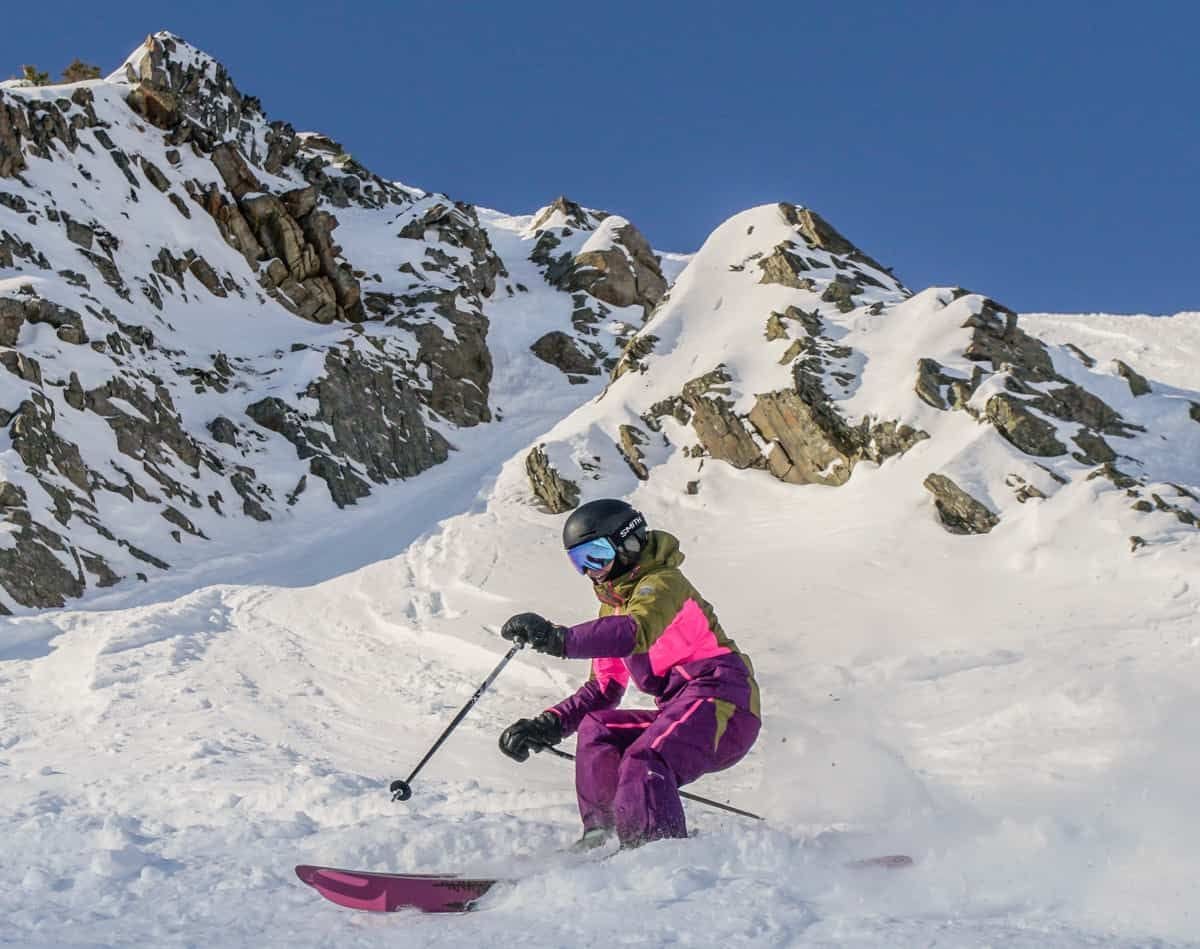 Spyder isn't usually a brand that comes to mind when you think of backcountry skiing. However, I found that the new Solitaire GTX kit is perfect for touring. Since this kit is made of GORE-TEX, it has all the weather protection you could want in a ski jacket and pants. You know it's going to be waterproof and extremely breathable. What I really liked is that it's light and compact—I can carry it anywhere with me. It doesn't feel like I have an extra layer on and it gives me a full range of motion when I'm carving down the hill.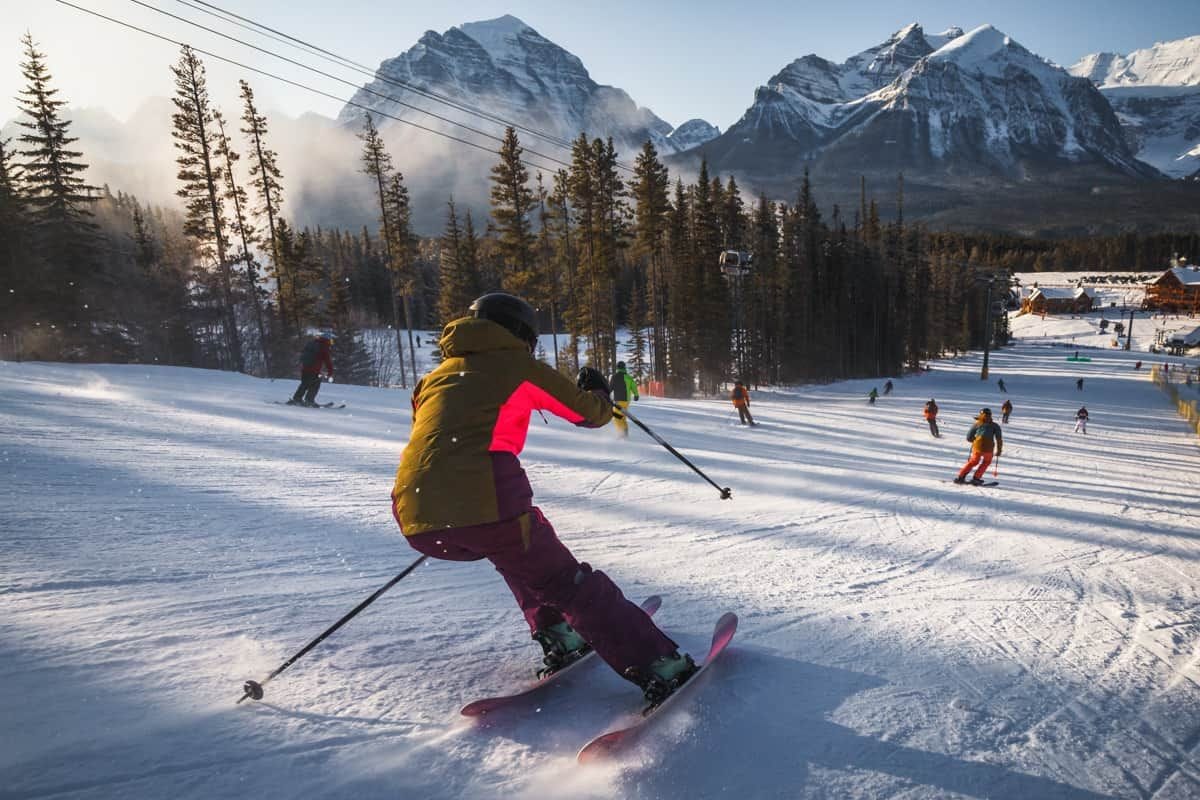 Pros: 
Cons:

GORE-TEX is durable, waterproof, windproof, and highly breathable
Perfect for layering based on temperature (especially for backcountry skiing)
Comfortable and easy to move when you're wearing it
The jacket is versatile enough that you could use it as a rain jacket in other seasons
Awesome colours

Zips on the inside of your legs can sometimes catch on each other when you walk
The pants are a bit long for their size
Overall, I think this kit is amazing and the jacket performed above my expectations. You can wear it for alpine or backcountry skiing, as a rain jacket in the summertime, or use it as a shell when you go hiking in the shoulder seasons. If you're looking for a shell kit that is versatile, comfortable and colourful, look no further. The Spyder Solitaire GTX kit offers the perfect combination of performance and style.
SHARE