Men can be impossible to shop for, especially if their taste and style are difficult to pinpoint. Trust us – we get it. Maybe your ski-loving dad has been using the same scarf and gloves for a decade even if they've seen better days? Perhaps your boyfriend keeps the same ragged wallet because he can't find another one like it? And there's no way the guy on you're shopping list will actually have time to write Santa that he wants a new Leatherman or Hipflask, right?
Luckily, we at Altitude Sports have compiled a guide of the best Stocking Stuffers for Men. We've got a list of the proper styles, essentials, and gadgets to ensure you receive a generous thank you on Christmas morning.
Top Choice – Stocking Stuffers for Him
SAXX Vibe Boxer 3-Pack

There are countless reasons why the Ultra Briefs from SAXX are sure to be his favourite underwear. This three-pack features briefs with ultra-soft construction and a performance stretch weave. Moisture-wicking waistbands and ergonomically supportive pouches also up the comfort. Add these boxer briefs to his stocking and improve each movement of his everyday routine.
Best Apparel Stocking Stuffers for Him
Patagonia Cotton Quilt Snap-T Pullover
Forget ugly Christmas sweaters. It's time to upgrade to an awesome Christmas sweater. The super cozy Quilt Snap-T pullover by Patagonia is ultra-soft and just as comfy sitting by the fireplace as it is bundling up for an evening of tobogganing. The diamond quilted pattern looks great on a night out, and they're sure to get plenty of compliments when they wear to Christmas dinner next year.
The North Face Campshire Shirt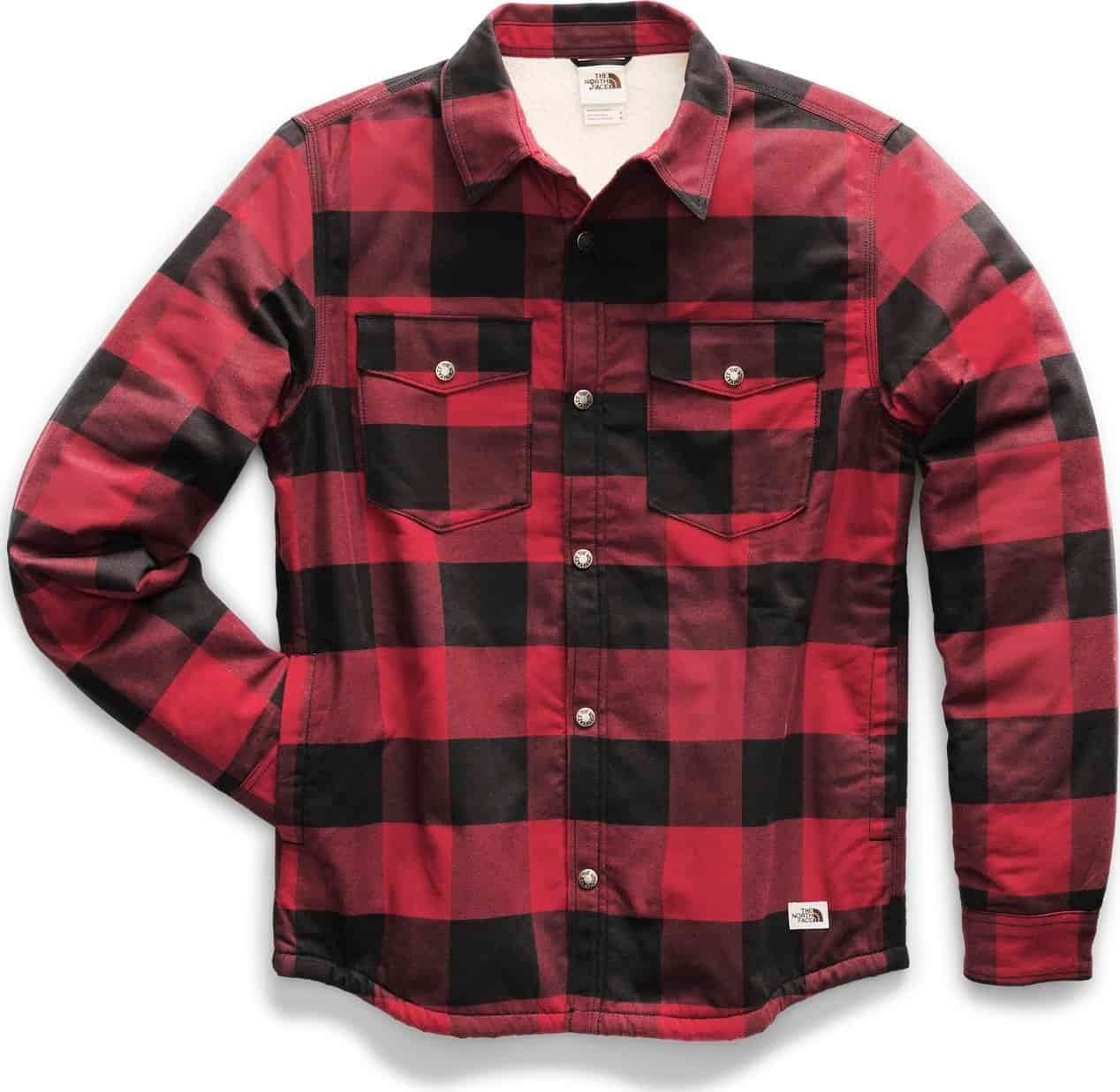 Plaid pattern. Check. Fleece-lined. Check. Winter ready. Check. Tick off all the boxes this Christmas with the super-soft fleece lined Campshire Shirt from The North Face. The button-down shirt/jacket will fill all their style needs, and they'll be thanking you for supporting their lumberjack aesthetic. It's rugged and comfortable, exactly what they'll need to deal with cold Canadian winters.
Best Gear & Footwear Stocking Stuffers for Him
Vallier Shoreditch Beanie
If you want to keep his head warm this winter, you won't find better than the Shoreditch Beanie from Vallier. This wool beanie has plenty of fold over warmth and will fit snug no matter how they wear it. It'll keep their ears warm all winter, and the unisex style will have you borrowing it all the time. Think of it as a win-win for everyone involved. 
Norrøna trollveggen GORE-TEX Gloves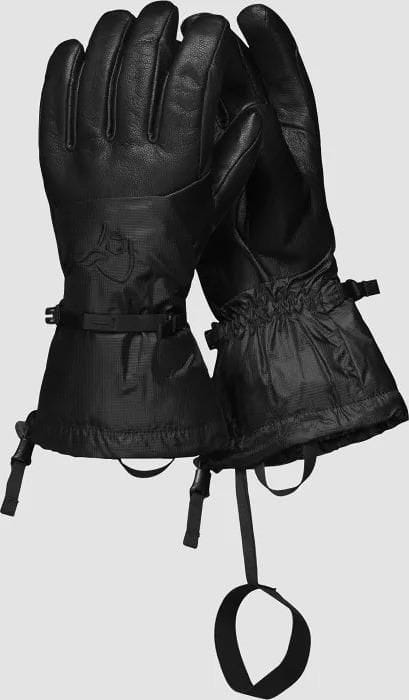 Are you shopping for a skier, snowboarder, or backcountry enthusiast? The lightweight yet durable men's trollveggen GORE-TEX gloves by Norrøna are ambassador-approved alpine favorites – making them a perfect stocking stuffer for a guy who enjoys winter on the mountain. These anatomically shaped winter gloves feature GORE-TEX weatherproof technology. Leather palms and textured fingertips will help him grip ski poles and chairlift safety bars.
Arc'teryx Vent Glove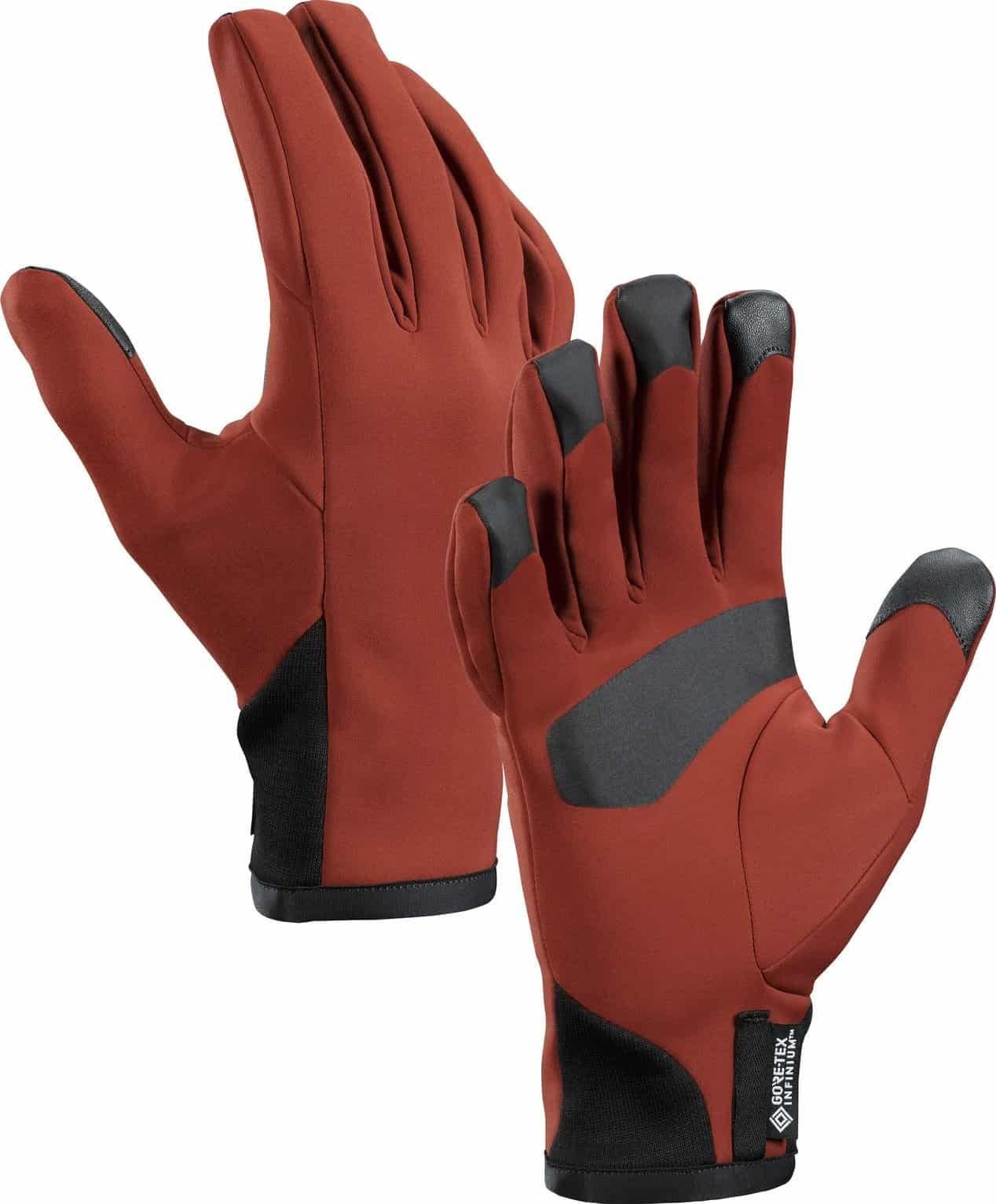 Perfect for a Christmas stocking, give him the warmth and ease of the touchscreen-compatible Venta Glove from Arc'teryx. These grippy-palmed GORE-TEX gloves are favourites of cold-weather runners and trendy urbanites. They feature seam-free fingertips and touchscreen sensor compatibility, allowing his fingers to scroll his smartphone screen while wearing these gloves.
Buff Lightweight Patterned Merino Wool

Shop Lightweight Patterned Merino Wool
What makes this Lightweight Merino Wool Buff an essential stocking stuffer for him? It offers amazingly soft next-to-skin comfort in a seamless design that can be worn 12 different ways. It regulates temperature so they'll never be too hot or too cold. It resists odour, and it protects against UV rays. The neck-warming Buff is a multi-functional piece of winter headwear, that can be worn as a neckwarmer. As far a stocking stuffers go, it'll be hard to beat.
Baffin Cush Booty Slipper
Part-slipper, part-winter boot, part-space age daydream, the Cush Booty Slipper by Baffin is designed for hanging out at base camp, apres-ski evenings by the fire or lounging around the house all weekend. Ultra-durable and full of insulated warmth, whoever's lucky enough to be getting these from you will definitely have to up their game next Christmas. Al least they'll be doing it in sleeping bags for their feet!
Top Accessories Stocking Stuffers for Him
Leatherman Free T4 – Peg 
Leatherman is the ultimate maker of handyman tools, meaning the ultimate stocking stuffer for your favourite guy who enjoys getting his hands a little dirty. This Free T4 Peg multi-tool pocket kit features 12 different tools to assist his projects around the house, job site, and outdoors. Even better, the access to each tool is labelled 'frustration-free', so no more blaming it on the tools…
Leatherman Tread Metric

Who said men couldn't wear jewelry? No one…and even if someone did it would be hard to call the Tread Metric just a bracelet. With almost 30 different bits and functions, it's like having a tool kit by Leatherman on your wrist. Need a flat screwdriver? It's got one. Need a Phillips head? It's gone one. Need a bottle opener? It's got one too. You get the point. Get them something functional that they'll love to wear everywhere.
GSI Outdoors Trad Flask Set

Few gifts can muster the appeal of the GSI Outdoors Trad Flask set. This hipflask is made from durable stainless steel and comes with a pair of matching shot glasses and a funnel for easy pouring. It'll fit discreetly in the pocket of his favourite jeans. Just promise us that he'll fill it with only the finest of liquids.
Shop Camping Kitchen & Picnic Gear
Matt & Nat Rubben Wallet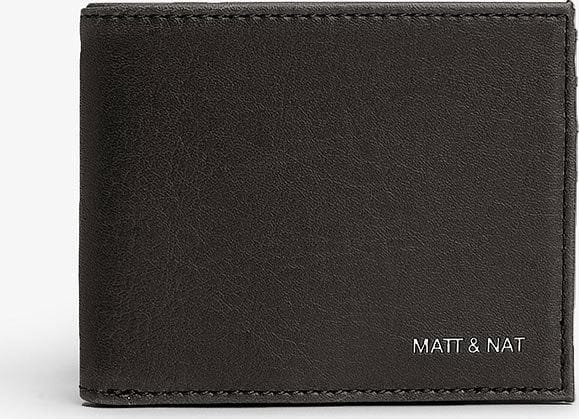 The Rubben Wallet from Matt & Nat is the ideal gift for the man who appreciates a slim reduced-bulk style and extra security. This thin design offers a proper balance of small and convenient, holding up to 8 cards with room for bills.
Still looking for the perfect gift? We have specific guides for runners, campers, travellers and ski-snowboard types. Check out Altitude Sports' official holiday gift collections