When Mountain Hardwear launched the StretchDown jacket line a few years ago, the groundbreaking stretch and flexibility marked a mini-revolution in the down jacket universe. This season they're back better than ever with the Super/DS StretchDown, a down-filled jacket designed for movement and exclusively available in Canada through Altitude Sports.
Shop the Super/DS by Mountain Hardwear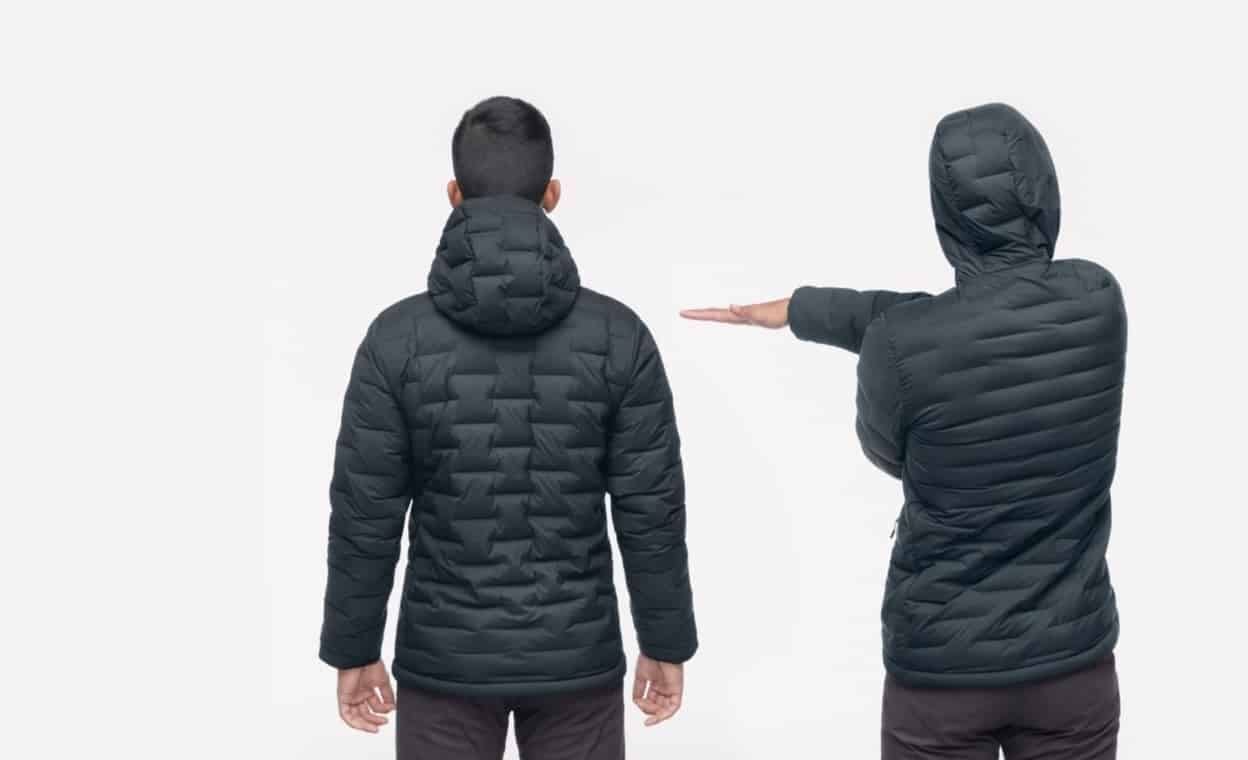 Super/DS StretchDown highlights :
800 fill power RDS-certified down
No-stitch seams
Insulated hood
Internal drop pocket and single zippered chest pocket with headphone cord port

85% nylon, 15% elastane
90% Goose Down, 10% Goose Feather
426,5 grams
Innovative Engineering.
The Super/DS StretchDown is not your regular down-filled jacket. The differences stand out after even a cursory glance. With asymmetrically-placed baffles to hold the down, and stretch-welded channels without stitching, Super/DS StretchDown surges ahead of the regular down-jacket pack. Developed by Mountain Hardwear, the construction weaves the face, back, and down-sealing baffles from a single piece of fabric. The down is thus well-secured, and heat loss through the seams is greatly reduced without conventional stitching holding it all together. Even better, this means a more long-lasting, rugged construction with exceptional stretch and flexibility, things not normally found in down jackets.
Mountain Hardwear

Super/DS StretchDown : Women's

Mountain Hardwear

Super/DS StretchDown : Men's
Weather-resistant and breathable, Super/DS StretchDown is also versatile: conceived for high-output activities, the matte finish and styling adapt perfectly to everyday urban life. 800 fill power Responsible Down Standard-certified down gives you premium warmth and comfort with no movement restrictions, and the abrasion-resistant stretch fabric is exactly what climbing enthusiasts look for in a cold-weather protector when scaling the heights.
Among other outstanding technical features are an insulated hood for added warmth, zippered pockets that are climbing harness-compatible, and an internal media pocket with a media port for headphones.
Climbing, hiking, ski touring, snowshoeing…no more limiting your range of motion during your favourite winter activities. If you're looking for a down-filled jacket combining warmth and performance, Super/DS StretchDown is your best choice.
SHARE