In the Beginning
On expeditions in remote places, safety and being able to communicate is a real concern.  If something happens to you or a member of your team, it brings peace of mind knowing that you can alert someone, and have them contact loved ones and arrange for help if necessary. It doesn't even need to be in a truly remote location.  Accidents can happen on small outings, and if you find yourself stranded somewhere, it's reassuring to know that you can reach out. Even if everything is going well, it's a great feeling to be able to check in periodically and let everyone know that you're all fine.
In the past, staying in contact was difficult. It meant a satellite phone, probably, carried around in a pelican case. Cell coverage is getting better around the world, but there are still places when you didn't have any other choice.  When I was in Norway's Arctic a few years ago, we had such a pelican case with us.  We all knew where it was, and how to use it.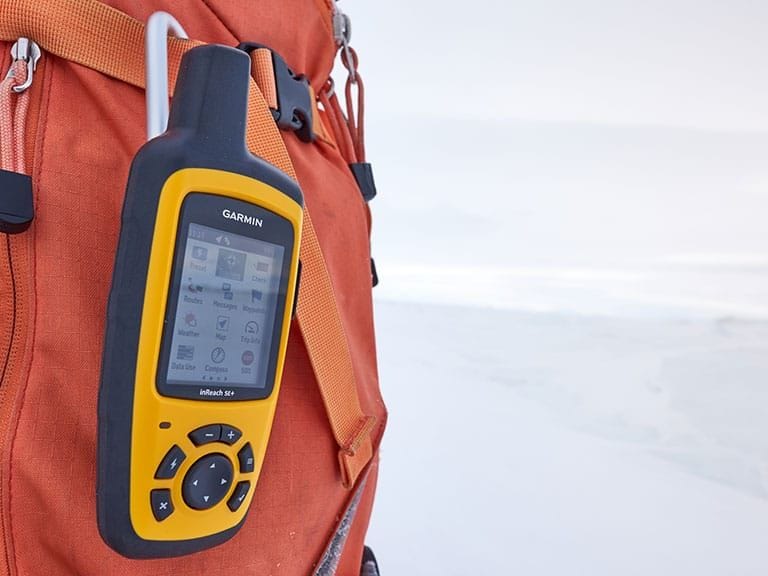 Gamechanger
Since then, technology has changed.  A few years ago, a company called Delorme created a range of handheld devices that used the Iridium network – a constellation of 60 satellites – to provide 100% global coverage.  These devices were game changers, and in 2016 Delorme was bought by Garmin who promptly added these devices to their product line. There are several devices in the product line, but the model I am reviewing here is the inReach SE+.  It is larger than the inReach Mini but has a bigger screen and an easier to use texting interface if you'd rather send messages directly, rather than through the Earthmate app for your phone.  More on that later.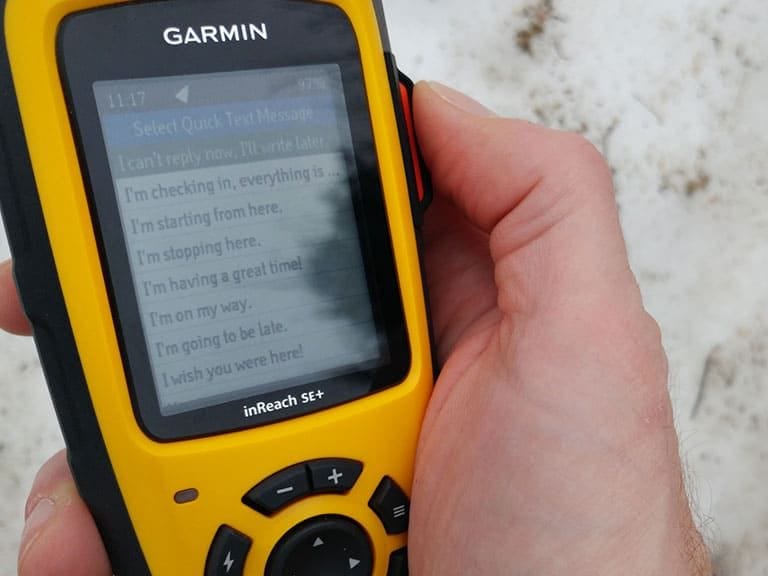 Choosing a Plan
When you buy an inReach, there is the cost of the device, and then you need to decide what plan you need.  Plans are either monthly or yearly, with the yearly option being slightly cheaper overall. Decide how many messages you'd like to be able to send a month, whether or not you want unlimited positional tracking as part of your plan, and whether you'd like to be able to suspend your plan during periods of downtime.  ALL plans include access to the SOS feature and unlimited preset messages.
For me, it made much more sense to go with a "freedom plan," with unlimited positional tracking, since the cheapest safety plan charges you an extra 15 cents per tracking point, and that can add up.  At 45 dollars a month, with unlimited tracking and 40 text messages, from anywhere in the world, it was a no-brainer for me.  When you're dealing with expedition costs, a 45 dollar monthly subscription is virtually free.
The best part about choosing a freedom plan is that you can suspend the plan if you have periods of downtime.  Just re-activate it when you're ready to roll again.   Full plan details are on the Garmin website.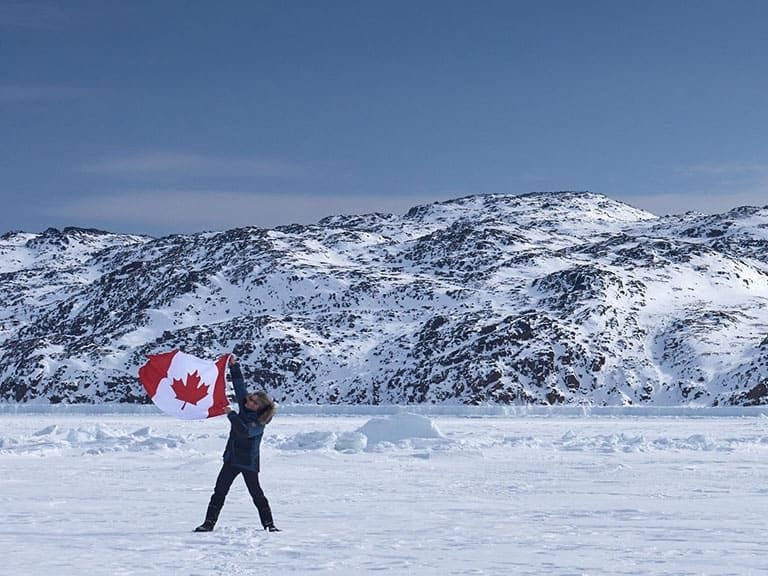 Real World Performance
The inReach works incredibly well.  On a recent trip to Nunavut, I was ice fishing out on Cumberland Sound, about 40 miles from the Arctic circle.  I had no problems getting a clear lock on satellite and was able to send both regular text messages and preset messages to several of my contacts.  You can add a contact directly on the device, or you can connect your phone to the inReach via Bluetooth and use the Earthmate app, which uses any contact on your phone.
Thankfully, I have not had to "test" the SOS feature.  A large SOS button on the side of the device activates it, which is helpfully protected by a rigid cover that must be opened before the button can be accessed.  I love this fact since the last thing I want to do is initiate a potentially costly rescue operation by accident.
Battery Life and Element Resistance
Another excellent feature of the inReach is the fact that it has both superb battery life, and is charged via USB.  The battery life on the SE+ is rated at 100 hours when tracking mode with ten-minute intervals is enabled, up to 30 days at the 30-minute interval power save mode and an incredible 3 years when wholly powered off.  You can keep it outside, on the supplied lanyard, because it has an IPX7 weather rating, which means that it can stay submerged for up to a meter, for 30 minutes.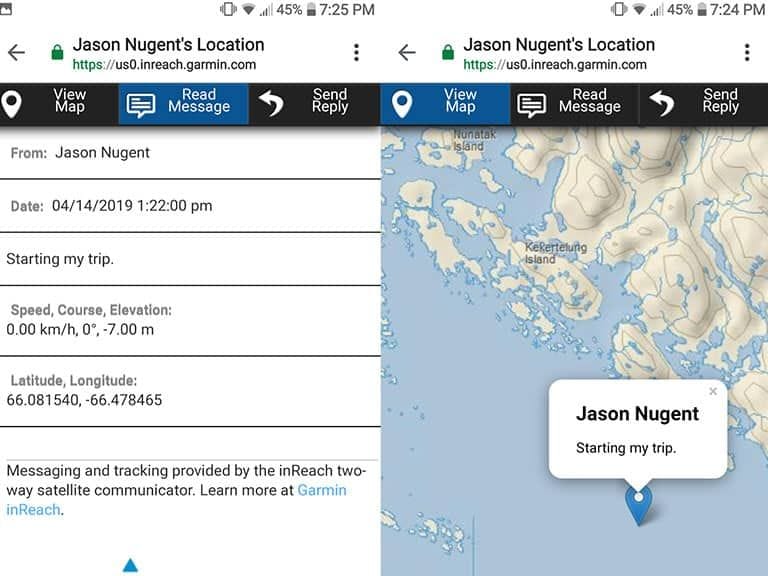 Navigation
For navigational purposes, the inReach functions like many other handheld GPS devices.  You can download high-resolution topographic maps for the Earthmate app, create routes, add waypoints, and navigate directly from the inReach if you like.  When you send messages to people, the device can include a link to Garmin's MapShare website that lets the message recipient view your position.  It is very well thought out.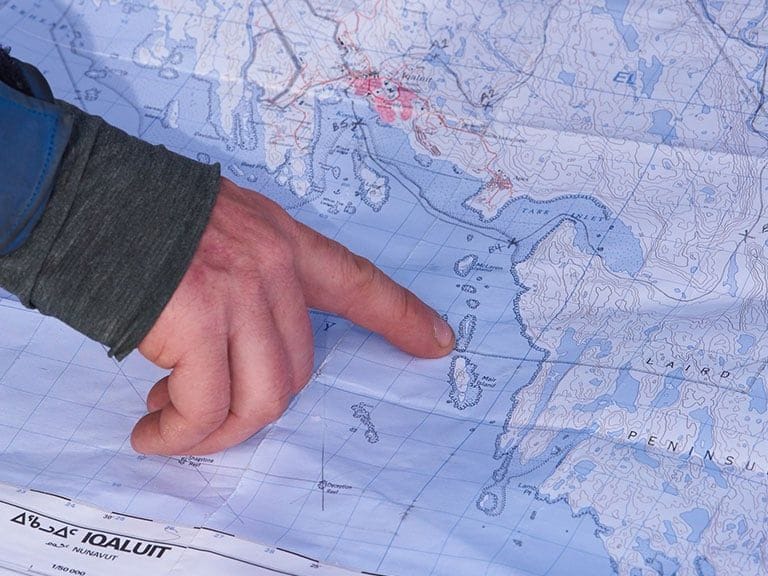 Conclusion
My partner has wanted me to buy an inReach for a long time, and now that I have one, I can't come up with a good reason as to why it took me so long. Just having it with me adds a sense of security, and knowing that I can stay in contact with people who care about me is pretty great, also.
Connect to social media? Check! Share your location with others?  Check! Receive optional detailed weather reports tailored for your current location and your planned destination?  Check!  That's far too many check marks to not give the inReach from Garmin a serious look.
SHARE