We all remember the joy of opening presents as kids, delighted to see what each box would bring. Whether you're shopping for your niece, nephew, children, or grandchildren, we understand how important it is to get the perfect gift. For a stress-free holiday shopping experience, we've put together the best gifts for kids on this diverse list. 
Our list includes presents for all budgets and interests: sunglasses and backpacks, snowshoes and helmets, pullovers and beanies, and more. So whether your little one is more into lounging around or loving adventure, this gift list for kids has you covered. 
For the adventurous little ones, the Kanken Mini 7L Backpack by Fjallraven is their perfect travel accompaniment. It's the ideal-sized backpack for toddlers, and can serve as a mini backpack for older kids. The compact, stylish tote comes with plenty of compartments and zippers to store all their things. Parents will appreciate the recycled, water-resistant material that's easy to clean. 
Price:
0.00$
If your child spends their days running, biking, or playing sports, the iConnect Kids Active 37mm Smartwatch is an excellent gift. Parents can set up daily activity goals to motivate their kids and track their heart rate. Kids will love the customizable watch faces, colourful straps, and music controls. The smartwatch also connects with a phone app and has a built-in basketball game!
Price:
0.00$
Stumped on what to get the child who wants nothing and has everything? You can't go wrong with the Cabin Sock for Big Kids by Kombi. The fuzzy plush lining keeps feet warm as they venture outside or hang out at home. These crew socks and their fun designs are perfect for the holiday season.
Price:
0.00$
With soft fabric and a big pom pom on top, kids will be delighted to wear the Tricolor Beanie by Headster Kids. The bright, retro colours are suitable for both girls and boys. It's also thick enough to keep them warm in cold weather. The fit is nice and snug, so parents won't have to worry about it falling off during play-time. 
Price:
0.00$
For kids that love skiing, snowboarding, and just being outdoors, the Finn Mitts by Spyder are a great choice. Kids can play and crash through powder with warm hands, thanks to the PrimaLoft synthetic insulation. Other cool, kid-friendly features include a back of thumb nose-wipe and a zippered pocket for heat packs. If your child needs comfortable, waterproof, warm mitts, these are the ones. 
Price:
0.00$
Nothing says 'cool' like a new pair of Blue Gradient Lens Ray Bans, one of our fave best gifts for kids. Mini-fashionista children will love the contrasting colours of deep-red and violet on the frames. Classic Ray-Bans are known for being durable, and these shades are no exception. Your child will go into the new year in style with a new pair of ultra-cool glasses.
Price:
0.00$
If you're struggling to decide what to get your nieces and nephews, the Glacier ¼ Snap Pullover is a smart choice. The quarter snap fleece is lightweight but warm, making it perfect for layering. Since they're so comfortable and soft, you may have to fight with the wee ones to take the pullovers off for bath time. With retro colours and a contoured fit, this is an excellent gift for a wide range of kids. 
Price:
0.00$
Kids with siblings leads to comparing gifts—and it usually doesn't end well. Spare yourself the trouble and get them each a pair of the CozyCabin2 Slippers from Kamik. Whether they're getting out of the bath or waking up for breakfast, your kids will love throwing on these warm, cozy slippers. The fully covered heel helps trap in heat and keeps them on their feet. The thick, durable sole also makes them perfect for dashing outside on snowy days.
Price:
0.00$
Well-built and lightweight snowshoes have arrived with the Storm 19" Snowshoes by TUBBS. The QuickLock binding makes them a breeze to put on and ensures they stay locked around the boot. Whether the terrain is flat or rolling, the foot stays supported thanks to the Fixed Toe Cord pivot system. Children will love the cute, fun graphics printed on the shoes.
Price:
0.00$
Give the gift of safety with the Keeper 2 Helmet by Scott this winter season. The passive venting system ensures airflow, and the attractive design means they won't mind wearing it. Goggles fit nicely over this helmet when hitting the slopes. The helmet should fit snug, and it is lightweight enough for daily wear. 
Price:
0.00$
Though we may not be able to get the whole family around one tree this year, we can still give the little ones exceptional gifts for under it. We hope our best gifts for kids list helps you find something the children in your life will love and treasure. You can refer back to this guide as you progress through your holiday shopping. 
Need help shopping for other friends and family? Be sure to check out our other gift guides!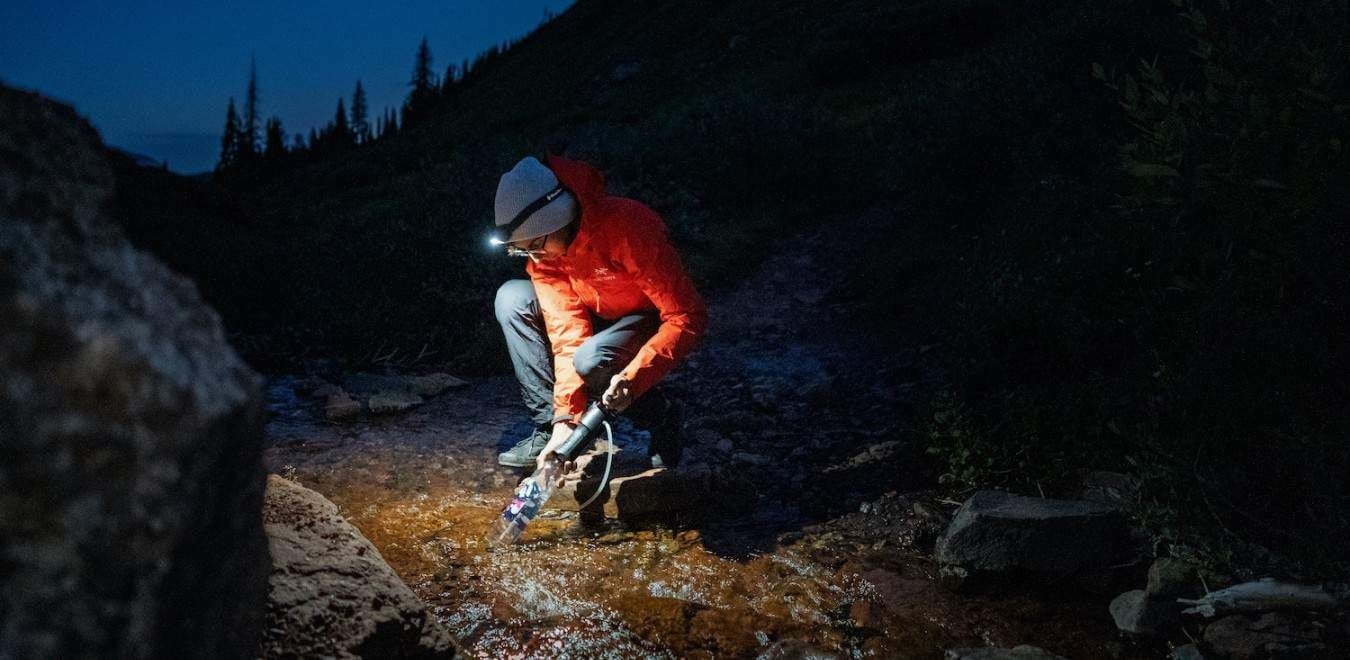 Understanding the types of backpacking water filters is paramount when choosing to buy an outdoor water filter bottle. There are gravity, bottle, squeeze, straw and pump filters and  ultraviolet purifiers like the Katadyn Kteripen Ultralight UV Water Purifier. The variety of water filters makes it a hard choice, but we have made it easier by choosing one that fits your needs and wants for each category. Let's say you're thinking of a pump or squeeze filter. You can kill two birds in one by sourcing filtered water and develop bigger biceps. Or if you don't feel like a workout, a gravity...
SHARE