Iceland is known for many things. OK, just kidding. But what it should be known for is ski touring – holy moly does it have amazing ski touring. And where there's touring, there's cold weather with extreme and variable conditions. That's where Smartwool's Smartloft jackets and vests come into play.
Shop Smartwool's Smartloft Collection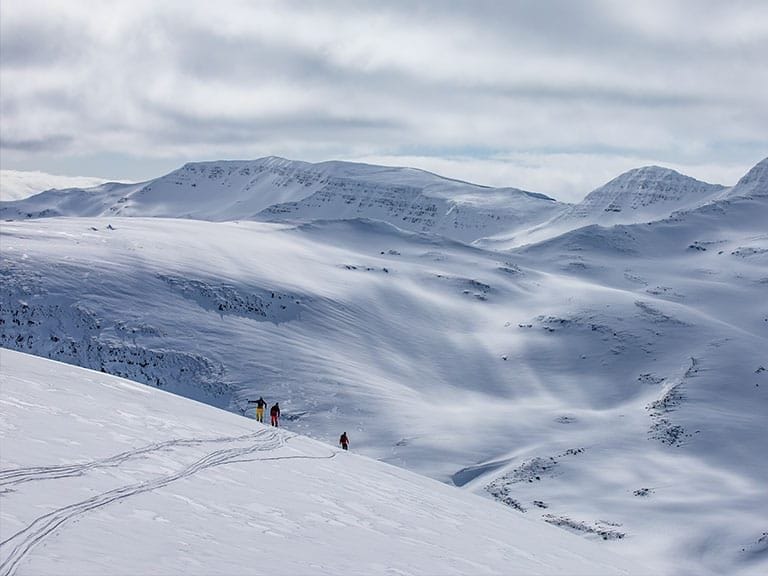 I flew out to Dalvik, a tiny fishing village in the Troll peninsula in the northwest of Iceland, to spend some time with Smartwool and truly test their products. As you may or may not know, they are renowned for their base layers and socks, but what really struck me as a priceless piece of gear in my ski touring apparel quiver was Smartloft.
A little background: Smartloft is made from 80% merino cutoffs gathered from 250 weight base layers and 20% polyester. To reduce waste, Smartwool is basically recycling little leftover bits from the factory to make an alternative to down insulation. Similar options can be found from Icebreaker's MerinoLoft as well as Helly Hansen's brand new Lifaloft. You're getting a compressible, lightweight insulation that breaths incredibly well.
Having the insulation is one thing, but does Smartwool use it intelligently to create useful products? I flew to Iceland to find out, but for those with short attention spans: yes. Yes, they do.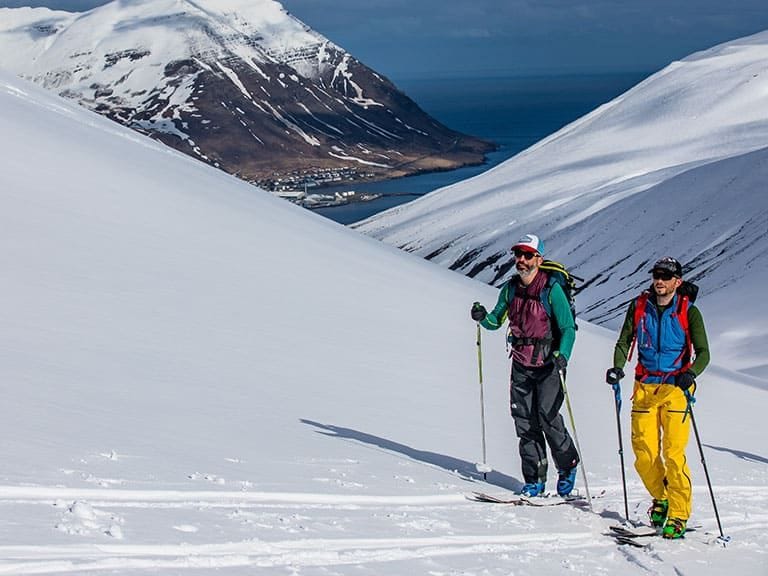 Once at base camp in Dalvik I quickly realized that weather in the Troll peninsula is all over the place. Mornings are below zero and midday can reach well over 10 to 15 degrees. Tough conditions for skiing but also for choosing clothing.
We learned fast because our guide (his middle name really was Thor) didn't hold back. Snow-capped peaks abound around Dalvik and we didn't have to go far to begin long journeys in endless valleys. As mentioned, mornings were brisk, so we all wore Smartloft 60 or 120 jackets or hoodies until the sun heated us up.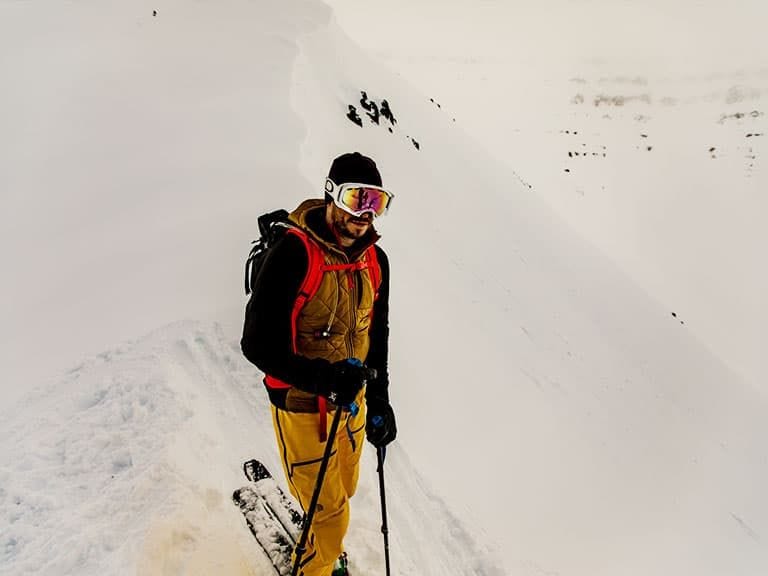 What I love about the collection is that they created numerous hybrid pieces, meaning you can choose the 'intensity' of warmth you want. I used a vest that was insulated only in the front of the chest, a jacket with chest but not arms or back insulation, and a hoody that was insulated in the front and the back with an insulated hood. All these pieces had panels of stretchy thin fleece (High Five fabric) to increase breathability during aerobic activities.
This variety lets you have a jacket that fits with your level of activity and temperature of your surrounding environment. If you run in the winter and needs less insulation, then a vest with minimal Smartloft might be in order; but if you snowshoe in the North of Quebec then you might want the 120 Hoody with more insulation.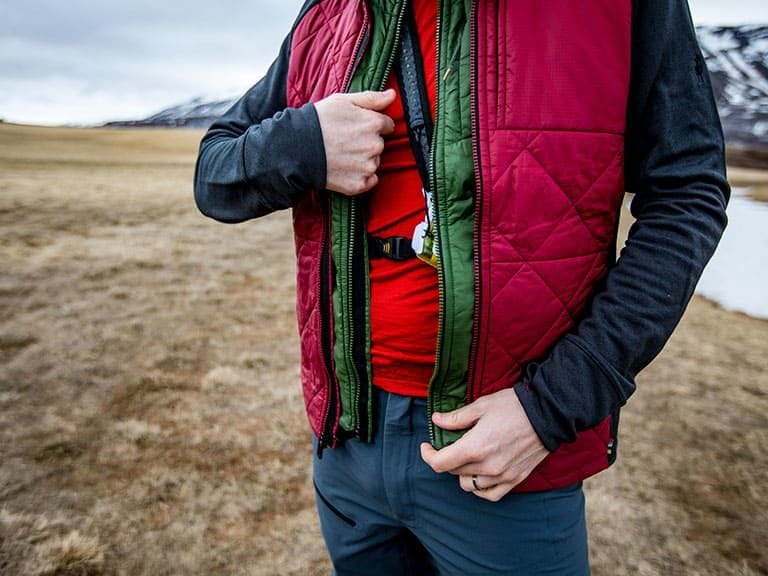 Another thing I enjoyed was layering options, and I did not feel bulky when lunch came around. Instead of removing the vest I had on, I simply threw the jacket over top. It fit like Russian dolls, and for someone who is picky about fit, I love that.
One feature I liked found in all the Smartloft pieces is a locking zipper. Pull it up or down, but once the tab is flat on the zipper teeth it is not going to move. In windy conditions where you don't want to be constantly adjusting your zipper, this is surprisingly important.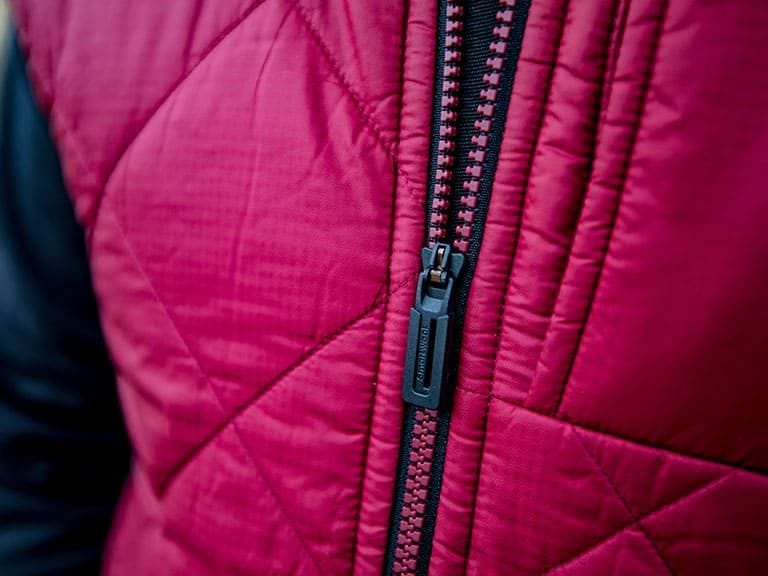 Fabric is very important when working hard in the mountains, and I appreciated that against my skin was the merino wool. The polyester was found on the exterior of the jackets for increased durability.
And finally someone figured it out: thumb loops that actually work. The sleeves in the Smartloft collection are a perfect length where people like myself (built like apes) can actually use them without tearing the seam out of the shoulder.
If you are looking for alternatives to down, then Smartwool has a great option with Smartloft. Their motto is, 'Go Far. Feel Good.' You can start doing that with this collection of well thought-out products.
SHARE