What does Rip Curl mean? Nothing really accurate at first sight. In fact, the name of the Australian brand comes from an inscription scribbled at the bottom of a surfboard by Doug Warbrick, co-founder of the brand. Today, the name Rip Curl is synonymous with quality for all wave lovers and considered one of the best in the world of surfwear, alongside Quicksilver and Billabong.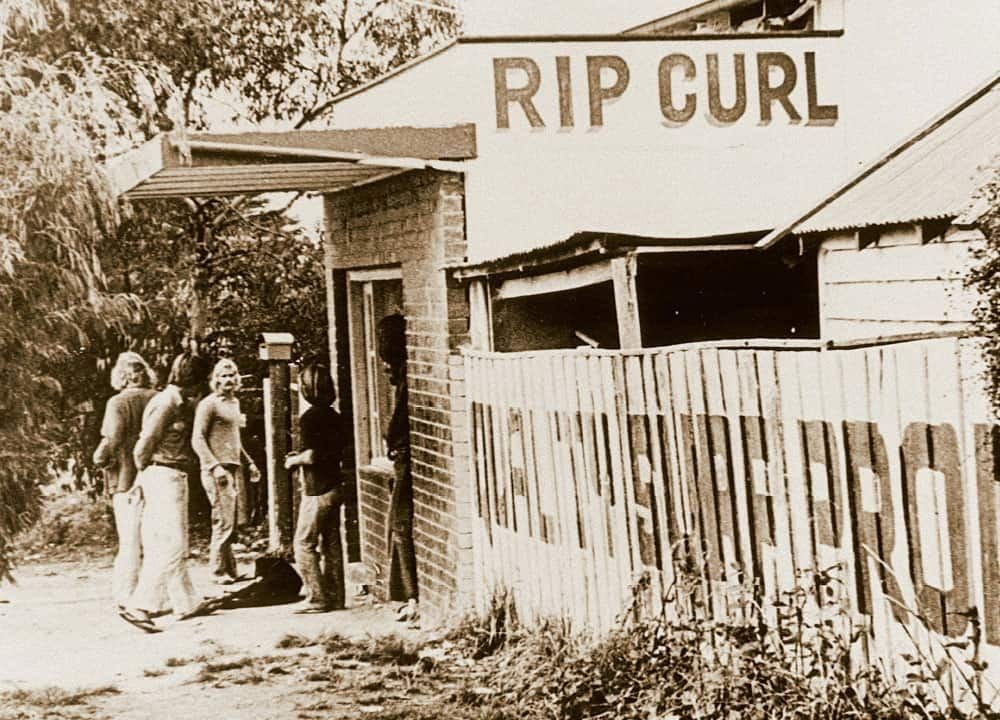 The Rip Curl Origins
Founded in Australia in the year 1969, Rip Curl focused initially only on the manufacturing of surfboards. Four handmade boards were designed each week in a small garage on Great Ocean Street in Torquay. Doug Warbrick takes care of cutting the boards while his sidekick, Brian Singer, sands them down so that they are smooth and adds the fins so that they are surf-ready.
As Rip Curl boomed, the company moved the following year to a new location which was formerly a bakery. The new headquarters was much more spacious and provided ample space to increase their production line. Rip Curl took the opportunity to diversify its inventory, and, after getting a little rubber and a sewing machine from the pre-war, the brand began to develop wetsuits which are now worn by athletes around the globe. Their wetsuit designs adopted the technologies of diving equipment and adapted them to the world of surfing which led to the brands' success.
Rip Curl for Her
| | | | |
| --- | --- | --- | --- |
| Black Sands Fixed Triangle Top | Black Sands High Leg Bottom | Hot Shot One Piece | Dawn Patrol 2mm |
Rip Curl for Him
| | | |
| --- | --- | --- |
| Mirage Mick Fanning React Ultimate | Mirage Wilko Blockade | Dawn Patrol UV Tee |

Rip Curl Today
It has been several years since Rip Curl left the old bakery which served as their office, warehouse and showroom back in the day. 28 years after its creation, the brand has shaped the imagination of wave lovers around the globe. Whether it's through initiatives such as The Search, bringing together surfers to take on new coastal horizons, or helping to establish the first professional surfing competition in Australia, we can say that Rip Curl is a pillar in the water sports community. Today, the brand is recognized for the quality of its wetsuits, sponsors some of the greatest surfers and is supported by a growing crowd of fans around the world.
| | | | |
| --- | --- | --- | --- |
| Premium Surf Knit Dress | Scopic SS Shirt | Staple Snapback | F-Light 2.0 Surf Pack |
Good news for surf lovers, but also for those who love to sunbathe on the beach, a stylish collection of Rip Curl products is now available on altitude-sports.com. Discover an impressive variety of classic and colorful swimsuits, wetsuits, trendy clothing and accessories perfect for the summer season. Are you ready for the holidays?
SHARE