Let's be honest here, we need gear that can actually withstand the rough conditions that we put them through. Now let's be really honest, most gear won't last and perform at the standards we expect. As a photographer, I'm willing to go the extra mile for the shot and I need shoes that will take me there. Trying to find shoes that fit right out of the box is not an easy task either, but luckily I think I found a pair that ticks most of the boxes.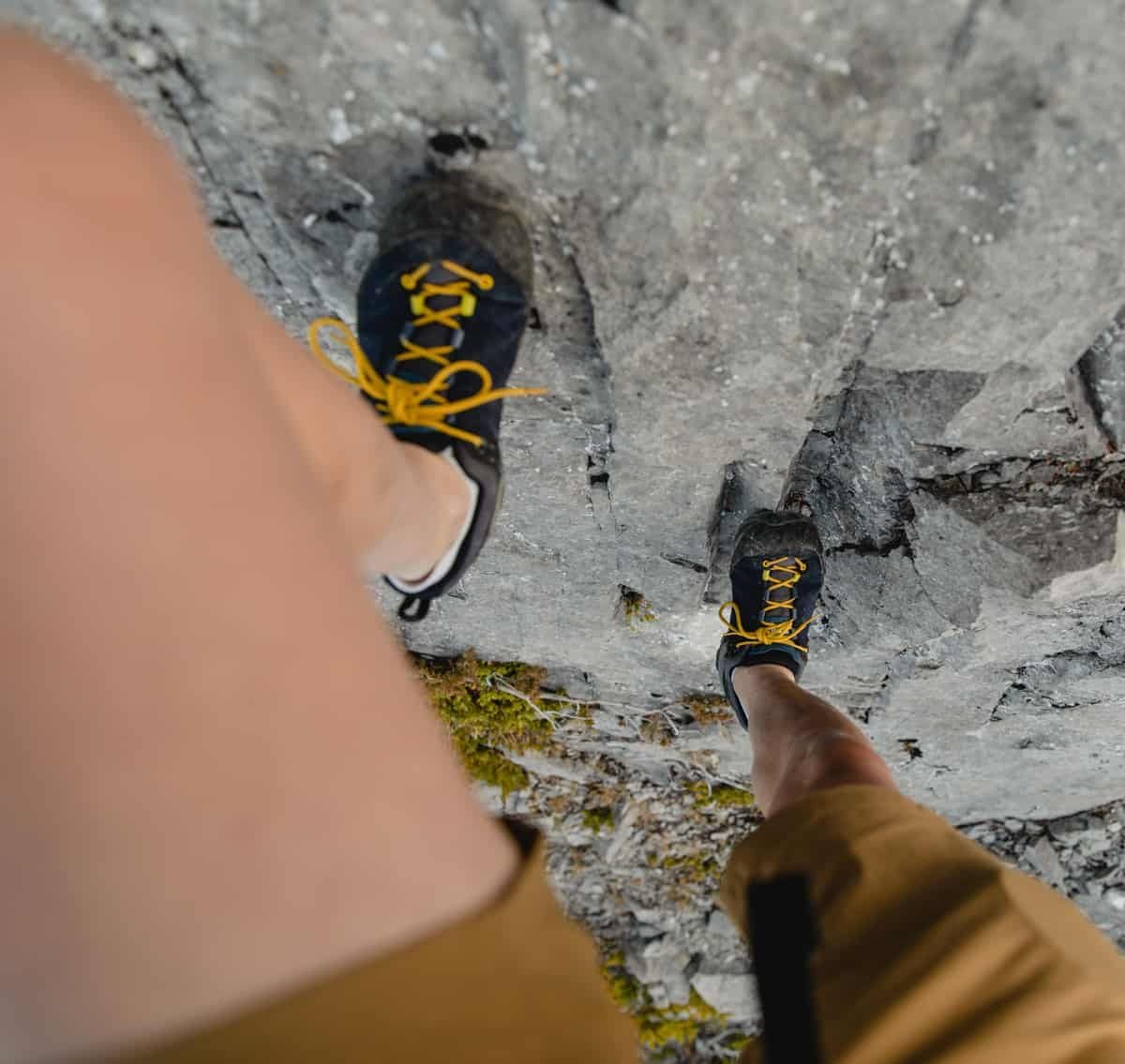 Hiking shoes I've had in the past have done the job but they definitely haven't lived up to all my expectations after spending good money on them. Salewa has changed my mind on what can be packed into a hiking shoe, but can it really check off all the boxes? I wanted to put the shoes to the ultimate test, so I took them on a 4300ft accent without breaking them in. Sounds like a bad idea, right? But lo and behold my doubts crushed, and I found a hiking shoe that's actually durable and comfortable.

Salewa MTN Trainer GTX Hiking Shoes
The Salewa MTN Train is a tough and comfortable hiking shoe that's extremely versatile. It starts off with a rugged Vibram outsole that wraps around the toe and heel to make a longer-lasting shoe with extra grip. A really hard sole can make a shoe hard to break in, but they have added an Ortholite footbed that is comfortable straight out of the box. A climbing lacing system usually only used in climbing and approach shoes, adds a customizable tension system to allow for a tight fit to ensure there is no slipping of the heal in steep terrain. 
Pros:
Cons:

Vibram outsole that is tough with outstanding grip on various terrain

Customizable tension lacing system

Upper eyelets lock in tension

Gore-Tex allows it to be completely waterproof and breathable 

Orhtolite insoles for extra comfort

Heavier due to its durability

Expect to go a half size larger because on descents toes can hit the front 

Conclusion
Usually with outdoor gear we find limitations and can easily see their flaws but I have found one shoe that has me puzzled. I was surprised by the performance and the thought put into the structure of the Salewas MTN trainer. It can handle various conditions but still has the comfort you want from hiking shoes. Yes, I would add, it is on the more expensive side but when paying for something that is on my feet for the majority of the day, I want it to last and be comfortable so that's why I don't see the cost as an issue. I have switched from my old boots and now use these almost exclusively. They surpassed my expectations and I am excited to see what kind of hiking shoes Salewa will come up with in the future. I can confidently recommend them for those who want a durable, practical, and comfortable hiking shoe.
SHARE