Only in Montreal could you find an EDM festival held during the coldest month of the year. Here, we really know what it's like to party at -15°C. And we know how to stay warm while showing off our carefully-selected retro/space-age look that'll stand out in the crowd. So without further ado, here's our top 10 list of ultra colourful jackets to wear to Igloofest 2020.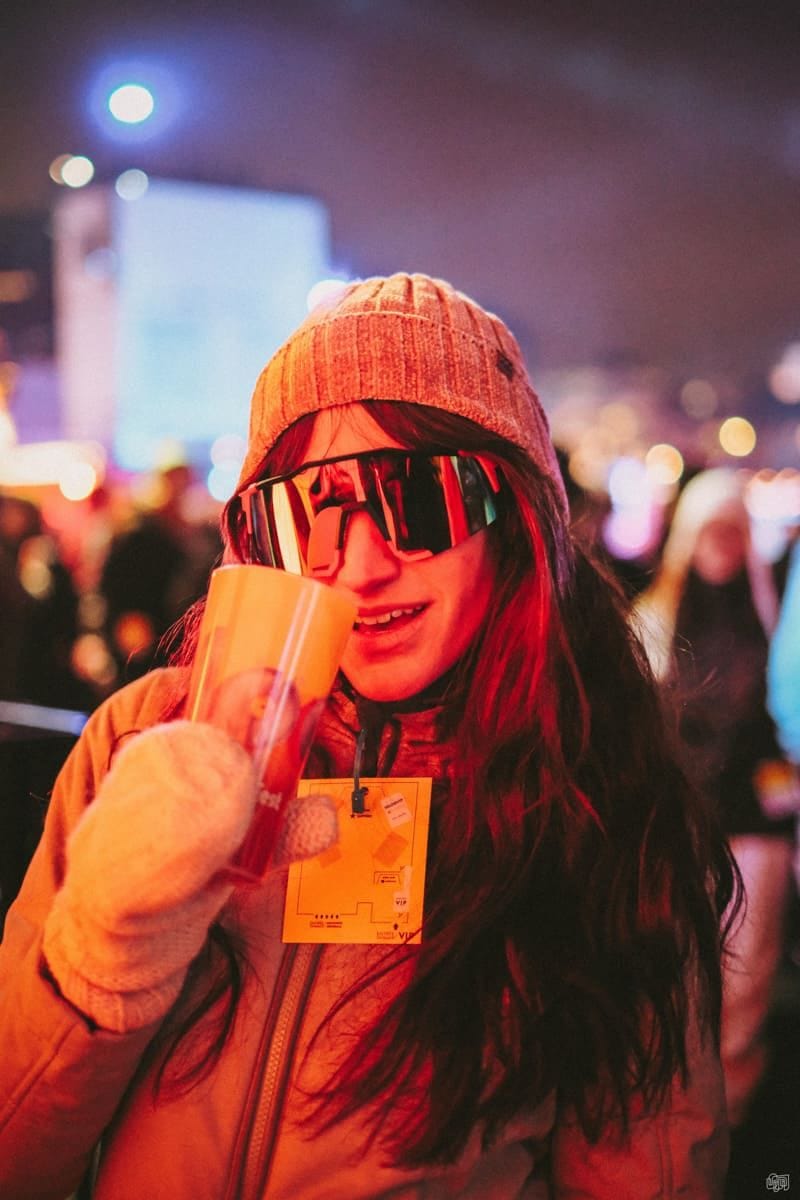 That Retro Look…
1. 1996 Retro Nuptse Jacket & Vest by The North Face
 1996 Retro Nuptse Jacket

Women

1996 Retro Nuptse Vest

Men
No surprise here. This re-issue of the classic 1996 Retro Nuptse by The North Face is for the vintage lovers. We've all heard the expression 'They don't make them like they used to.' This one will please fans of old and new alike thanks to its lightweight down-filled construction and a full range of motion that'll make it easy to put your hands in the air and dance in the snow.
2. Guides Down Hoody by Marmot
| | |
| --- | --- |
| Women | Men |
We love the down-filled Guides Down Hoody by Marmot. It's the ideal jacket for cold days (and nights), it's lightweight, comfortable and versatile enough to use on the mountain. The retro colours are right out of the 90's and recall the one-piece ski suits our parents and grandparents wore. It's basically the perfect jacket for partying at Igloofest.
The Original Look
3. Clara Jacket by Peak Performance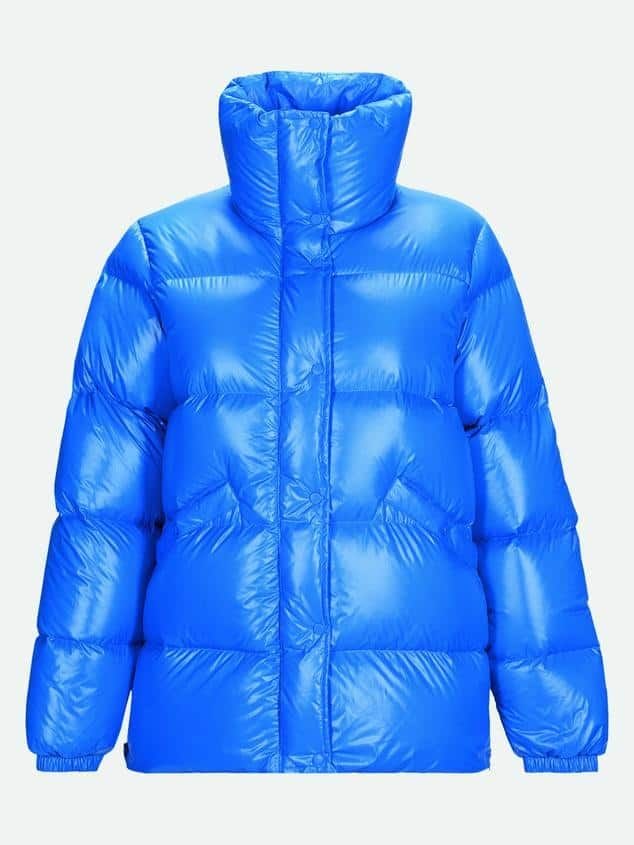 Women
With the Clara Jacket it's all about owning the look, especially when you're on the dance floor with this puffer by Peak Performance. This jacket is incredibly warm and one of the most comfortable you could wear to Igloofest. You don't even need to layer up underneath. The one thing we would recommend is wearing a moisture-wicking base layer to keep you comfortable for longer. Trust us, you definitely won't want to miss a second of the festivities.
Stand Out in the Crowd
4. X.8 Apres Jacket by Peak Performance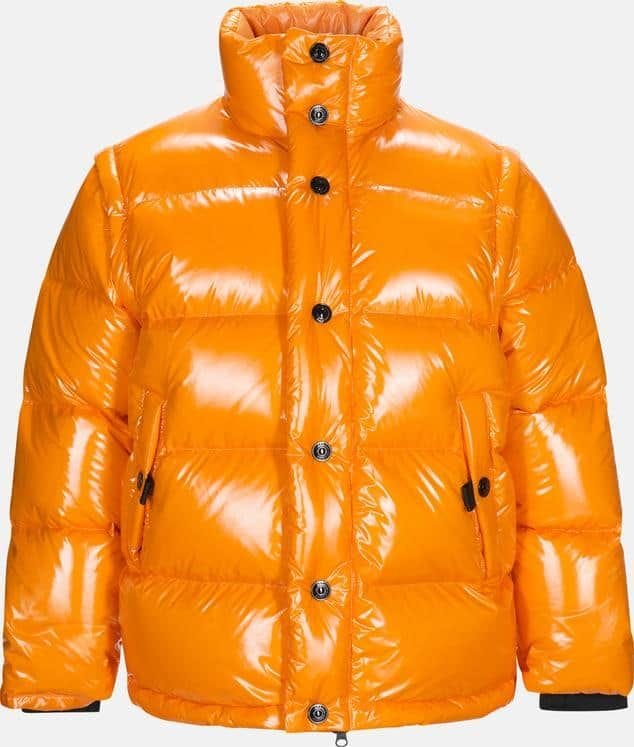 Men
There's no way you'll be able to camouflage yourself with the X.8 Apres Jacket. This classic puffer jacket by Peak Performance is lightweight, extremely warm, and water-resistant. You can even unzip the sleeves and convert it into a vest. Igloofest is all about seeing and being seen, and if you're going for it, you might as well go all out. At the very least, you'll be easy to spot when you're friends are trying to gather everyone to head home at the end of the night.
5. Alquippa Puffy Jacket by Woolrich
Women
Don't let the photo dissuade you, we know you'll be psyched to wear the Alquippa Puffy Jacket by Woolrich for a night at Igloofest. It's made to stand up to cold snowy nights and the double insulated pockets are wool-lined to warm your hands after you finish your beer. And if you can convince one of your friends to buy the other orange jacket on our list, you'll be the couple that stands out in the crowd. Normally we wouldn't recommend it, but Igloofest is all about standing out.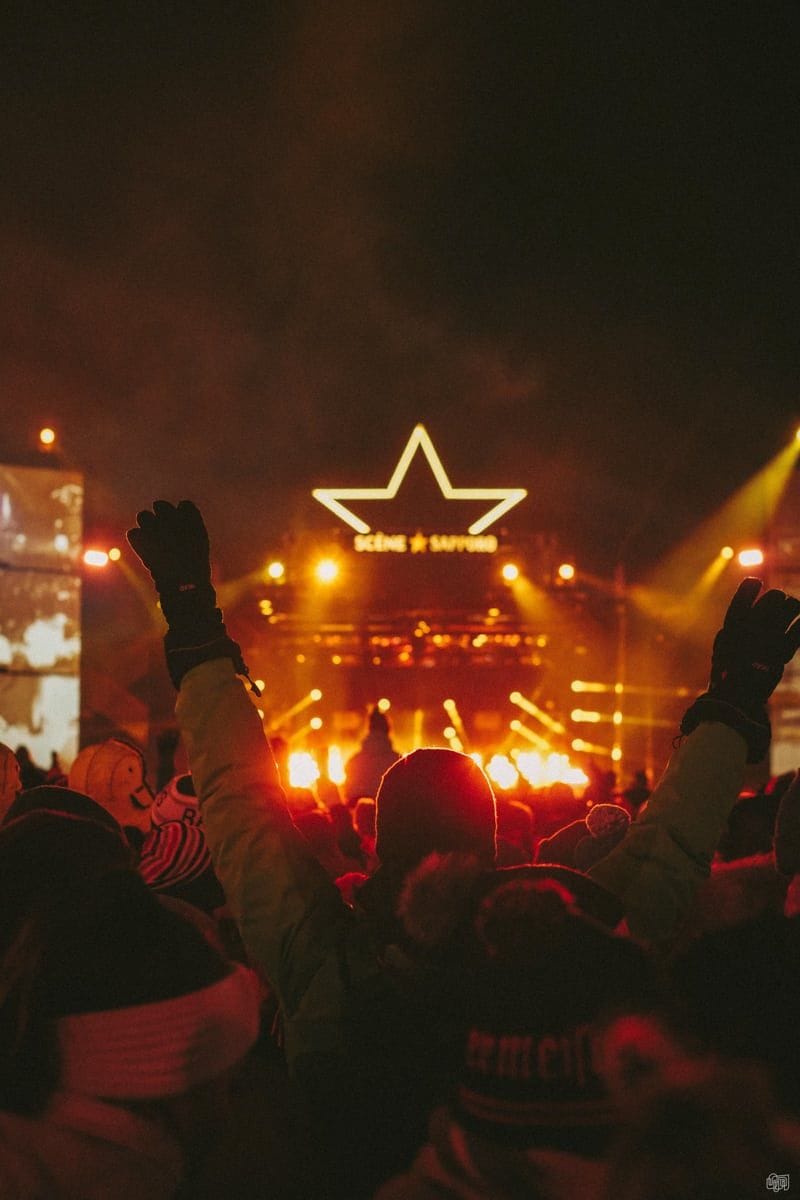 For Those who Like to Blend in…
6. Patrouilleur Coat by Kanuk
Men
There's no jacket more classic than this classic by Kanuk. We can thank the Montreal brand for bringing ultra-warm jackets back in fashion. This re-release of the classic Patrouilleur will keep you warm and comfortable when the temperature drops to -30°c and the synthetic insulation will hold up to humidity. Don't be fooled by the understated style: this jacket is ready to perform in the coldest weather and will keep all the attention on the extroverts wearing the orange jackets.
7. Victoria Parka by Canada Goose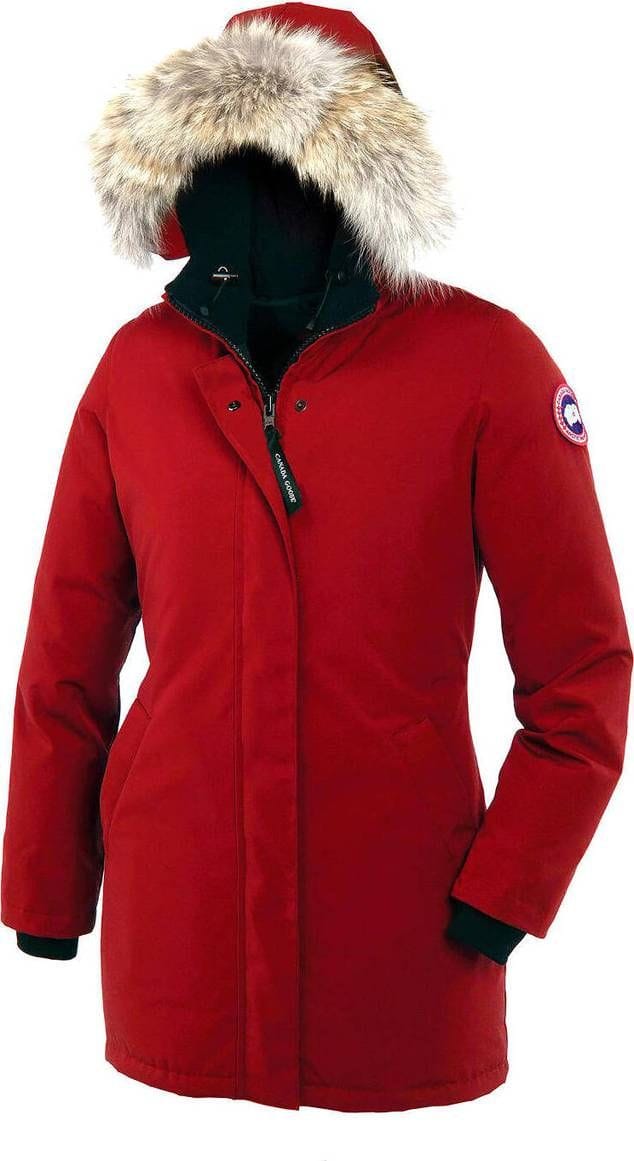 Women
Not a fan of retro styles? You can never go wrong with a classic, and it's hard to find one warmer than the Victoria Parka by Canada Goose. It's ultra-warm (down to -20°c) so you'll be ready to party well into the night, no matter how cold it gets. Again, if you're not the type that's into retro styles,  go to the other end of the spectrum towards timeless styles.
For that C3PO Look
8. THE IN Anorak by Mammut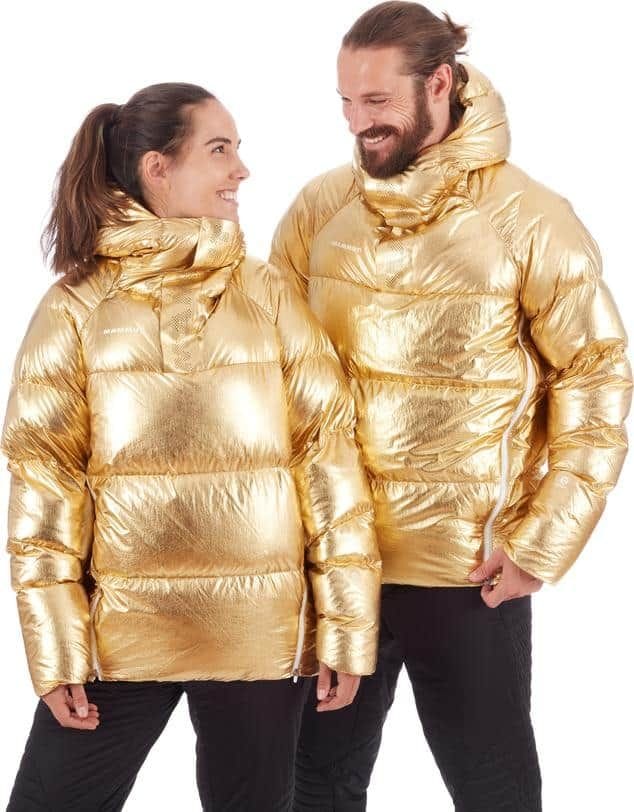 Unisex
You don't have to go to a galaxy far, far away to complete your Star Wars look. Just throw on the ultra-warm IN Anorak by Mammut. This futuristic-looking anorak is part of the newly released Delta X Collection, and will definitely turn the heads of the people from this, and every other galaxy that requires premium warmth. It's definitely one of our favourite jackets for Igloofest.
The Versatile Jacket
9. Nano Puff Bivy Pullover by Patagonia
Men
From one of the most highly-regarded brands in the outdoor industry, Patagonia brings you the synthetically insulated Nano Puff pullover. This ultra-light jacket is plenty warm and slides perfectly over one or two layers. The large pocket in the front makes it easy to store and grab your wallet, phone and other essentials. You don't have to go for the craziest jacket available to have fun at Igloofest and a jacket like this will look equally good on the trails.
For those Unexpectedly Warm Nights
10. 7SE '95 Retro Denali Jacket by The North Face
Unisex
The style here is on point, and the 7SE '95 Retro Denali Jacket will look great layered under just about any other jacket. But if the temperature happens to miraculously jump up to 10°c, then this ultra-warm fleece sweater is all you'll need at Igloofest. Throw on a couple of layers underneath or throw it under a vest for a retro look. If you really want to complete the outfit, combine the jacket with the 7SE Himalayan Fleece Suit.
If you Happen to be Heading to the Himalayas after the Show…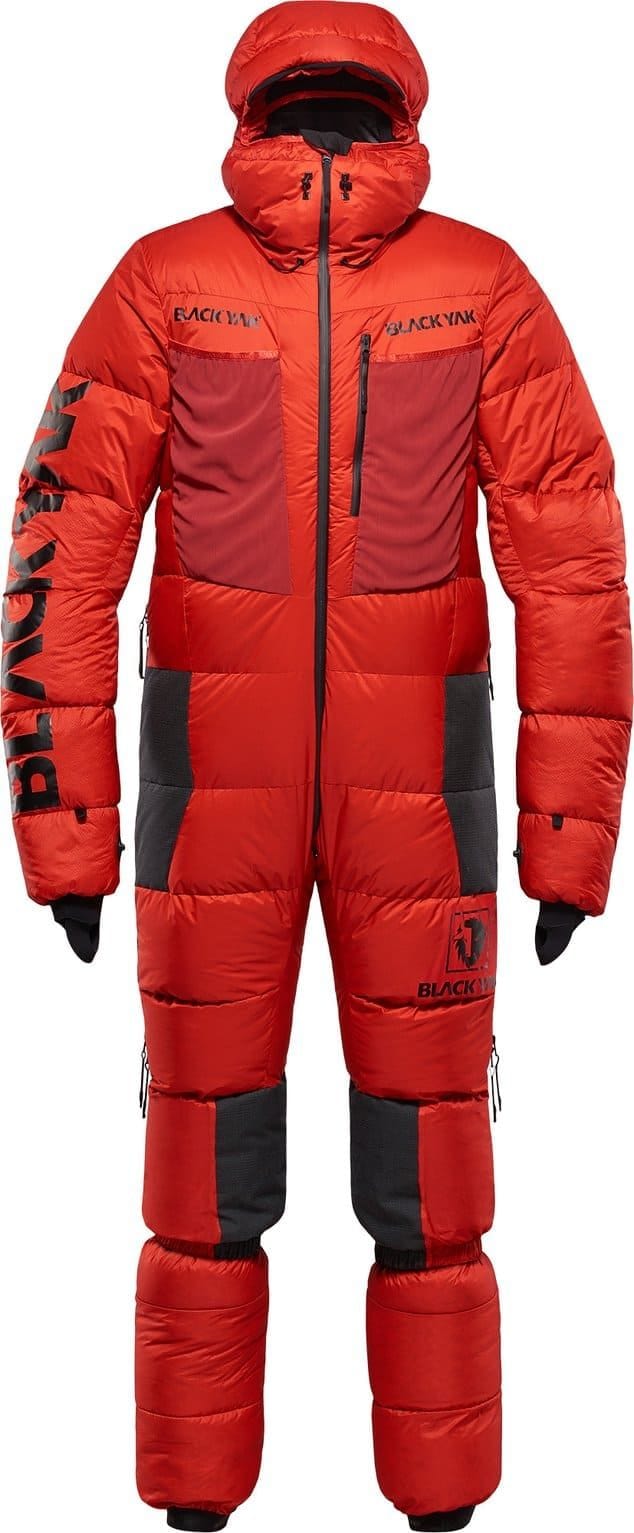 Men
Ok, this one is a joke. But if you are planning on taking on high altitudes and extreme conditions, check out the Watusi.
---

Gear up for Igloofest!
Find the perfect look for Igloofest this year, and shop our ultra-warm, comfortable, wacky jackets. Stay warm & have fun.
Shop Men's Winter Jackets Shop Women's Winter Jackets
SHARE