Everyone has outdoor enthusiasts on their gift list: a camping lover with an intrepid spirit and nearly impossible to shop for come the holidays. It's one thing to go through camping gear gifts for our hiking, and backpacking friends. Camping articles like the best winter camping sleeping bags can be helpful but sometimes we want a wider choice. Imagine, though, a one-stop article for all unique camping gear gift guide ideas.
Here is our guide to unique camping gift ideas, with something to please all enthusiasts whether going away for summer camp or setting up shelter in winter snows.
Our carefully-chosen items have proved their worthiness with our clients and ourselves in the wild. From day-trippers to long-haul adventurers, find the right camping Christmas gifts and check a few more names off your list.
Top Camping Gear Gifts
Heading to the great outdoors gets simpler with our camping-centric collection, with practical items your camper has always wanted. No more wishing for the right tool or item; gift the perfect piece of gear this holiday season.
The North Face Base Camp Duffel Bag
Alex's Pick – Content Manager & Former Parks Canada Parkie
Nothing gets me more excited than the prospect of a camping trip. And nothing gets me there better than The North Face's Base Camp Duffel. This bag is weather-resistant, comfortable to carry, and actually bomb-proof – more than strong enough to strap to the roof of my car. It comes in sizes ranging from a 31-litre quick day-tripper to a 150-litre expeditioner. I've hauled it from ski trips to weeklong fishing expeditions, and since first buying one five years ago, now I have four – different sizes, colours and moods. No wonder this is our best-selling duffel bag every year.
Biolite Solar Panel 5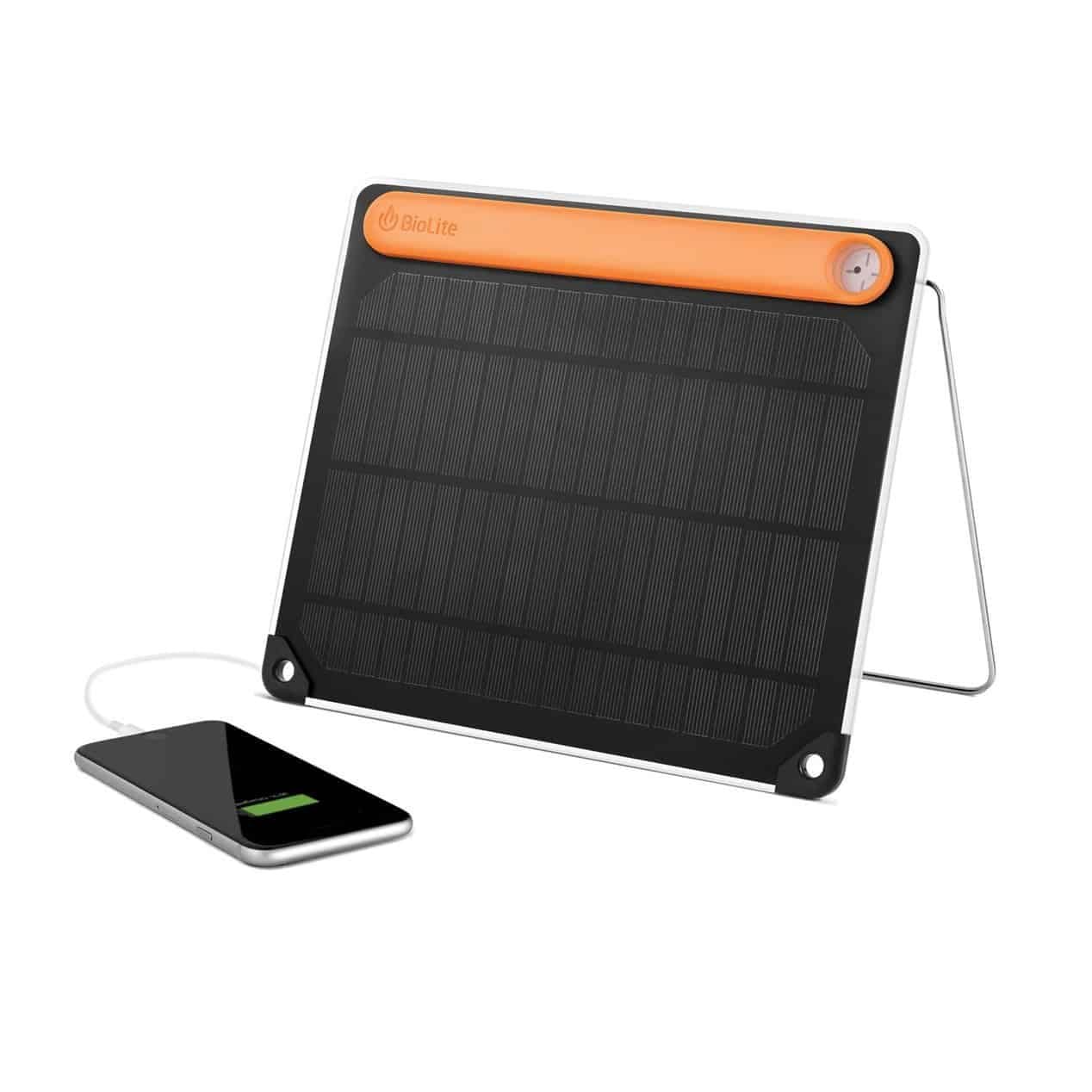 Go off the grid without worries with an outdoors SolarPanel 5 by BioLite. Eminently affordable, it powers phones, tablets, stoves and lights, so the camper you know can stray further from home while bringing its comforts along.  
Camping Gifts for Him
Every camping man wants the best gear and apparel for their year-round adventures. Check out our selection and bring smiles to faces this season.
Best Dad Camping Gift—Pendleton Lodge Long Sleeve Shirt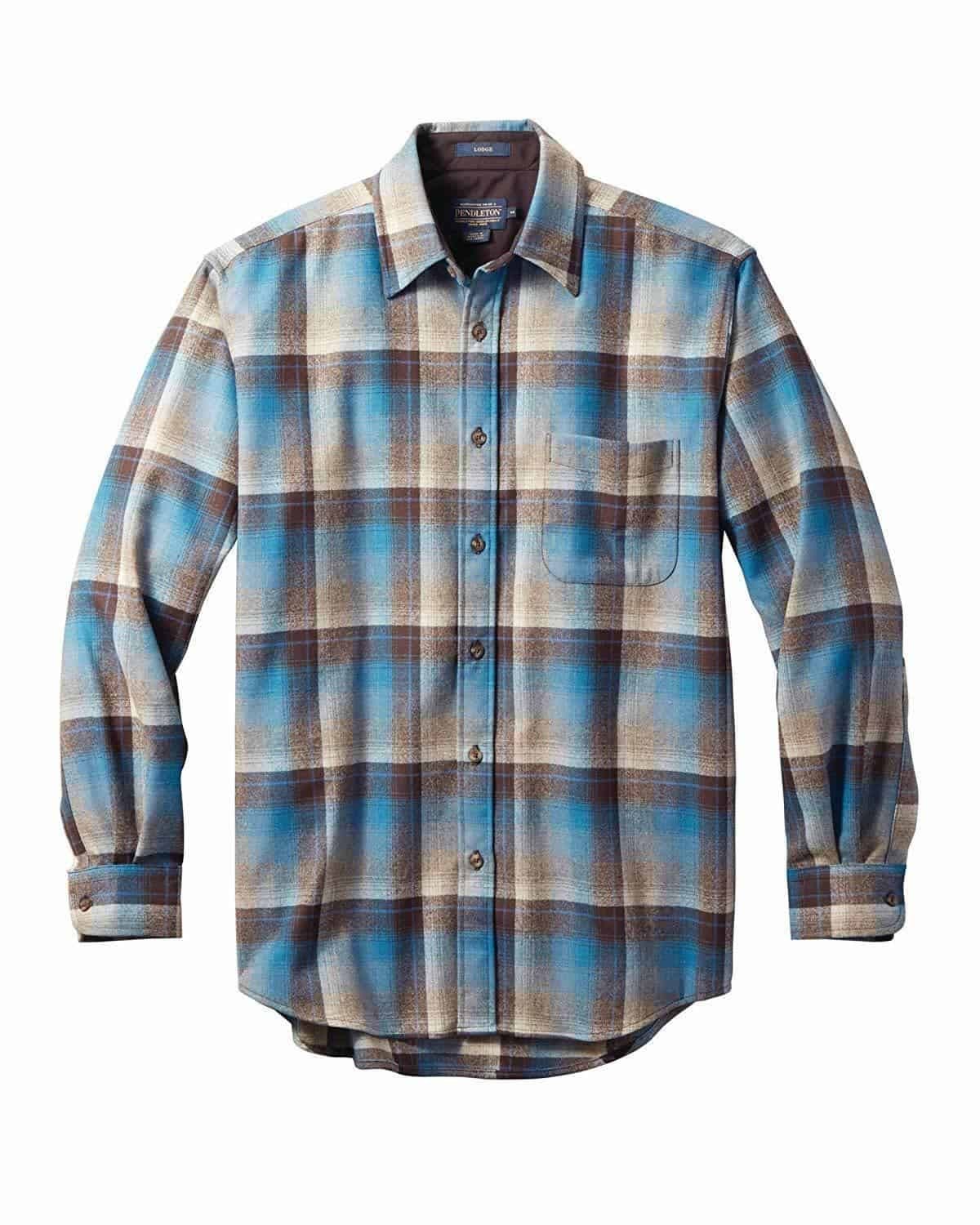 There's nothing that says camping more than a checked shirt, and if there's one brand that defines themselves by the outdoors it's Pendleton. Dad will while the hours away at the cabin or around the campfire in warmth, comfort and for many seasons in the Lodge Long Sleeve Shirt.
Shop Lodge Long Sleeve Shirt now
Best Boyfriend Camping Gift—Patagonia Reversible Bivy Down Vest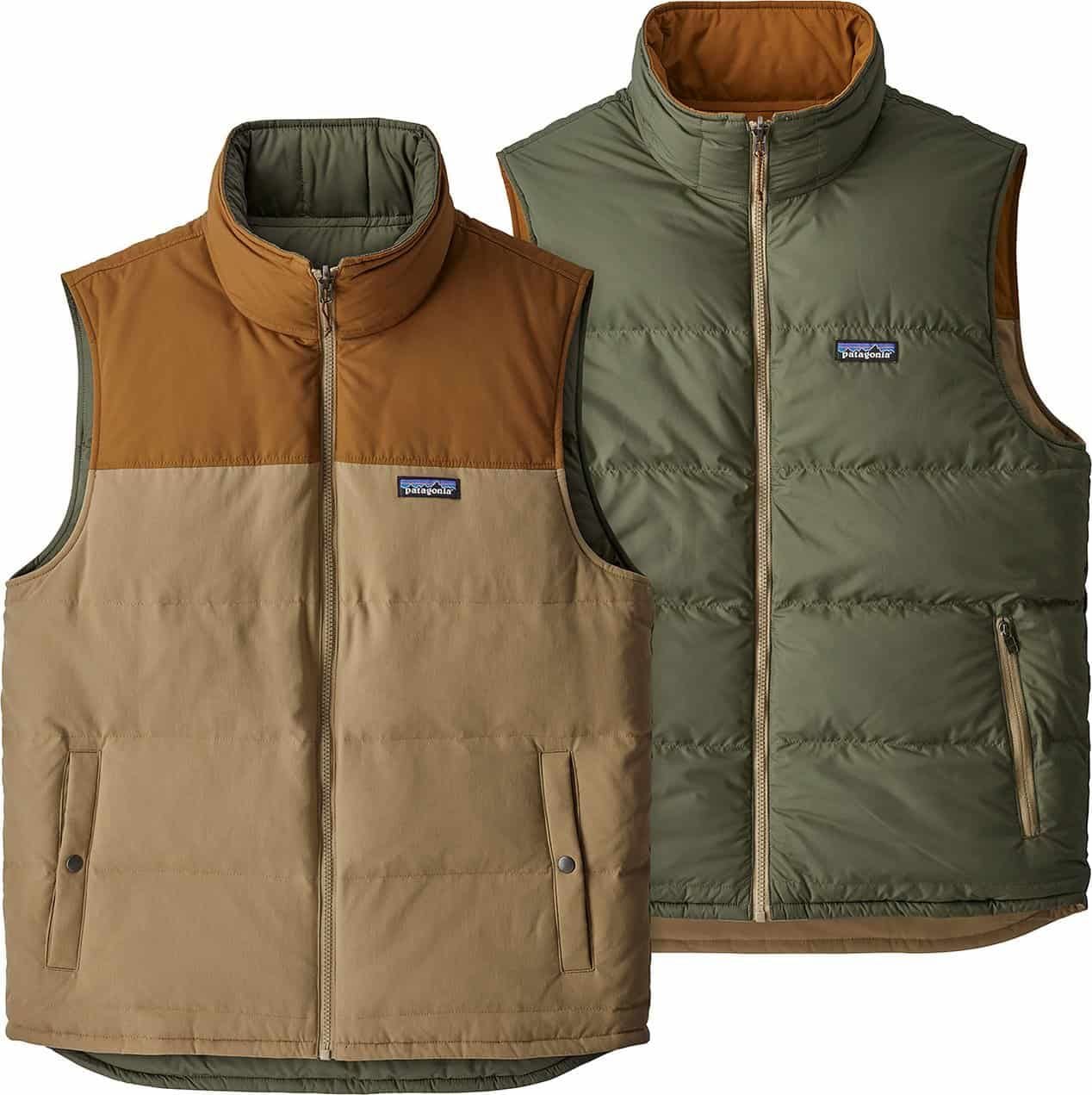 He'll love the down insulation, the rugged weave and construction, the recycled material use, the windproof and water resistance, the warm hand pockets…and you'll love that he loves the Patagonia Reversible Bivy Down Vest. Best thing? You get to choose what he looks like with no complaints.
Shop Reversible Bivy Down Vest now
Best Multi-Tool⁠—Leatherman Juice CS4
The perfect multi-tool is a necessity on wilderness adventures. The Leatherman Juice CS4 is the multi-purpose camp tool that fits the bill. Its lightweight construction includes a main blade and 14 other tools for your ultimate outdoor experience (the garage also counts as outdoors, technically). This tool is the gift for your special someone who loves the hands-on campsite experience. 
Best Camping Boots—Danner Mountain 600 Hiking Boot
Boots can be a tricky gift, but there's no getting around Danner's near-perfect camping boot, the Mountain 600. The legend of the Red sole lives on in this streamlined, lightweight beauty. Waterproof, stable⁠—this is the gift he'll least expect and love the most.
Shop Mountain 600 Hiking Boot now
GSI Outdoors Flask Set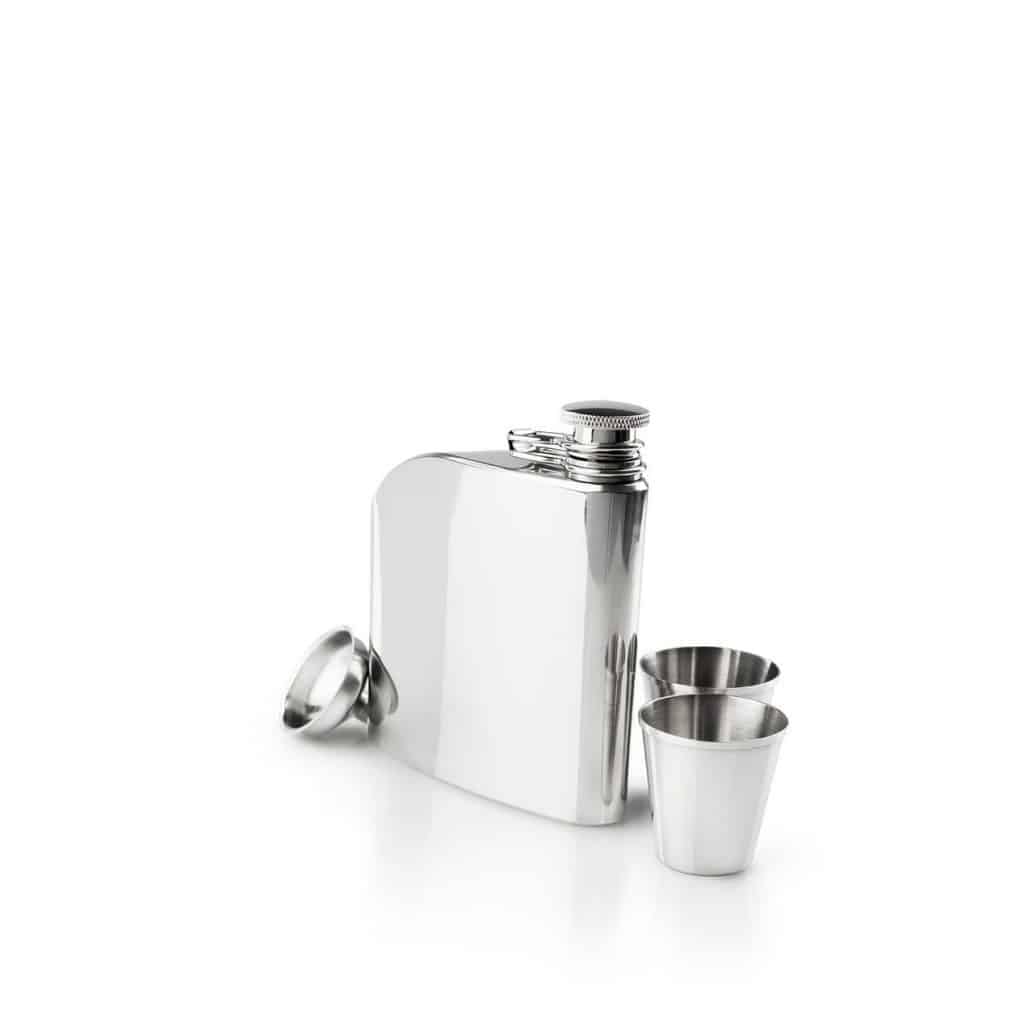 No serious hikers & campers gift guide is complete without a flask set. Every camper knows a sip of the good stuff warms the soul, and nowhere more than during a chilly outdoor evening. Embrace the holiday spirit by gifting this compact, pocket-friendly GSI Outdoors Flask Set. It comes with two shot glasses so you can both test it before setting camp. Or during. Or afterwards.
Camping Gifts for Her
She'd love to go further, explore more, be more comfortable and stay outside longer. Get her something that will help her challenge limits and enjoy the outdoors any time of year.
Best Mom⁠ Camping Gift—Fjällräven Canada Shirt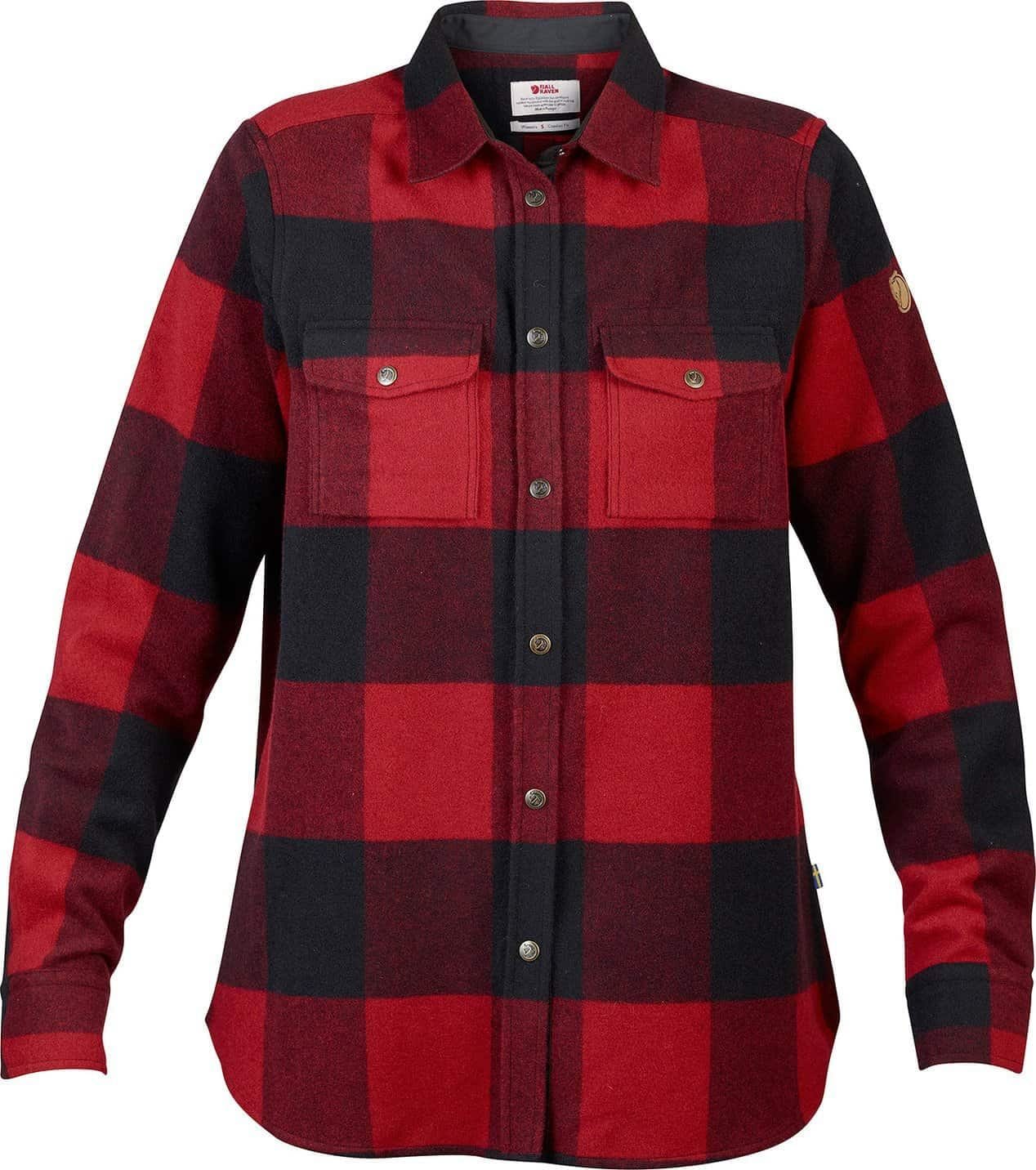 The Canada Shirt by Fjällräven is exactly what you think it is⁠—the classic comfy go-to flannel for Canadian cold weather and a camper's delight. It's lined and built to last, perfect for mom to wear on any camping trip.
Best Girlfriend Camping Gift—Patagonia Lightweight Synchilla Snap-T Pullover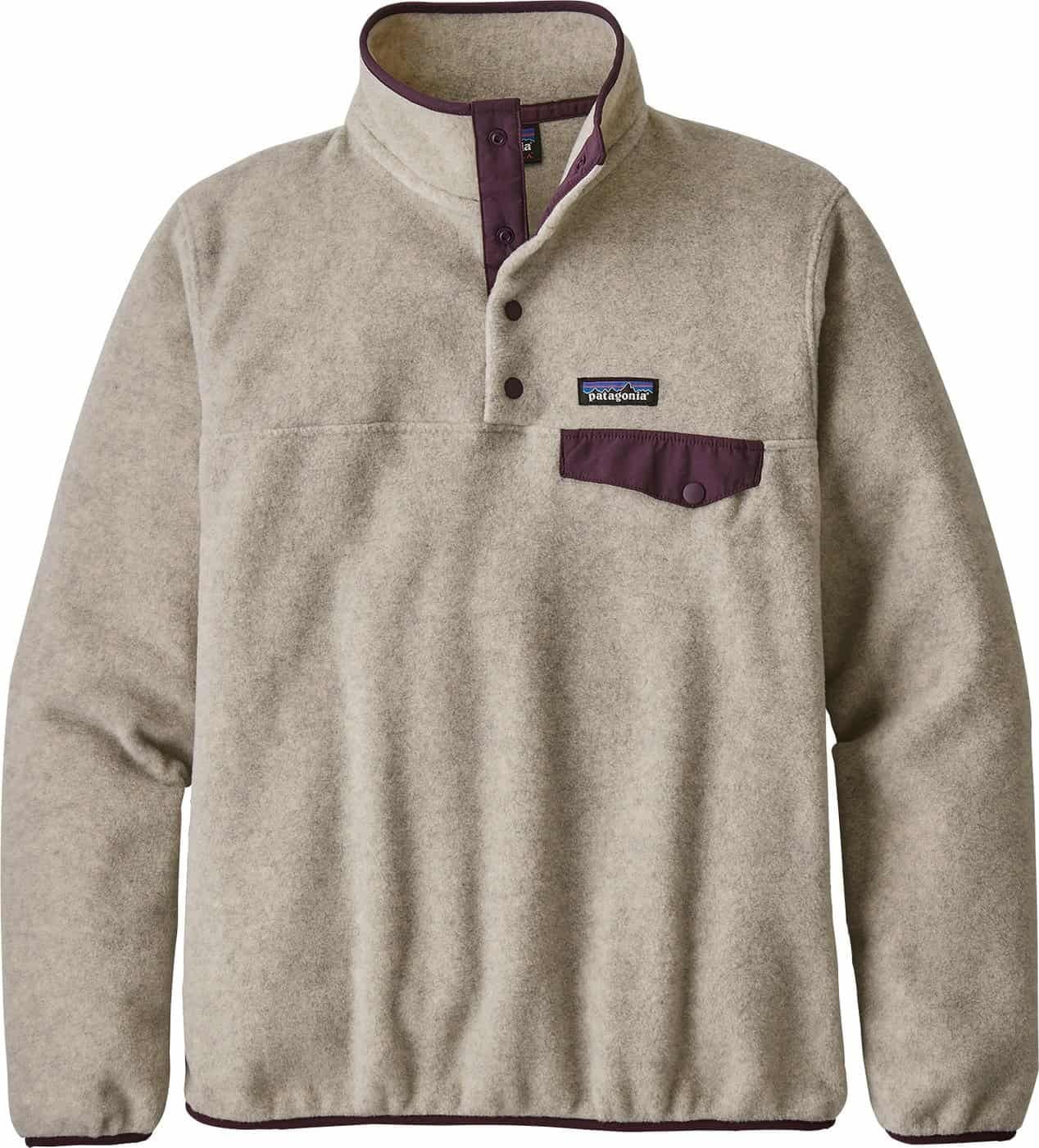 There are reasons for the wild popularity of the Lightweight Synchilla Snap-T Pullover by Patagonia. Warmth, fleece comfort, versatility, durability and environmental conscience that jibes with her outlook on life and the great outdoors.
Shop Lightweight Synchilla Snap-T Pullover now
Best Surprise Camping Gift—Sheewee Flexi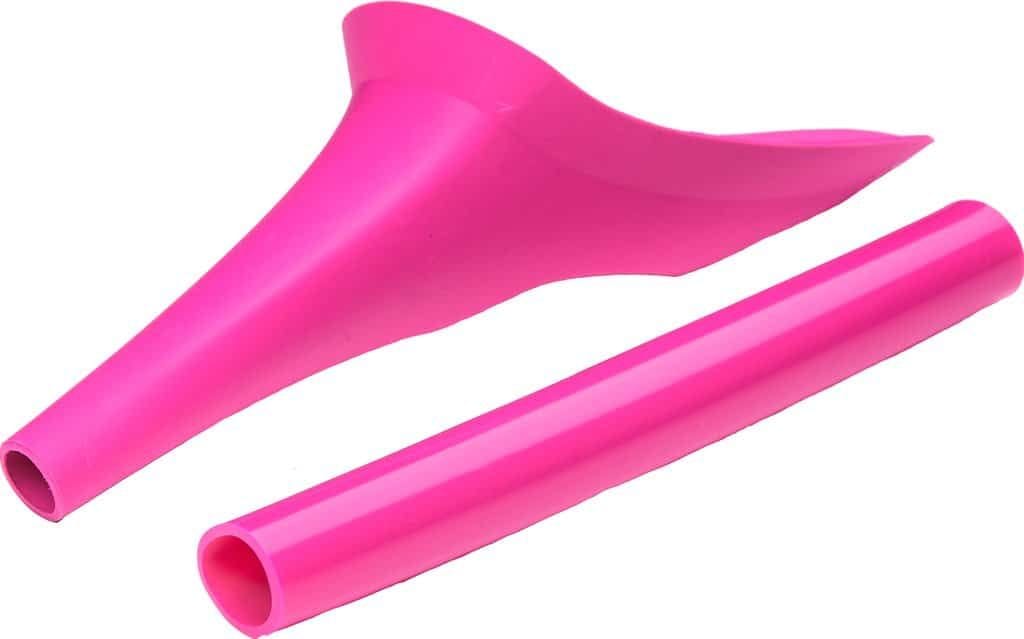 Give her a gift she'll never forget and always use! The Shewee Flexi is the deluxe female ergonomic urine device that allows her relief without removing clothes while standing up. Hygenic and with an extension, it's the best thing at a cold campsite.
EXPED Camp Booty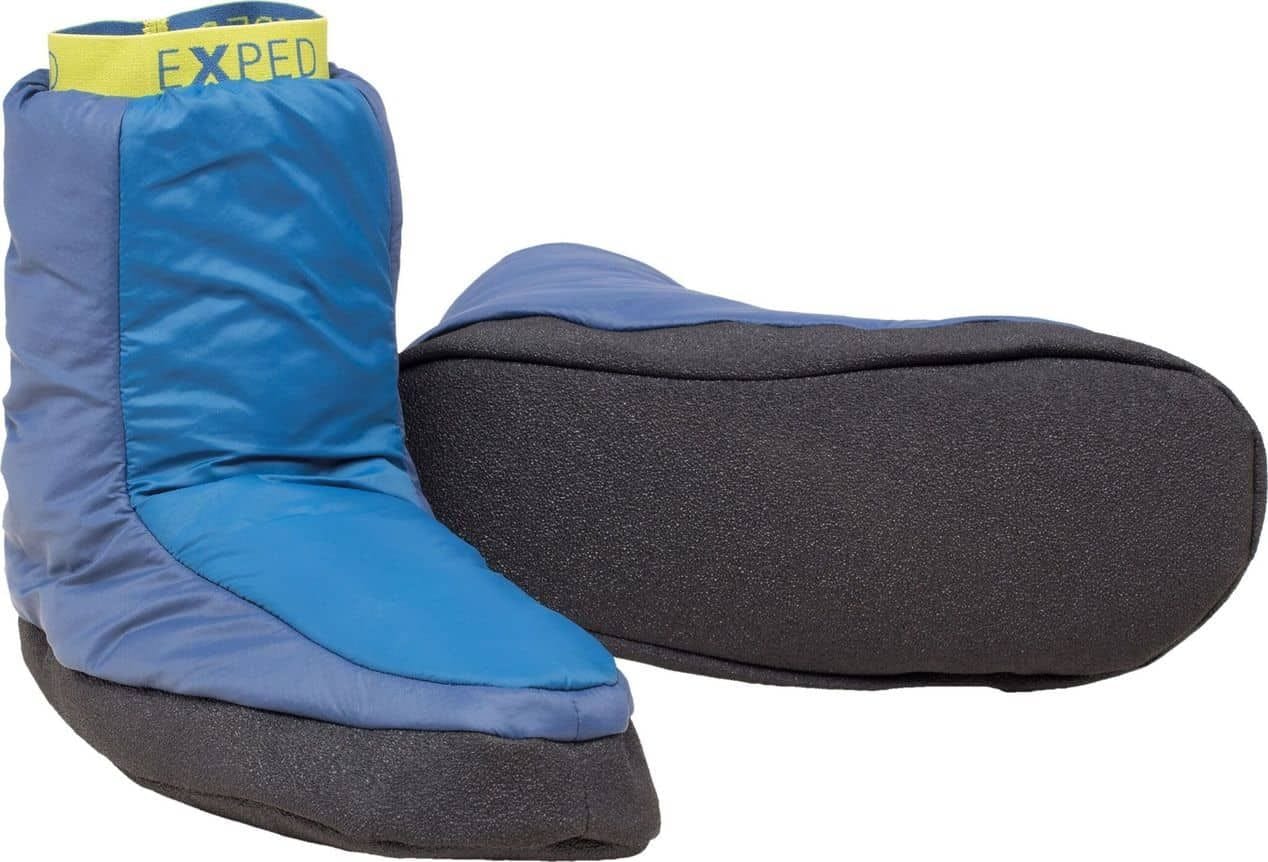 Comfort at the campsite starts at the feet. The EXPED Camp Booty is perfect for toasty evenings and relaxed mornings. They pack up small, are ultra-lightweight, and most importantly⁠—warm.
Mammut Unisex Lithium Speed 20L
Thinking of a gift for the outdoors lover you don't need to wrap? Mammut's Lithium Speed backpack has storage capacity, plenty of zip pockets, ventilation and comfortable padding that helps make any alpine camping trip or day hike that much more mobile. It's only 590 grams, helping them scramble up peaks without slowing them down.
Jetboil Minimo Cooking System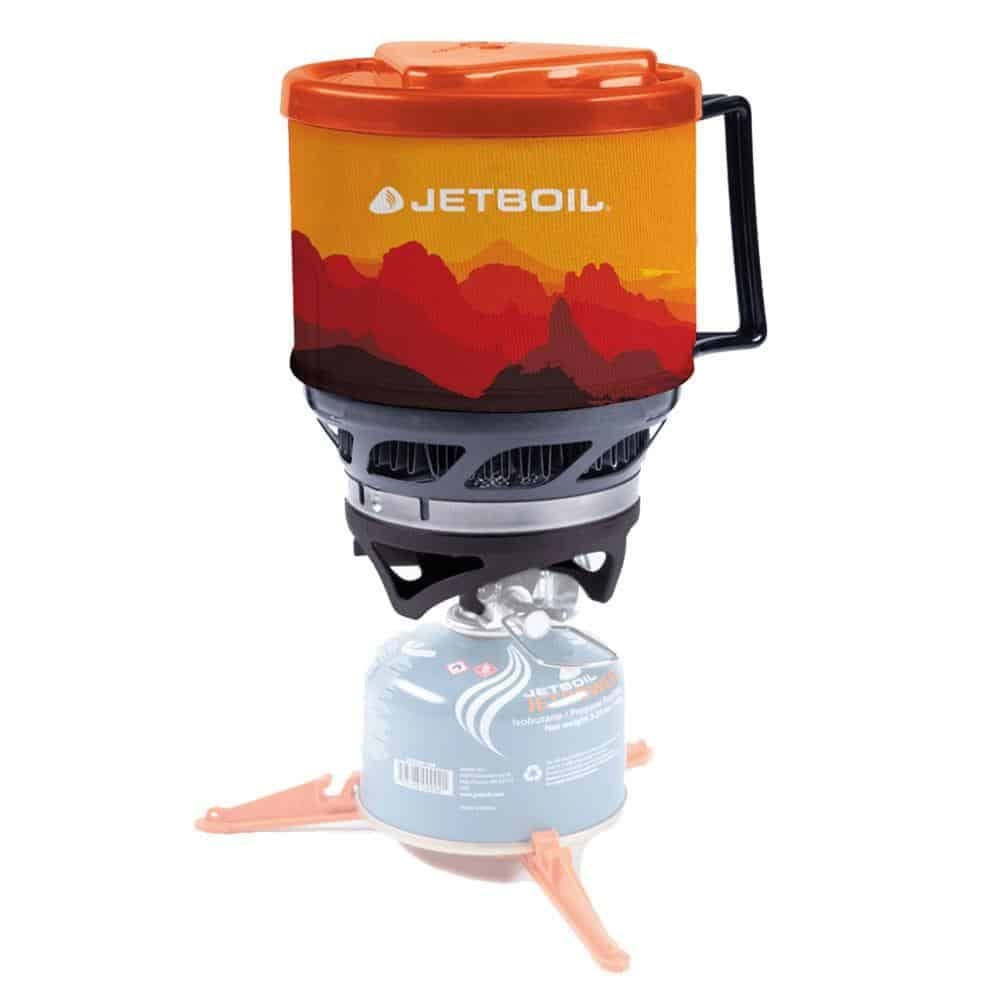 The Jetboil Minimo Cooking System is a fantastic gift for any avid camper. Faster boiling time, unmatched simmer control and a low angle easy-eater—what more do you want out in the cold than hot food fast? 
Shop Minimo Cooking System now
Best Camping Gear Gifts
Camping gear is a whole world of discovery. From headlamps to chairs, everything for adventures to relaxing by the fire. Only thing you have to find are the smores!
Black Diamond Spot 325 Headlamp
Black Diamond has the perfect headlamp for that camping night owl on your gift list. Light up their life with the Spot 325 Headlamp, featuring 325 lumens of power, dimming and strobe and waterproofing for 30 minutes—and many more settings. With all these functions shedding light on those creepy dark corners of the forest, they'll be happy you bought in. 
Big Agnes Helinox Chair One Camping Chair
Simple is best they say, and the simplest gifts are surefire winners—especially the gift of outdoor comfort. The deep-sitting Chair One camping chair by Helinox is ultra-lightweight and packs to a newspaper size. Trust us, kicking back and relaxing in an outdoor chair has never been so easy.
 Shop Helinox Chair One Camp now 
Yeti Hopper Flip 18 Cooler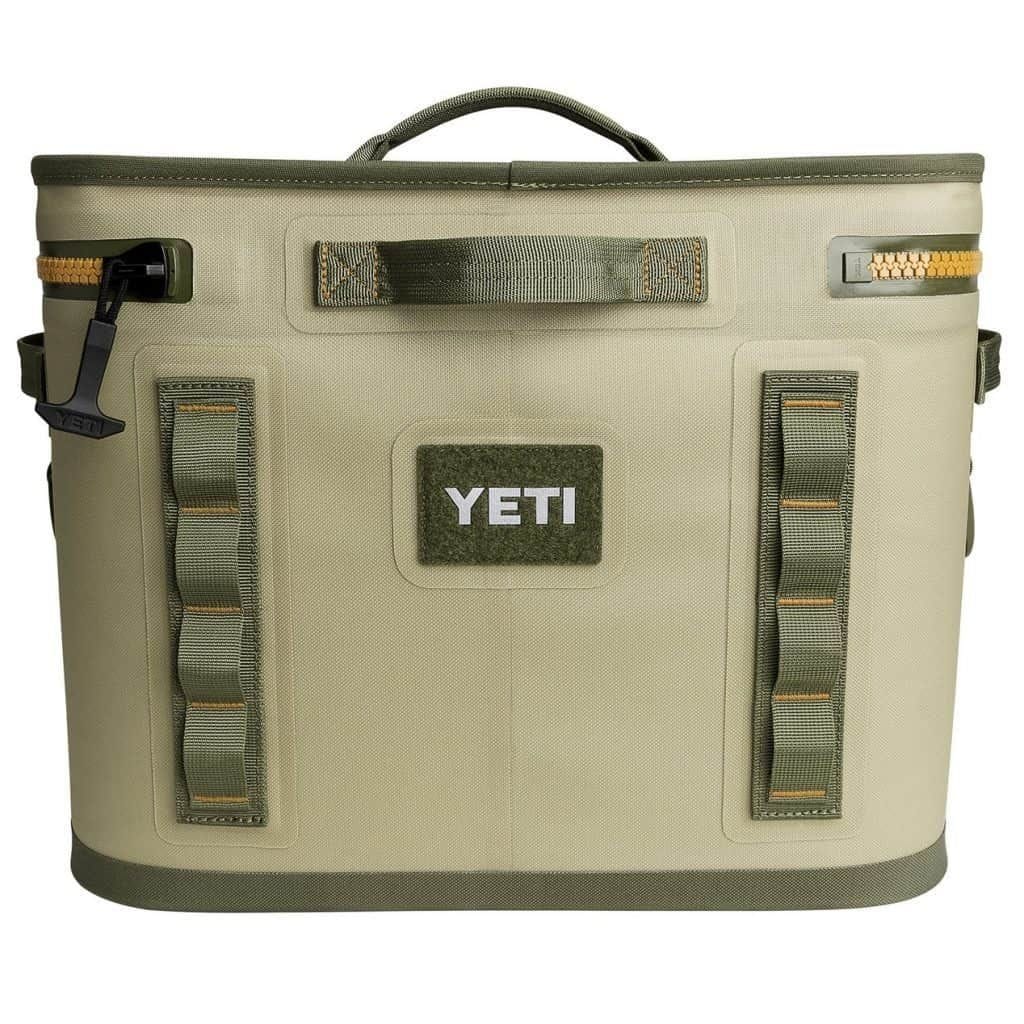 Treat your camper right by gifting the Yeti Hopper, a luxuriously rugged cooler. Leakproof, waterproof, and big enough for long hauls – but still the right size to keep things mobile – its patented rubber foam insulation keeps ice or other packables cold for days on end. Literally. 
 Shop Hopper Flip 18 Cooler now
Leki Traveller Carbon Pole
Good walking poles for long hikes are invaluable, and this Leki Traveller Pole is the perfect—and perfectly affordable—gift. Whether looking for better balance with a loaded pack or a quick trip out of camp, the pole buffers ankle support, extends 30% longer, and has an optimum grip on paved surfaces. 
 Shop Traveller Carbon Pole now 
Lifestraw Water Filter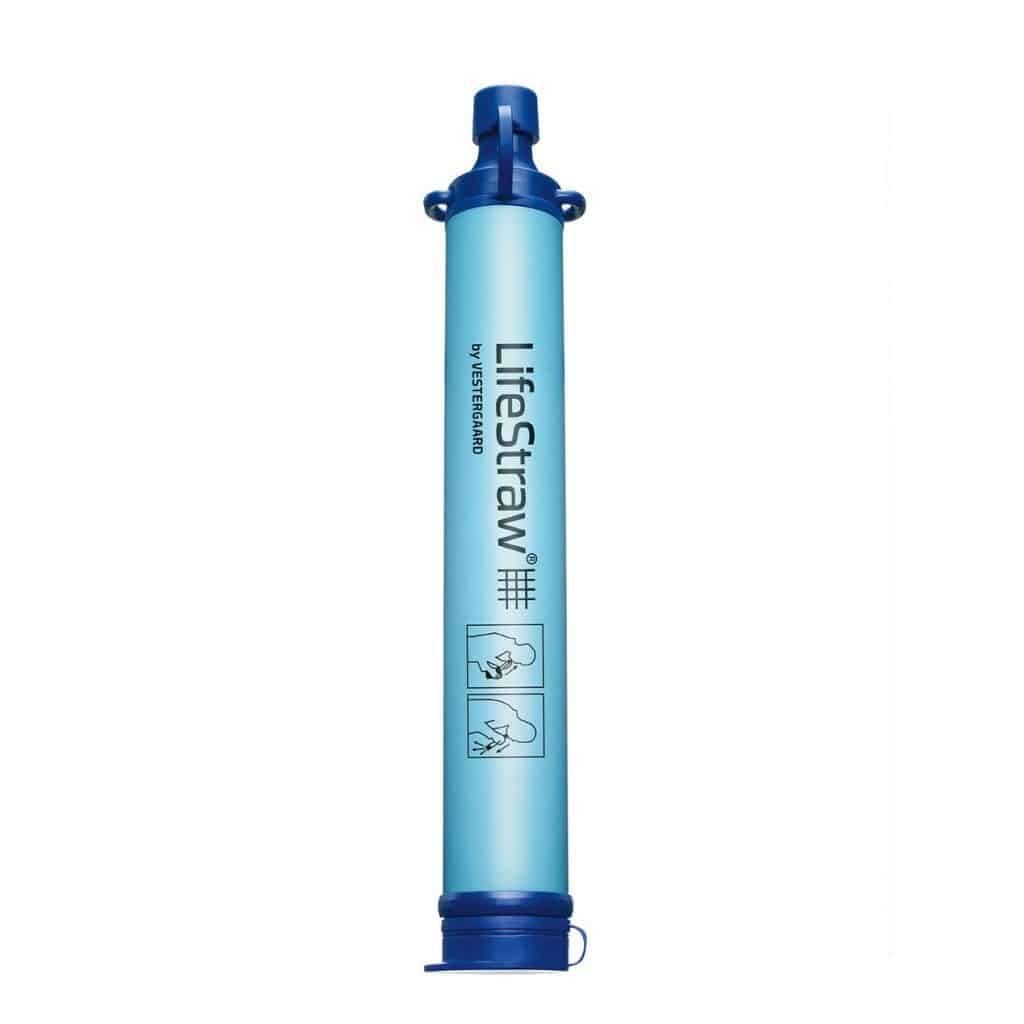 The award-winning Lifestraw Water Filter removes all the nasty stuff for clean drinking water in a flash, a gamechanger for that aspiring survivalist in your life. It cleans up to 1000 litres of water from contaminated to safe. Rechargeable and compact, you'll love the smiles when gifting the Lifestraw. Definitely one of the top unique camping gift ideas on the list!
  Shop Lifestraw Water Filter now 
Osprey Aether 60 AG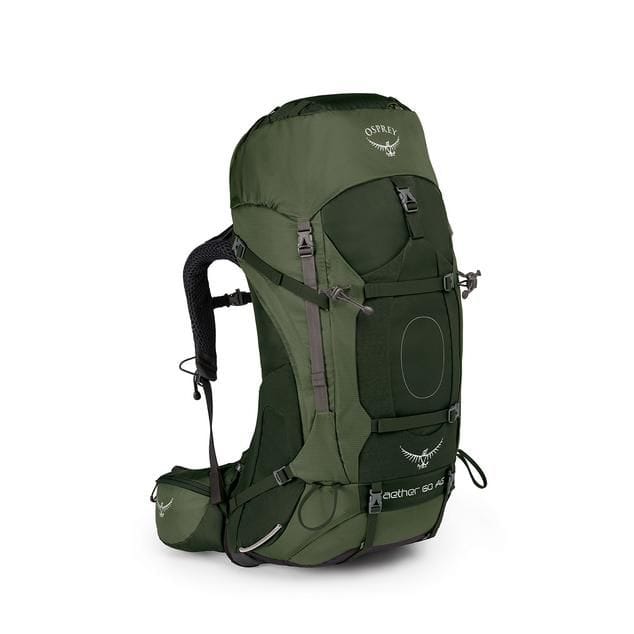 The right backpack is essential for campers, so watch them light up brighter than a campfire when you gift the Aether Ag60 from industry leaders Osprey. Advanced suspension technology, robust capacity and comfortable weight distribution are just some of the many reasons we'll always turn to this go-to trekking pack. 
Sea To Summit Ultra Sil Tarp & Poncho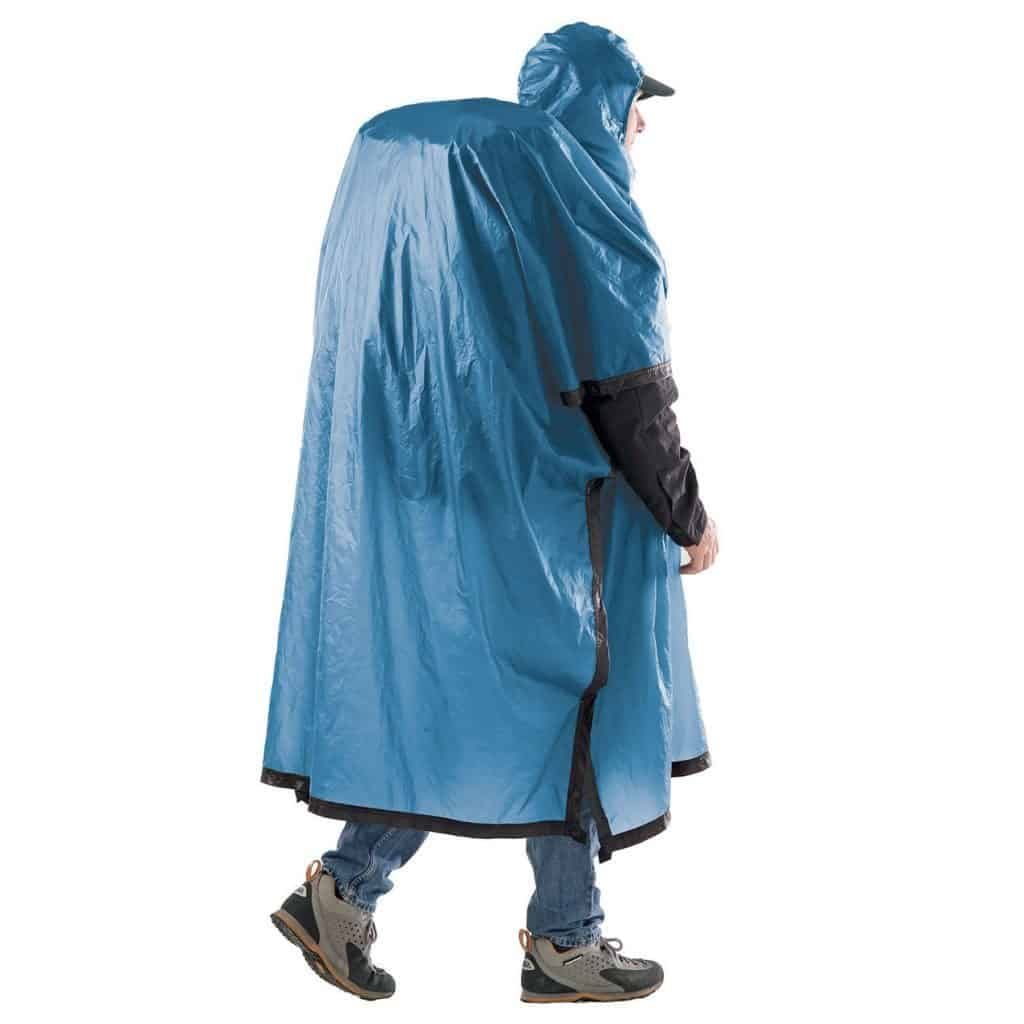 It rains on everyone's parade eventually; when it happens, your favourite camper will be thankful you gifted the ultimate in wet-weather protection. The Ultra-Sil Tarp Poncho by Sea-To-Summit wears over a large pack on a rainy day hike. As a tarp, it covers a wide sleeping or rest area. A practical gift they won't soon forget. 
 Shop Ultra Sil Tarp & Poncho now 
---

Happy Shopping!
Christmas is a short way away and we want to ensure you get all the right gifts for your camping and hiking fanatics. Prepare your loved ones for their outdoor adventures and keep them safe with adequate gear and safety gadgets. This handful of unique camping gift ideas is sure to help you solve a couple of what-to-get dilemmas this season.
Still looking for the perfect gift? Check out Altitude Sports' camping collection!
SHARE