If you're a Montrealer or you come from any other city with extreme winters, you may be familiar with the penguin shuffle; an ingenious technique used by the penguins to travel along icy terrain with minimal, slippery disasters. This effective technique works well but may extend your commute time so unless you've got all the time in the world, it may not be all that practical.
It's safe to say there are many who dread the slippery commute to class or work along the icy sidewalks. Some of us will dream of impeccable sole traction as we slide along trying to scope out the least disastrous route but this winter that dream has been answered! Introducing Arctic Grip™; Vibram's new sole technology which allows you to walk on wet, icy surfaces without problem.
The Details
Vibram has teamed up with Wolverine Worldwide to bring forth the Arctic Grip™ innovative technology which will change winter footwear for everyone. The new state-of-the-art sole can be found on the soles of six of the Wolverine Worldwide brands including Merrell, Sperry Top-Sider, Saucony, Hush Puppies, Wolverine and CAT.
The new Arctic Grip™ sole will be a key feature that separates these brands from the rest and offers a safe and durable winter boot option for those who constantly encounter icy sidewalks, roads and other walkways. If you're tired of slipping and sliding the whole way to the office, the Arctic Grip™ sole is made for you!
What is the Arctic Grip™?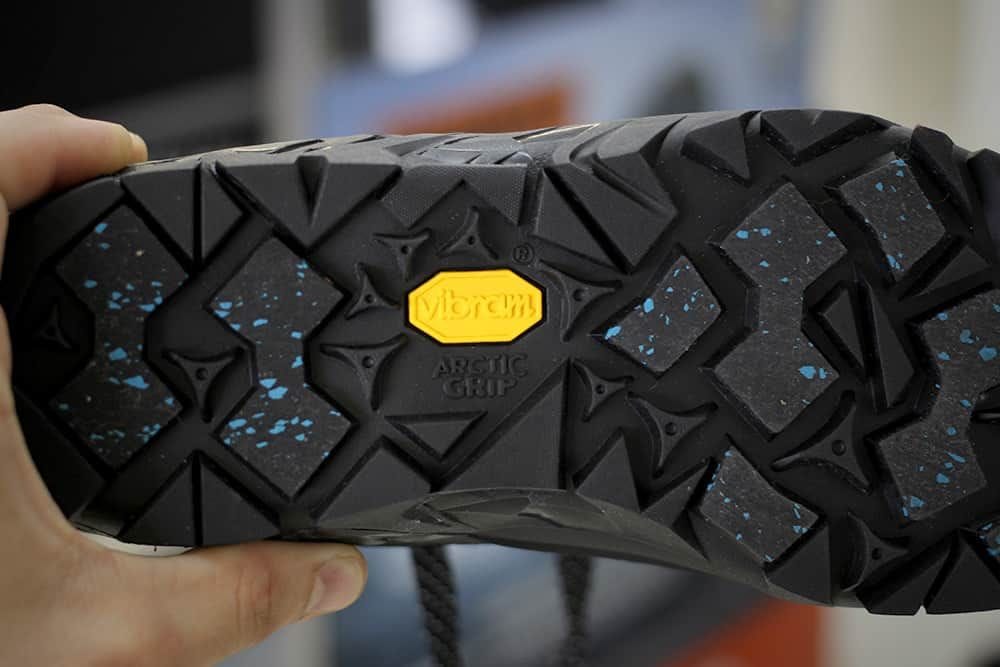 The sole of a shoe equipped with Arctic Grip™ will have Arctic Grip™ designated lugs that use the technology to grip wet, icy surfaces. If you look at the bottom of the shoe, these particular lugs can be specified as the ones with the blue or yellow specs.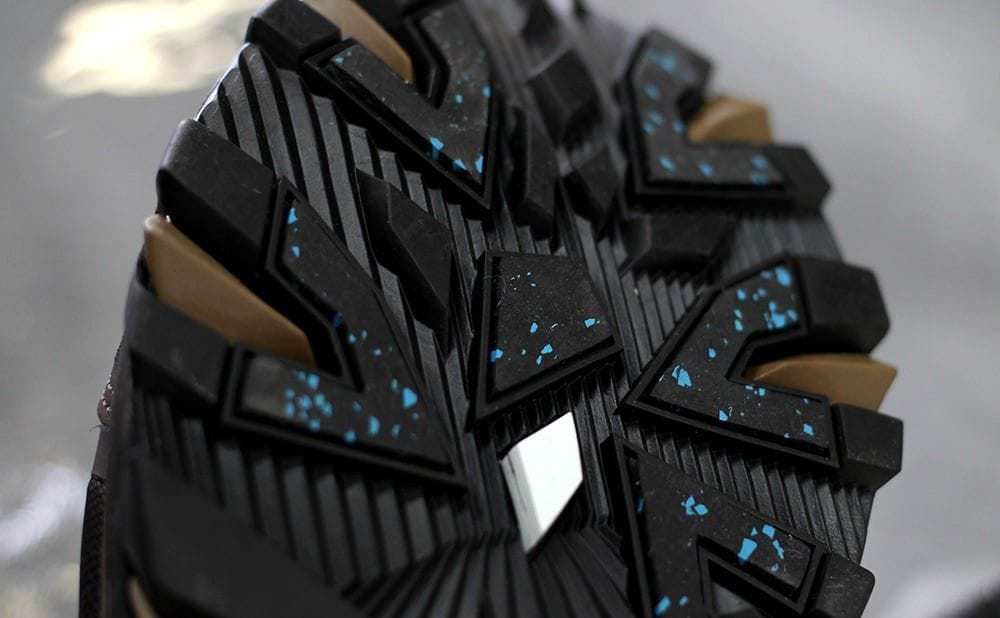 On the sole of the shoes, there is also a white lug which is the thermochromatic lug. This particular piece will change from white to blue when the temperatures drop below 0 degrees Celsius.
It's hard to believe but once you try on a pair of Arctic Grip™ shoes, you'll be amazed. When standing on a block of ice in one regular shoe, and one Arctic Grip™ shoe, the difference is incredible. Where one foot slides all over the place like you're in an ice rink, the Arctic Grip™ holds its traction and remains stable and secure on the ice.
If you're looking for new winter boots this season, you're going to want to check out the Arctic Grip™ models. The soles are available on a variety of styles of shoes and can add ease to your hectic winter commutes.
Whether you're looking for something stylish to wear with dress pants to work or a pair of winter boots for taking the dog for a walk, Arctic Grip™ is available in a variety of styles. From durable, winter boots like the Merrell styles, to sleek leather boots like the Hush Puppies look, there's a shoe with the Arctic Grip™ perfect for everyone.

Arctic Grip™ Winter Boots
Sperry Top-Sider

Women's Powder Valley

Sperry Top-Sider

Men's Cold Bay Sport Ice+

Merrell

Aurora Tall Ice+

Merrell 

Men's Moab Fst Ice+Thermo
Arctic Grip™ Casual Shoes
Hush Puppies

Men's Acton Parkview Ice

Hush Puppies

Men's Acton Parkview Ice

Hush Puppies

 Men's Benson Rigby Ice
Arctic Grip™ Running Shoes
Saucony

Women's Razor Ice+

Saucony

Men's Razor Ice+
Traction That You Can Count On
So what are you waiting for? Try the Arctic Grip™ for yourself and you'll be amazed. No more worrying about slipping and sliding along the sidewalks or leaving extra early to penguin shuffle your way to work. For traction on wet, icy surfaces that you can count on, pick Arctic Grip™ soles.
SHARE