Our review of this product
The pros are:
No movement restriction
Compact & lightweight
Easy maintenance
The cons are:
Low breathability
Gradual transition from non-minimalist shoes a must
Coming from the concept of the traditional Japanese packaging wrap, Furoshiki, the shoe ties itself around the top of your foot with little or no pressure at all. Wrap & go! They are very lightweight and can be rolled up into their little carrying case to be brought anywhere, on any journey.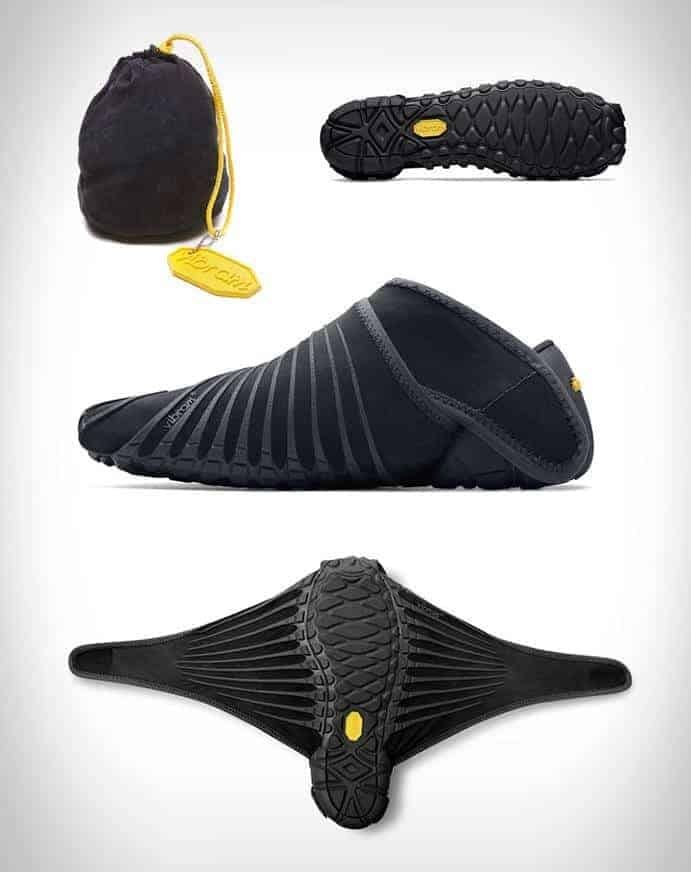 With a sole of only 5mm thick, you'll feel every nook & crannies on your walkabout. This can either be a good or a bad thing, depending on the experience you want to encounter with a shoe.
They come in a few of funky tones, as well as black or a denim print. For their upkeep, throw them in the wash (cold or tepid water) & hang dry. Bam! You're good to go! Wish you could freshen up all of your shoes, don't you?
Furoshiki Comfort & Fit
If you have not previously been convinced about going barefoot, I'm sure you'd be gladly owning a pair of these babies knowing that if you tend to have inflamed feet or if you've been unfortunate enough to experience a mild foot injury – they'll still feel great on! It's like barely wearing anything at all.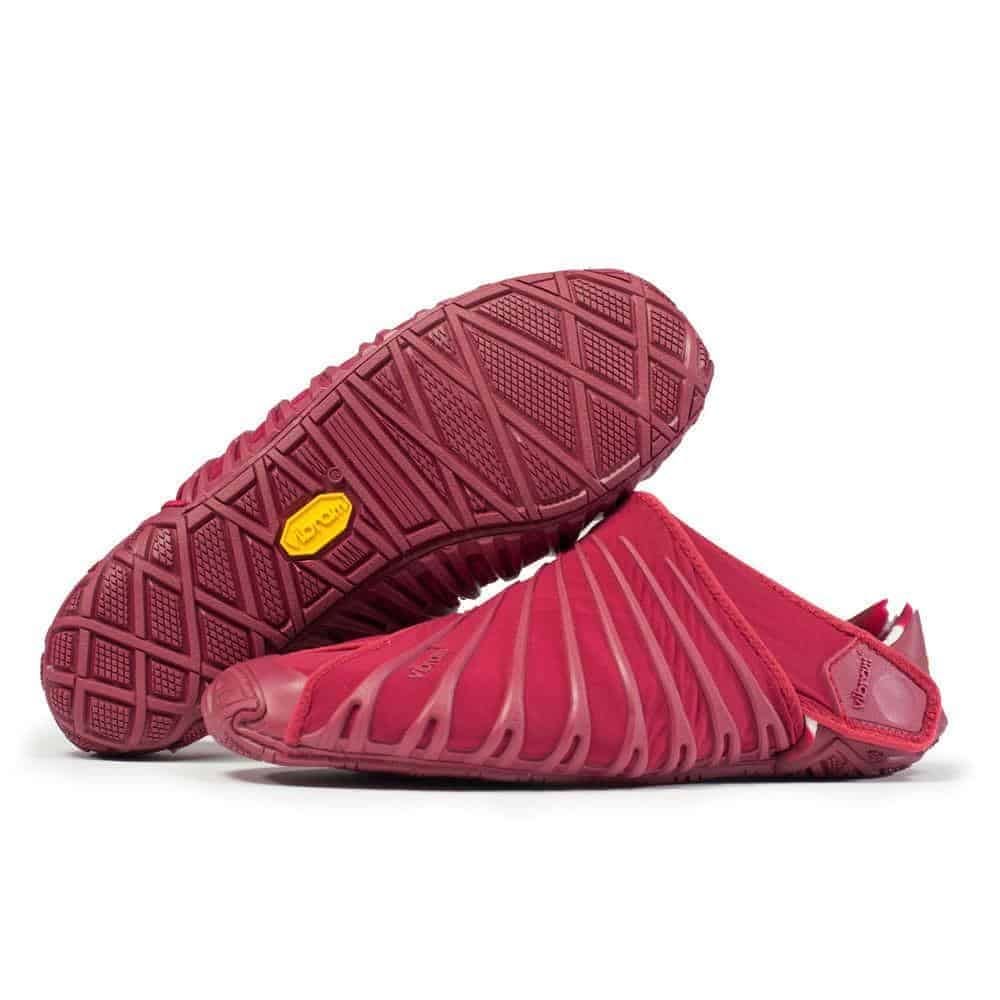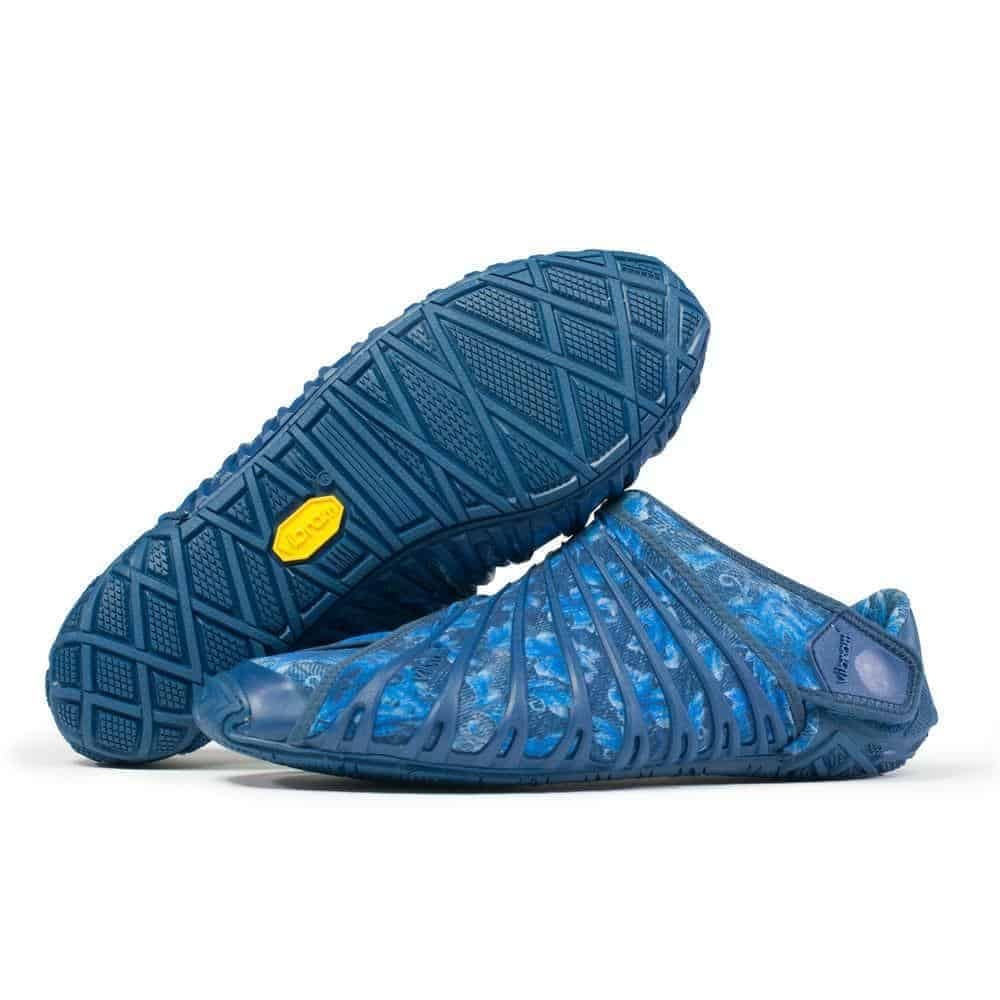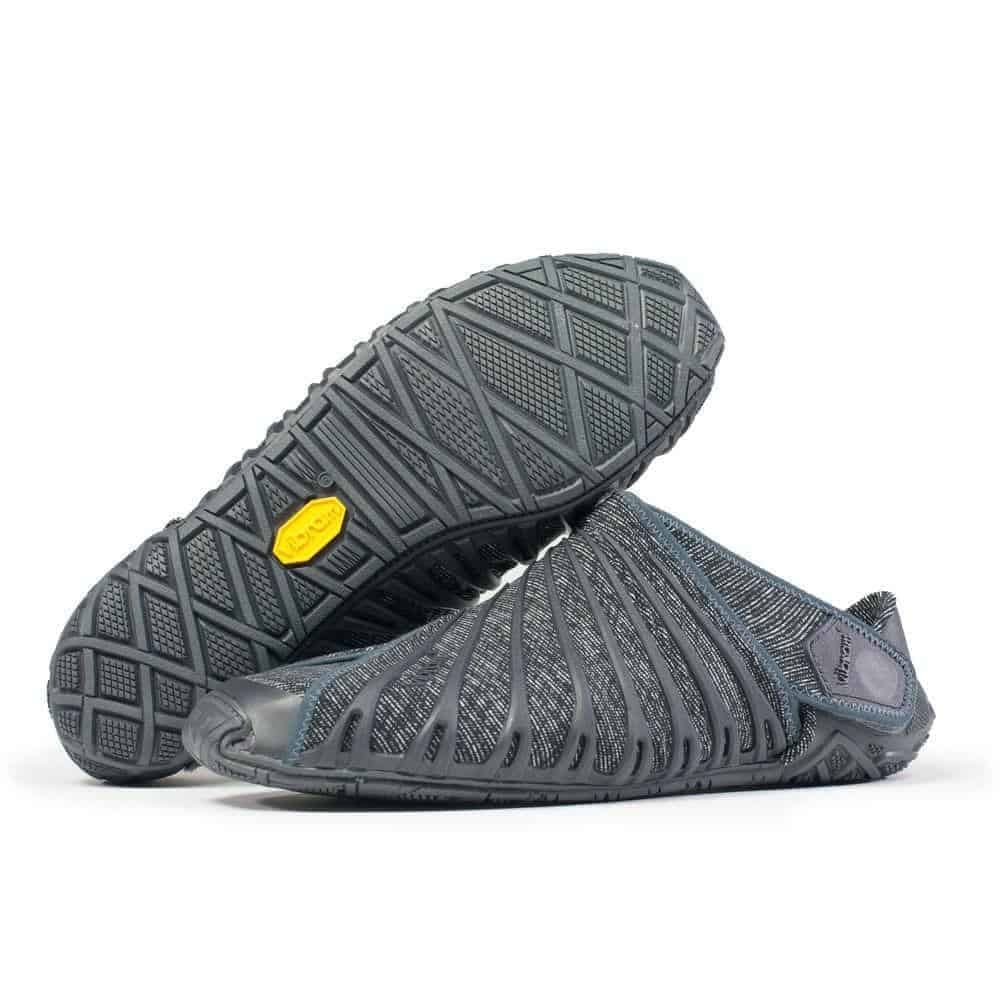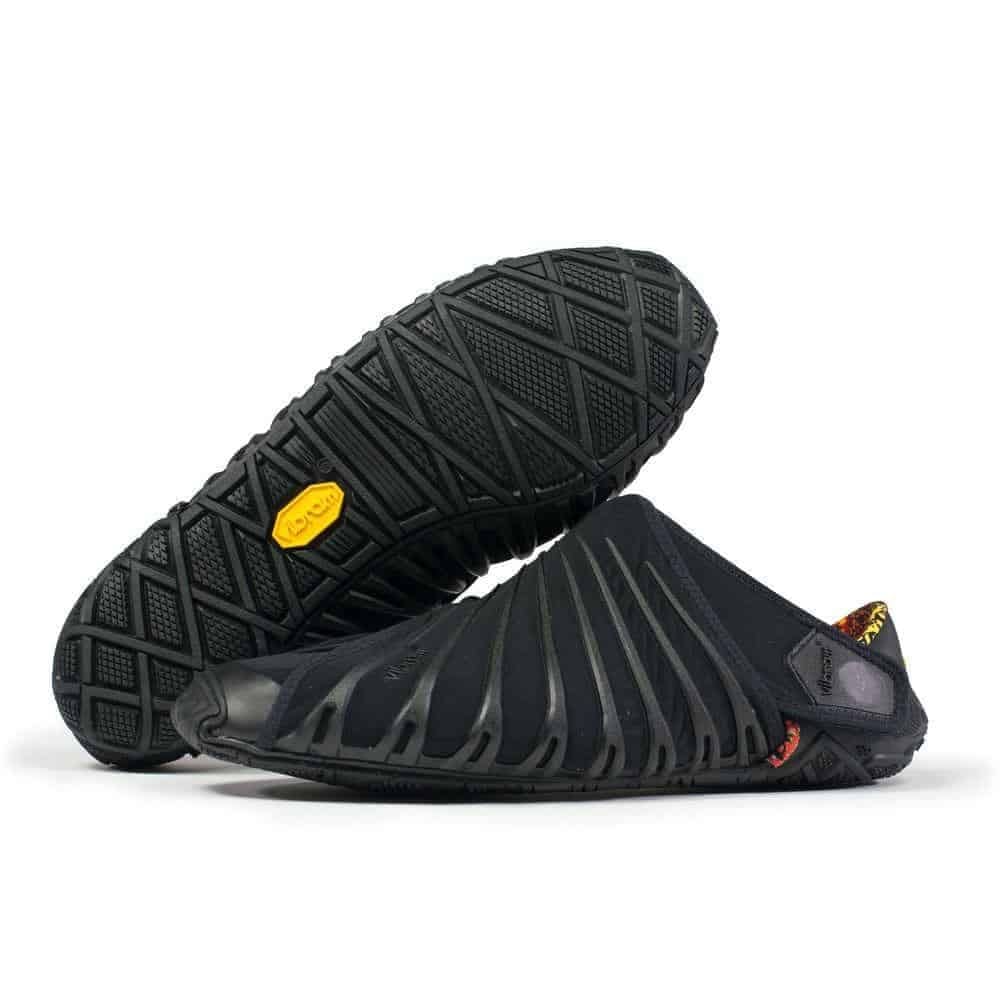 They are conceived to have an anatomical fit on any foot type & its sole comes to envelopes around the entire foot technically speaking. They allow natural movement without restraint for every stride you make, while also having a comparable comfort to being tucked in a soft/stretchy blanket. It's like mini hammocks for your feet. At least from my perspective. They have become my everyday shoe from the moment I tried them on. If my feet could talk, they'd say that it was meant to be!
Sizing
Shoe sizing works by XS / S / M / L / XL. To select the right size you will have to measure the actual size of your foot in centimetres and add a centimetre to that. Take into account that if you prefer something a bit loose compared to your actual size once you do the comparison, you'll maybe want to go a size up.
| Furoshiki Size | Unisex EURO | Foot Length |
| --- | --- | --- |
| XS | 36-37 | 21.5-22.5cm |
| SM | 38-39 | 23.0-24.0cm |
| M | 40-41 | 24.5-25.5cm |
| L | 42-43 | 26.0-27.0cm |
| XL | 44-45 | 27.5cm |
Furoshiki for Activities?
Vibram describes the shoe being for everywhere you go and everything you do. I've tried going on long walks, bike rides & even running with them and, as expected, I am more than content with the result. I do believe, as any other barefoot user, that these would still be great for hiking.
Running in the Furoshiki
Barefoot runners, hear me out! I wasn't sure if I'd feel good running with these rubbery cloth foot wraps because I usually run in FiveFingers. They are both minimalist shoe, but there is a crucial difference. You get more of a grip from every single toe with the FiveFingers, whereas I felt like with the Furoshiki missed that dynamic for running. I felt like the absence slowed me down a bit with them. It might just be a question of getting used to the difference though. I would still use the Furoshiki alternatively for running.
Negative Points
I can't really think of any negative points to the Furoshiki other than they're a bit less breathable than I had anticipated. By that, I mean that they take a bit longer to dry when damp or wet. Otherwise, I feel like they are something you get used to and that makes you feel better – just like kale.
SHARE