Then again my Vuori Kore shorts, in black, aren't in a sexy product category. Athletic shorts are meant to be utilitarian. Sure, Vuori offers louder prints and a price tag that could turn some interested heads, but where these shorts excel, much like my non-ripped body, is performing beyond expectations.
I've run 10km and slept in them. I've done hot yoga and plunged into frozen lakes with them. What I have yet to do is find their limit.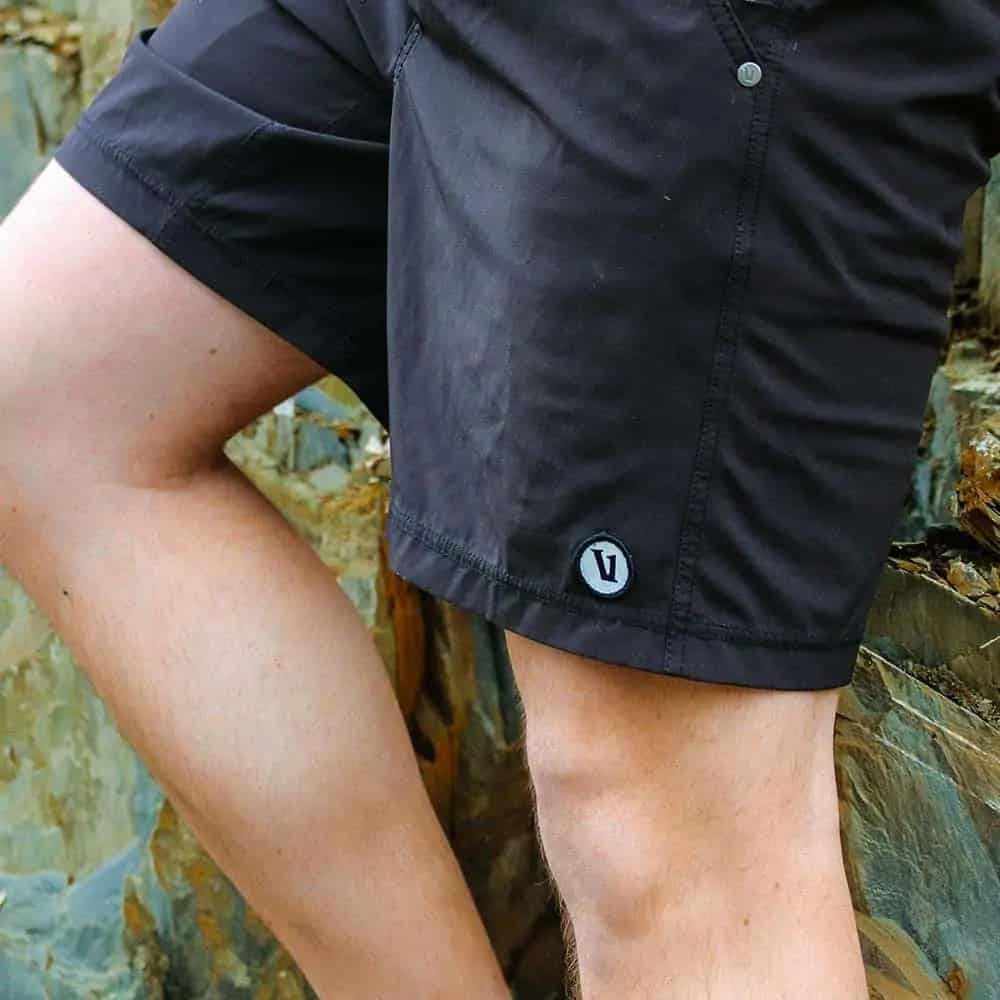 Our review
Pros:
Soft, velvety texture ad luxury feel.
Quality drawstrings, drawstring ends and hardware.
Subtle, thin and soft liner allows comfort with or without boxers.
Length and fit are exceptional.
Technical fabric and old school flare mean these shorts look good on a high-vis run and at a Hawaiian-shirt BBQ.
Cons:
The stitching looks a little exposed and light-duty compared to a high-end surf trunk.
When wet or while swimming, trunks can stick to legs and puff out the hip material.
Beyond what they can do, these shorts look particularly good; their velvety, matte finish contrasts with the woven, emblematic "V" patches and strikes a great balance between new-age tech and old-school looks. The length and cut are absolutely spot-on for my build, although when drenched I found the leg can stick to one's thigh creating some awkward bunching at the hips.
Vuori has also perfected the liner, a feature I usually avoid, on the kore short. Finished are the days of mesh abrasives sewn into sports trunks! This liner is soft, seamless and most of all forgettable. Whether going commando or wearing boxers, the kore short is there to ensure your junk is neither exposed to the world nor competing for space amongst one too many layers.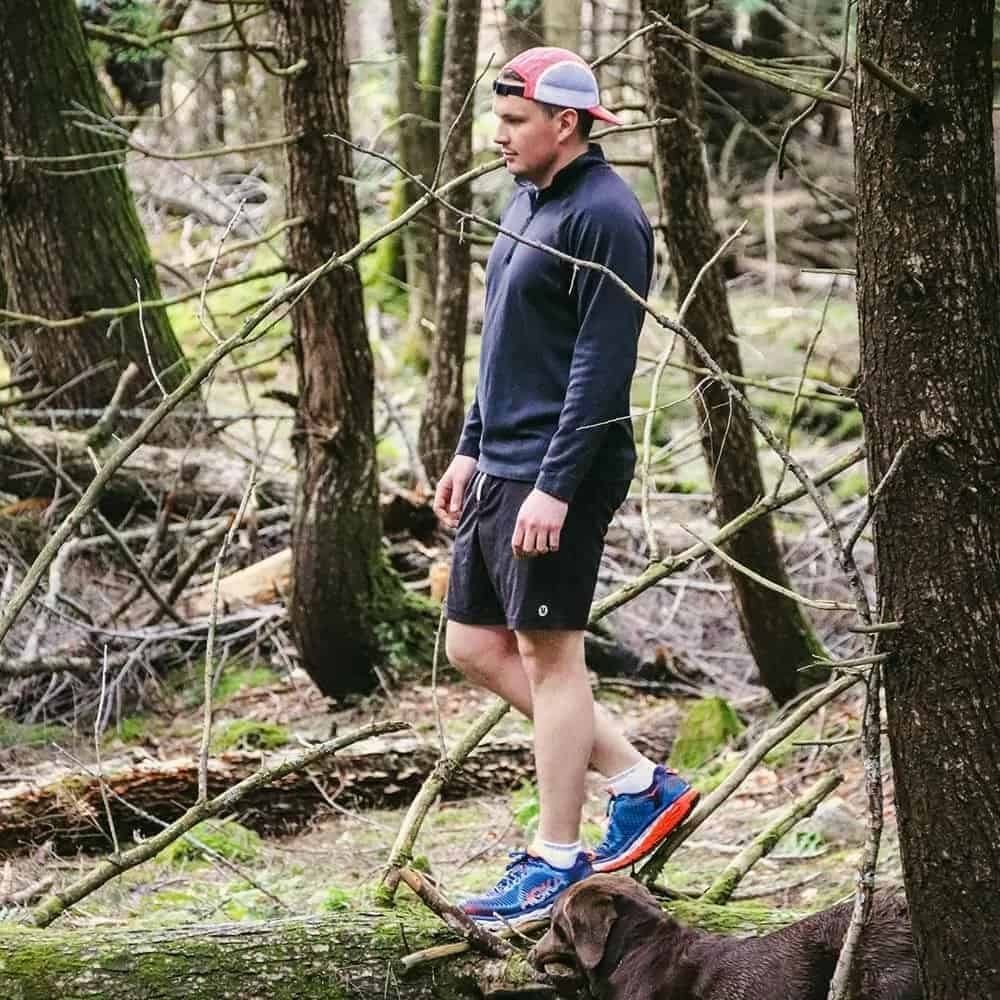 These Vuori shorts are style and use chameleons and yet some features stand out. The drawstrings, eyelets and other hardware are of the highest quality. The overall luxurious feel of the fabrics makes it a favourite in my closet.
One of the very few downsides of these shorts is more a product of my speculation than anything else: the stitching feels light-duty compared to the rest of the product's overbuilt nature. Nothing has come apart in my 5 months of use, which may mean I've simply been wearing too many over-stitched surf-trunks.
Athletic shorts are relatively simple, which makes the little things count even more. The Vuori Kore shorts do everything well and make a rugged, utilitarian item defiantly luxurious to the feel and the eye.
SHARE