What to expect from a fleece jacket made of recycled materials? When it's The North Face fleece, expect the same comfort, versatility, softness and warmth you're used to. Getting to a jacket that checks those boxes and is part of their overall sustainability program wasn't simple, however—and it's part of their ongoing commitment to reducing carbon emissions.
The North Face has been encouraging and partnering with ranchers and manufacturers to shorten the supply chain. Regenerative agriculture is part of that, specifically carbon farming that draws down carbon into the soil while yielding important crops like cotton and wool.
Chemical responsibility comes through their partnership with the industry-leading sustainable manufacturing company bluesign, and their own restricted substances list. They have transitioned the majority of their Durable Water Repellent finishes to non-PFC chemistry, and innovations like FUTURELIGHT offer improved breathability while also using recycled materials, delivering the same world-class performance you demand. 
Emissions can take on various forms, like the microfibers from fleece that get released into water streams when washed. They've been re-engineering and testing their fleece construction to reduce microfiber release. But it isn't enough to just create different fabrics—they're also part of a working group to create a wet-test method to evaluate all fiber releases, with the aim to measure and improve upon what exists.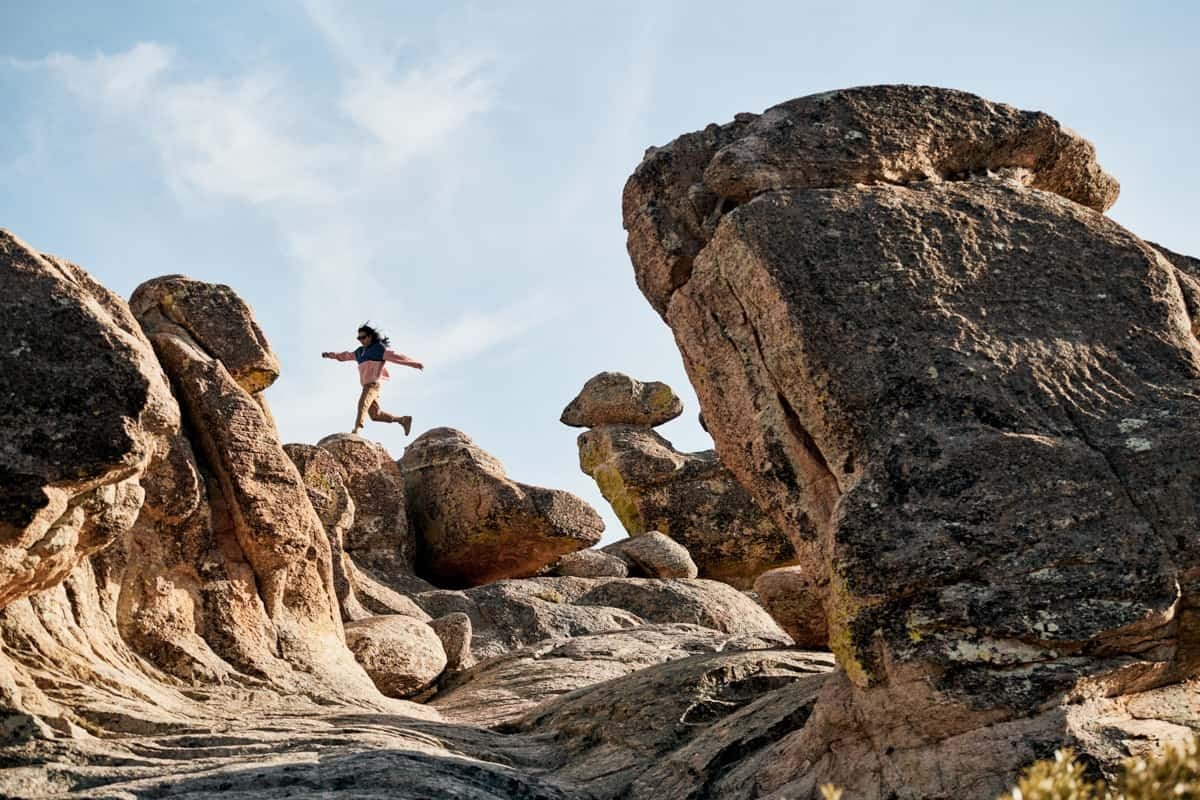 Replacing virgin material as source fabric, or using recycled fabric, comes to life throughout their Bottle Source, ThermoBall Eco, and Heritage lines. Each collection contains recycled materials like plastic bottles or down feathers to use less and prolong material life. 
In that vein, The North Face has an entirely new lineup of fleece jackets made from recycled materials. Plastic bottles are repurposed into fleece fabric—more than 7 million bottles last spring and fall for the ThermoBall insulation alone. For their classic Denali jackets, black- and grey-coloured garments are dyed using half the water and chemicals usually needed. The leftover scraps from cutting are recycled into new jackets. A non-fluorinated Durable Water Repellent treatment is applied to shed moisture. Importantly, the jackets are warm, soft to the touch, and reliably versatile (bonus—stylish colour blocks, neutrals and prints for the season too), proving that sustainable clothing can be as performing as anything out there. 
The North Face Eco Fleeces
It all comes down to offering you environmentally-conscious, reduced carbon options for your dollar, and increasing the life cycle of our products (we introduced a lifetime guarantee in 1971 for a reason). Look to The North Face for technical performance wear and equipment made with ever-evolving environmental practices at the forefront. 
SHARE