I think that shopping for good underwear is one of the biggest challenges an adult faces.  Growing up, it was one of those things that just always showed up at Christmas or birthdays, so you never really had to think about it.  Then you move away from home and see that these things can be pricey, and better be worth it for all the time and effort it takes to buy it.  So I'm happy to have added the Phase SL Bra and Boxers to my active underwear rotation, because they are simple, basic pieces that are well made, well fitted and durable!
Our review of this product
The pros are:

lightweight, sweat-wicking and quick drying
flattering
super durable

The cons are:

The bra could be challenging for beyond a C cup if you are looking for super supportive I'd go for thicker weighted material.
That's it!

First Impression
Both the bra and boxer offer moisture wicking abilities, and are lightweight so easy to travel with, and dry quickly.  They were designed for the whole nine yards of low impact activities.

Fit
So it should be known that I'm not a busty lady, but appreciate solid support as much as the next girl. I really like the way the bra fits, adding a hint of lift, but super supportive! The straps are small and most importantly simple.  I hate overly complicated sports bras and I can put this on with ease. The boxers are so lightweight and easy to move in.  They are a flattering fit and don't ride up anywhere they shouldn't if you know what I mean.
Usage
Oh gosh, what don't these work for!? I think my most recent thankful moment to have them handy was a recent trip where I forgot a swimsuit, so I used the combo for the hot tub and they worked great! I wear the bra for every outfit because I like the simplicity of the straps.  The boxers are great for even wearing with jeans as they are thin enough not to show lines.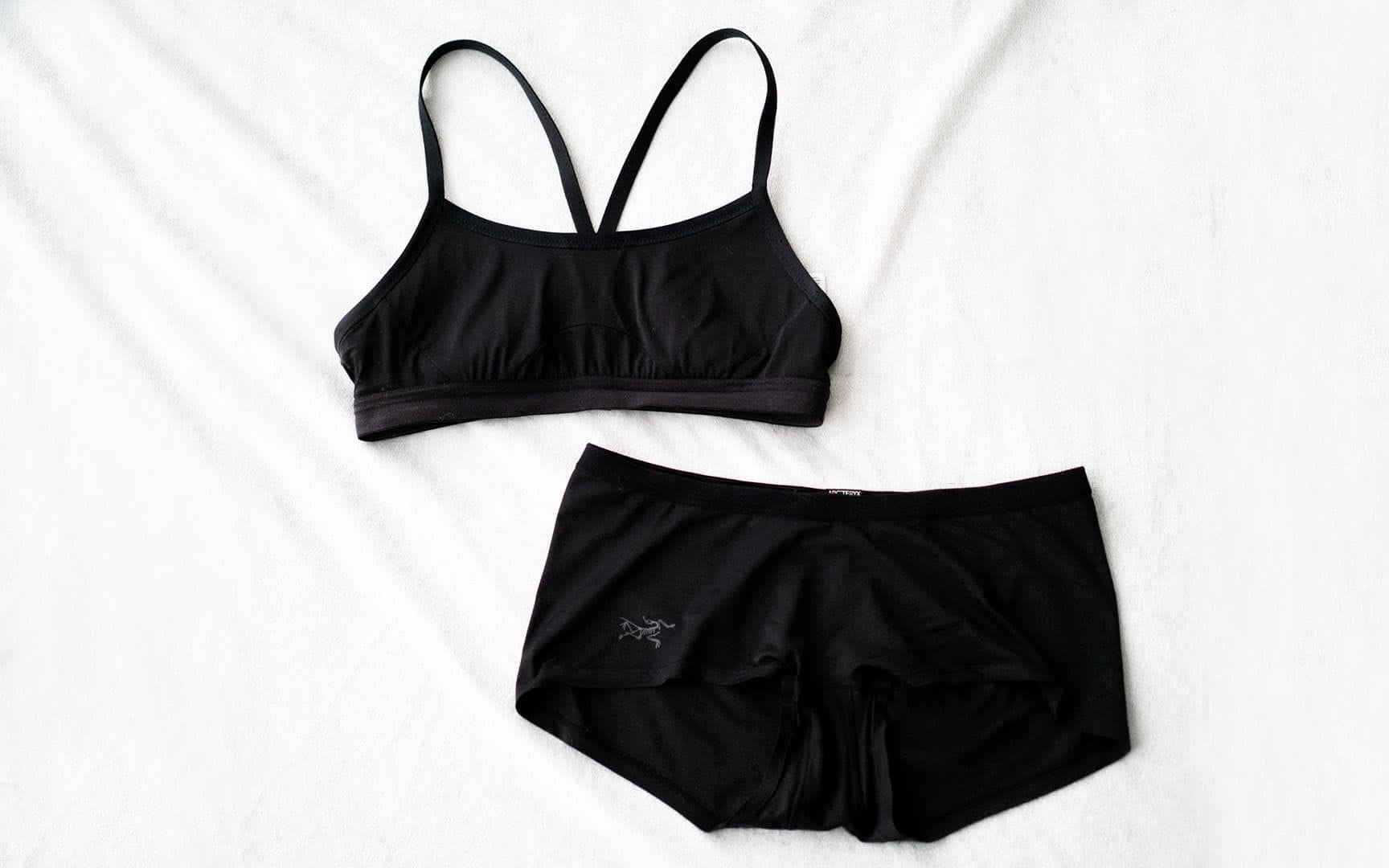 Overall
I'm hooked, and will be wearing this for as long as I can!
SHARE