Canada Goose parkas are built to last. When investing in such high-end products, you want to make sure they have everything you need. Style is not the only thing to consider. To make things easier, Canada Goose has a sizing guide with measurements for men, women and kids. The sizing chart features body measurements and will make things a lot easier when it comes to picking the right Canada Goose Jacket.
Whether you're choosing between the Kensington, the Trillium, the Langford or the Expedition; you'll want to make sure you check out the size guide to make sure the fit is optimal. 
| | | | |
| --- | --- | --- | --- |
| Kensington Parka – Women | Trillium Parka – Women | Langford Parka – Men | Expedition Parka – Men |
Canada Goose Women's Sizing Chart

Canada Goose Men's Sizing Chart

Canada Goose Children's Sizing Chart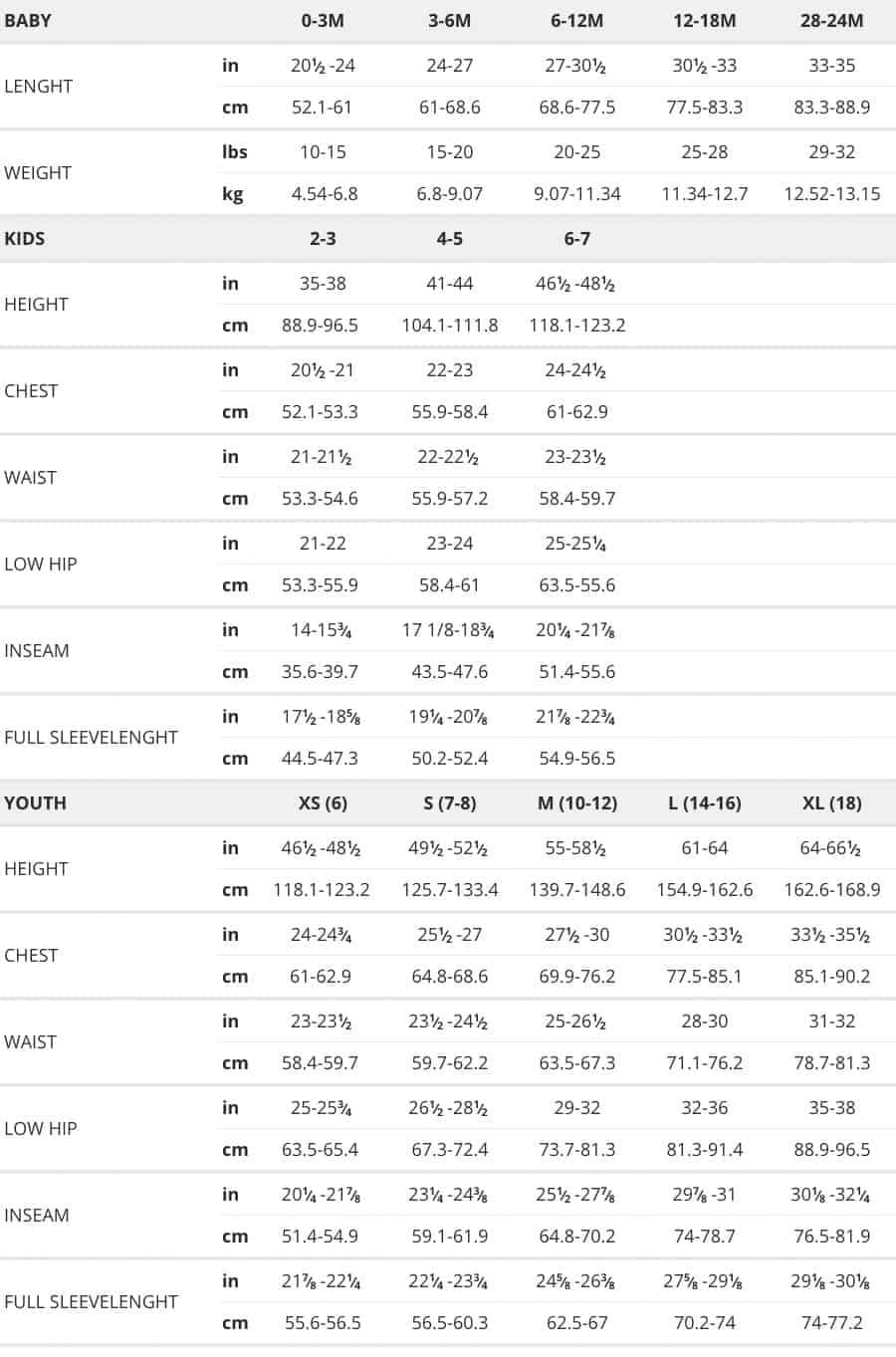 Size & Fit
Size and fit are two different things. Each size is tailored for specific body measurements and can usually be found on the tag. Different fits aren't always available, but when they are, they give more range to standard sizing. To provide you with more choice, Canada Goose has designed jackets with Slim, Regular and Relaxed fits. They've also created the Fusion Fit for smaller frames that require a different fit than the standard.
Slim Fit
Slim fit Canada Goose jackets are tighter than standard fits. If you prefer a snug fit that's close to the body, you'll want a slim fit. For this fit, if you're debating between two sizes, you should consider the larger of the two.
| | | | |
| --- | --- | --- | --- |
| Trillium Parka – Women | Shelburne Parka – Women | Balmoral Parka – Men | Langford Parka – Men |
Regular Fit
Regular fit Canada Goose parkas have a standard fit with a bit more room. For this fit, you can refer to the size you would typically wear for a winter jacket. Keep in mind, for those who want a fit that's closer to the body, ordering a size smaller will mean shorter sleeves.
| | | |
| --- | --- | --- |
| Mystique Parka – Women | Rowan Parka – Women | Garibaldi Parka – Women |
Relaxed Fit
The relaxed fit is very loose. You might think you're wearing the wrong size, but the extra room has a function. If you're the type who likes to layer up on cold days, you'll want to consider the relaxed fit. 
Despite the looseness, all relaxed fit Canada Goose coats are still made with specific body measurements in mind. If you're debating between two sizes, try ordering the smaller one. If you're looking for a slimmer fit and thinking of going down more than one size, you should consider another model or fit.
| | |
| --- | --- |
| Resolute Parka – Women | Polar Bear International Expedition Parka – Men |

To find the perfect winter coat, check out our guide on
choosing the right winter jacket
. It has plenty of helpful tips to help you choose the jacket with the right size, fit, and style to match your needs.
[wdi_feed id="26″]
SHARE