The Jetboil MiniMo Cooking System exceeded our expectations!  We go camping often, and this little cooking system heated our coffee in record time. The coffee boiled over the first time we were making it because we didn't think it would heat that quickly. Luckily, the hot chocolate was a much smoother experience. It also paired well with the Grande Coffee Press.
Our review
Pros:

It's compact and easy to set up.
Boils water VERY quickly.
Has a push Ignitor
The bowl on the bottom of the canister has measuring units
The fuel canister stabilizes the stove (good when kids are near)

Cons:

Sometimes had a hard time removing the canister from the element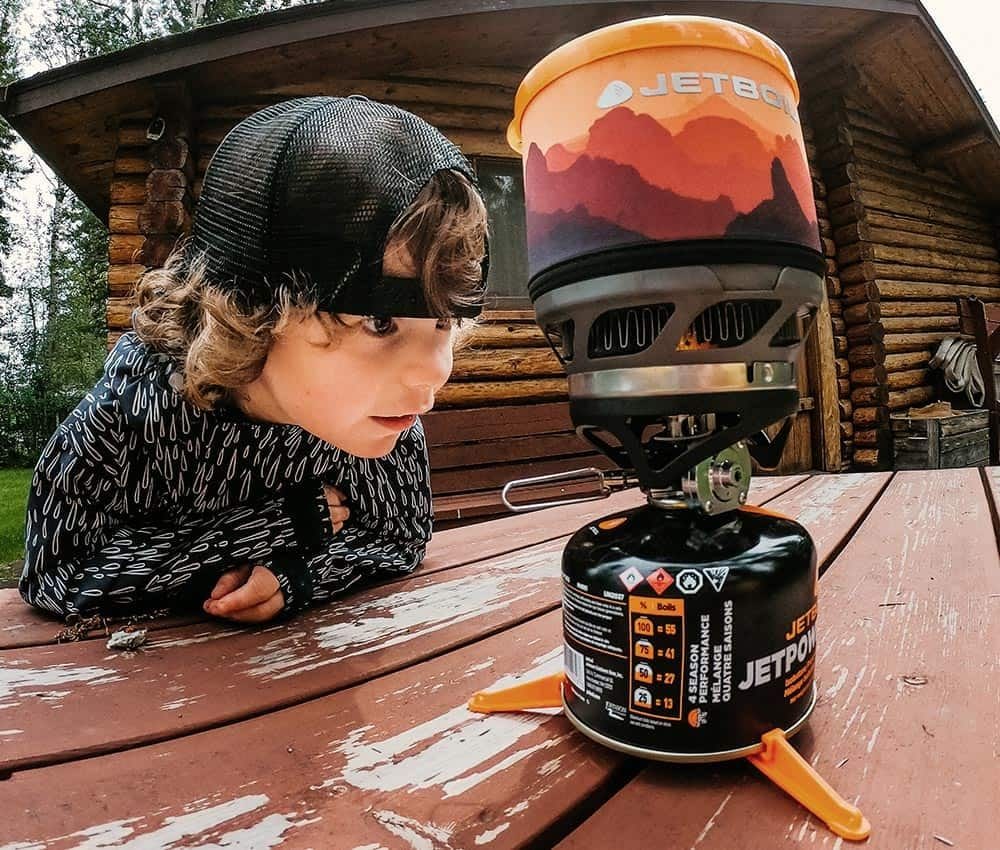 It's lightweight, but the handles aren't flimsy (which I was worried about), and it had enough grip to confidently hold and pour when the canister was full of coffee or hot water.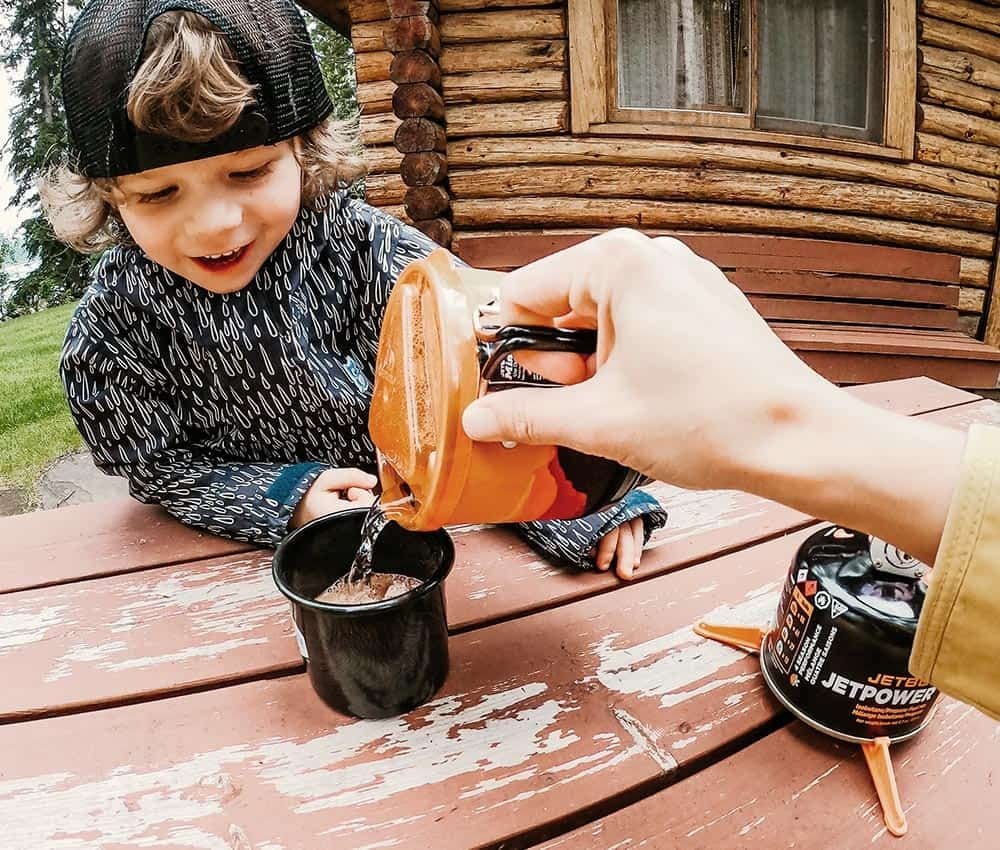 I think sometimes these little mini-stoves can be intimidating if you've never used one. We had no trouble attaching the element to the fuel canister.  The easy set-up was a smooth transition from old school pot to the MiniMo.  The lever on the side let us have complete control over the gas flow. Having that range of temperature was ideal for us, and didn't limit the cooking system's use.
One of the non-negotiable features was the lid with the opening that made it easy to pour.  With a toddler, at least 4 things get spilt daily.  So for us, it's a question of convenience and safety. I also love the bright colour!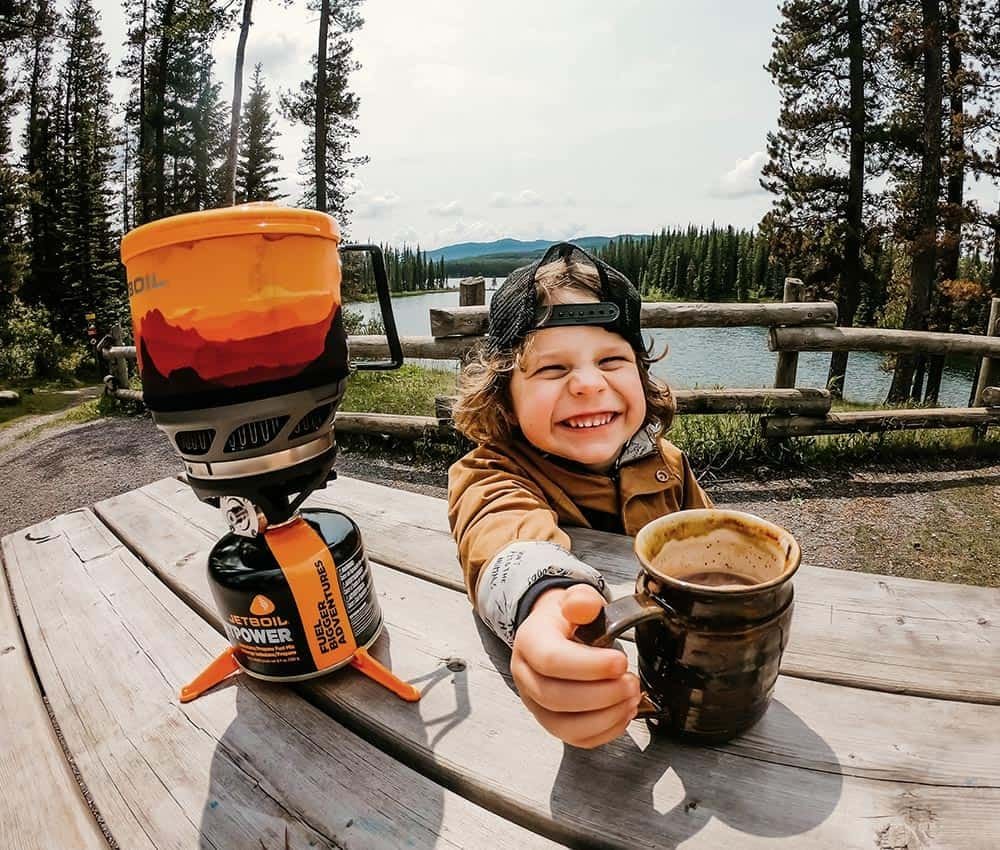 The MiniMo Cooking System is my first, and I have already raved about it to my friends. It's insanely versatile. I would use it for hiking, trekking, and camping – I would even use it sitting on my deck at home. Coffee, hot chocolate, porridge, and soups, the list is endless.  It's a product we didn't know we needed.
We're looking forward to taking it on many hikes this summer!
Follow Tanya's adventures on Instagram: @vanthuynee
SHARE