Founded in Sweden in 2005, POC entered the world of gravity sports at the world-renowned ISPO trade show. To this day, ISPO is the hot spot for showcasing the latest trends and technology in sportswear and sporting goods. Needless to say, POC was in the right place to launch their products.  
At this event, POC shared their mission to provide protection for athletes participating in gravity sports. Although they initially targeted the ski racing, POC's products catered to a range of sports including mountain biking. The brand knew that athletes riding down mountain trails at top speeds needed powerful and effective shielding. From full face helmets and gloves to elbow, knee, and dorsal pads, POC became a leader for protective products within the extreme sports industry.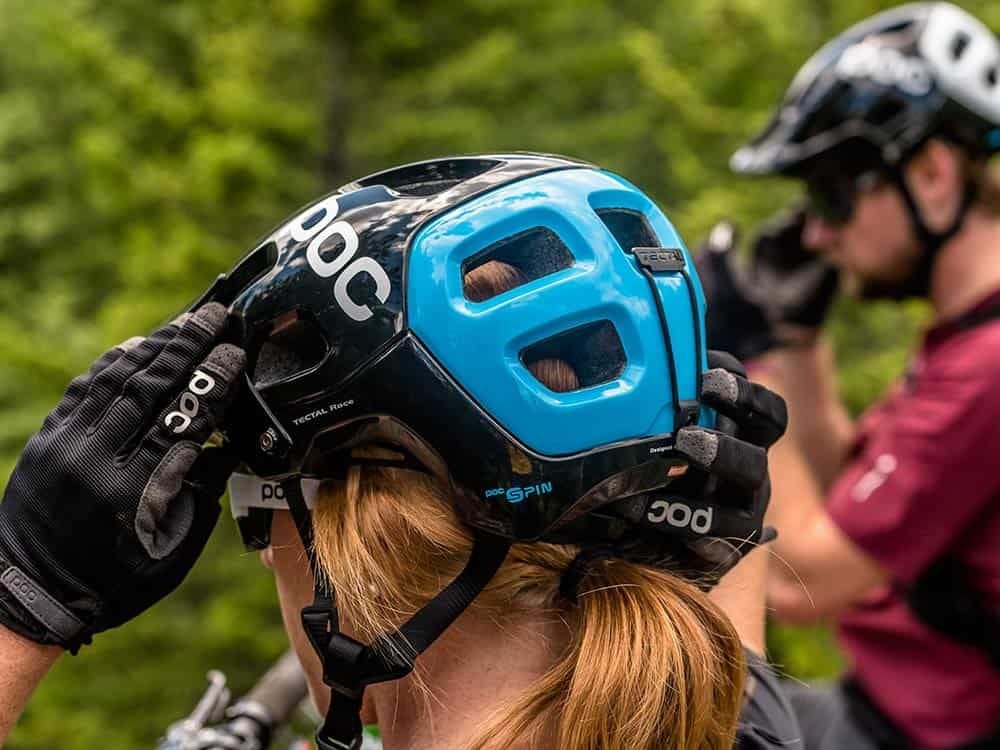 POC Mountain Bike Helmets
POC is a leader in the mountain bike industry thanks to their impressive collection of helmets. The brand has also launched a line of bike apparel that's growing in popularity. Their helmet collection boasts a variety of models for downhill, enduro, all-mountain, and cross-country riding in a range of colours to choose from. However you decide to enjoy the earth, be it on fresh pavement or root covered trails, POC helmets will surely keep you safe.
| | | | |
| --- | --- | --- | --- |
| Tectal Race SPIN  | Tectal | Trabec | Octal X SPIN |
The effectiveness of POC's helmets and equipment can be traced to the expertise of their employees at POC Lab, which is the company's science-driven R & D facility. The individuals making up the POC Lab come from a range of disciplines including sports medicine, brain science, and scientists of spinal cord injuries. Their job at the POC Lab is to ensure that each product has the most advanced protection on the market. Because of these specialists, it's no surprise POC is a leader in the field of gravity sports protection. 
Each POC mountain bike helmet is at the forefront of the protective design. The materials and technologies used are thoroughly tested at POC Lab to ensure each helmet exceeds safety certification standards. Their mountain bike helmets have advancements such as reinforced EPS liners paired with high-performance PC shells. A few of the more popular models such as the Tectal for enduro, and the Octal for cross-country riding, are two of the select models that are availablewith their new SPIN technology.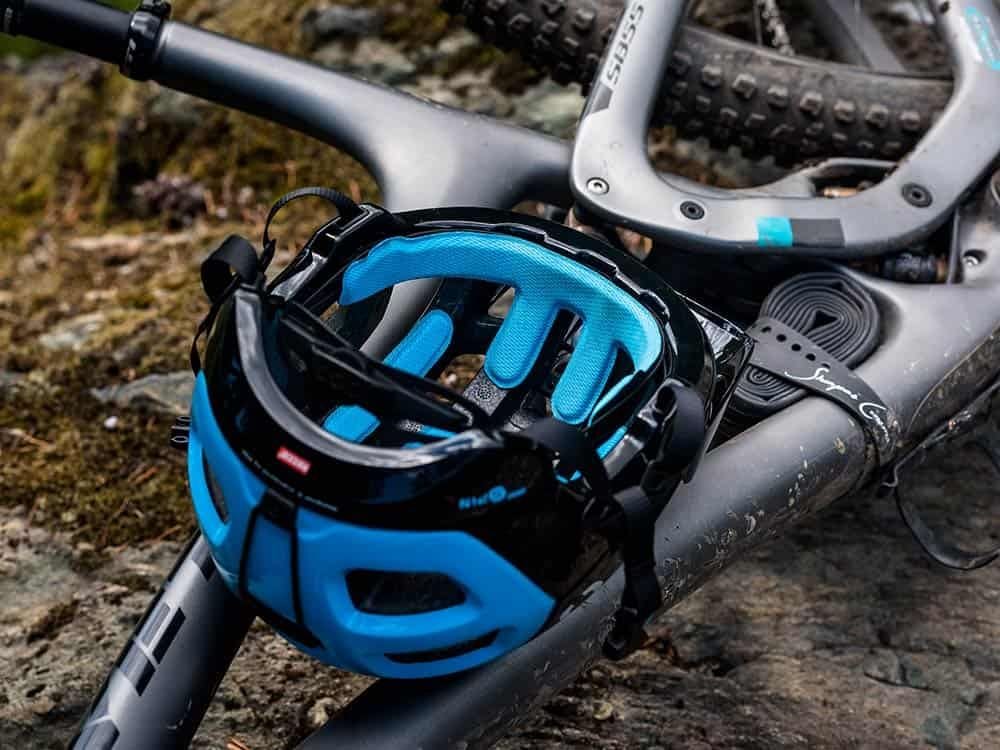 What is the POC SPIN Technology?
As research improves, and the consequences related to head injuries become more widespread, helmet technologies like MIPS and SPIN have begun to surface. MIPS is a technology that's commonly found in helmets in a variety of sports. SPIN is a new patent-pending technology developed by POC. Both of these technologies are designed to reduce the impact on the brain during an angled blow to the head. Similar to MIPS, POC's SPIN padding will counter the angled impact, lessening the severity of the head's movement and therefore reducing the risk of a traumatic head injury.
Additional POC Mountain Bike Protection
If you're a high-speed addict or someone that frequents steep trails, additional equipment and protection may be a wise choice. POC knows that to ride hard, you need protection that can keep up. For gear that you can rely on, check out POC's full finger gloves, elbow pads, and knee pads.

Complete Your Look on the Trails
When you're out biking the trails, and you want to look like a riding pro, POC's mountain bike apparel is just what you need. Their collection of clothing and apparel boasts shape-fitting cuts and quality materials. The shorts are enduro-specific with a pre-shaped fit ideal for pedaling and pairing with knee pads. The jerseys are made of moisture-managing materials and offer relaxed, true-to-size fits.
| | | | |
| --- | --- | --- | --- |
| Resistance Enduro Light Tee | Resistance Enduro Light Shorts | Raceday Enduro Jersey | Resistance Enduro Light Shorts |
Ride hard and ride safely, all while looking great thanks to POC's mountain bike apparel and protection. 
[wdi_feed id="2″]