What says Christmas more than His and Her Christmas sweaters? Relaxing by the fireplace with family and friends, with your favourite Christmas music in your ears and favourite Christmas libation in your hand—all while snug inside your Christmas sweater, the last word in holiday comfort.
Which brings us to this guide, a collection of His and Her Christmas sweaters with style and eye-catching flair for every occasion imaginable. Take a post-dinner walk in the winter wonderland, look smart at carolling hour, make Santa jealous the night before Christmas and look the part when handing out gifts in the morning. Plus, Altitude Sports members get free returns on orders shipped in Canada—and more!
Let's dive into the guide to His and Her Christmas sweaters.
Best Christmas Sweater – Men
Barbour – Case Fairisle Crew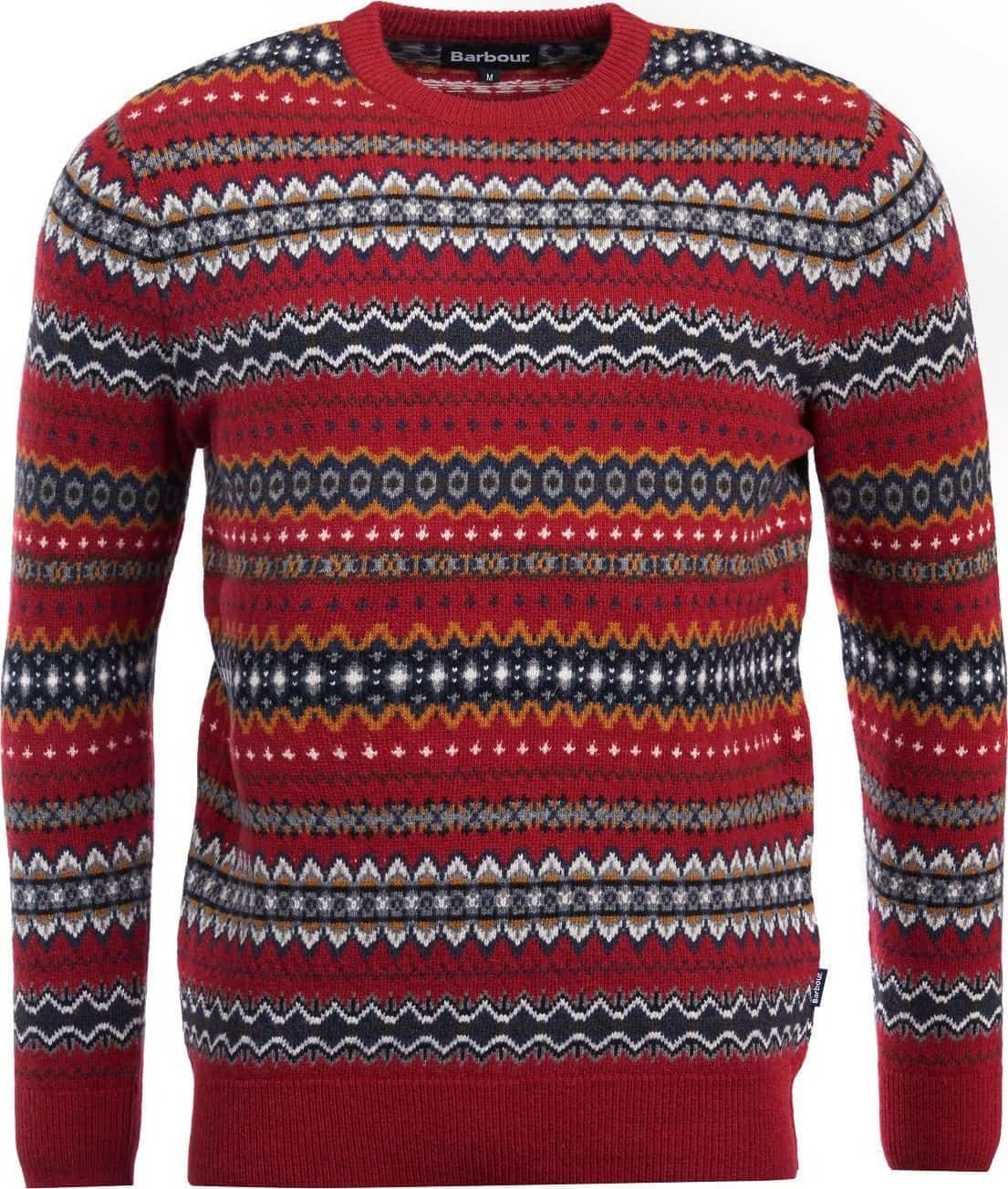 Barbour makes quality everything, from wax jackets to lightweight coats, and sweaters are no exception. The Fairisle Crew is warm 100% lambswool with a pattern that says holidays.
Best Christmas Sweater – Women
Dale of Norway – Snefrid Sweater
Sort merino wool designed and knit in Norway—it just has to be warm. The Snefrid sweater is premium nordic style, what we expect from Dale of Norway. Snefrid means snow beauty—no surprise there.
Men's Christmas Sweaters
Burton – Hearth Fleece Anorak
Rad colours for absolute comfort is what Burton is known for. The Polartec fleece in the Hearth Fleece Anorak is so comfy you won't reach for anything else come December.
Dale of Norway – St. Mortiz Masculine Sweater
Dale of Norway has got holiday winter sweaters covered, and the merino St. Moritz feels what it evokes—luxury, coziness and plush living. Dive in and enjoy it for many seasons to come.
Lada Lambswool Sweater – Fjällräven
Be the party in the Lada Lambswool sweater, a heavyweight top seemingly created for Christmas. The lambswool blend is comfy and gives you something to wear at the office party and at home.
Sherpa Adventure Gear – Kangtega Crew
Early Himalayan climbers had nothing much more than wool, so you know the Kangtega Crew sweater by Sherpa Adventure Gear is going to be warm. Super soft all merino wool has all of the yarn's benefits. What works in Nepal will probably work by the fireplace too.
Shop Sherpa Adventure Gear men
Saint James – Armen Roll-Neck Knit
The French brand Saint James goes nordic with their Armen Roll Neck Jumper. It's got a wool blend for cold days and a sporty style you can wear to the apres-ski or to the Christmas party.
Rossingol – Major 1/2 Zip Sweater
Does anything say holiday more than a bright red ski sweater from France? Thought not. Rossignol delivers with this sporty Major Half-Zip ski sweater that looks like it took everything good about 1960's ski style and put it all in this top. Merino wool is all goodness and rarely comes in a Christmas look like this. If Santa would shed a few pounds….
Vallier – Faroe Half-Zip Sweater
New brand Vallier has already made waves and those good feelings continue with the Faroe. The zip is an underrated sweater feature, while premium Australian wool knitting makes this an any-occasion piece.
Women's Christmas Sweaters
Barbour – Fairlead Knit
Fine living and style are what's made Barbour a household brand, and no-one does holidays quite like them. The wool-blend High point Knit is right in line with their tradition of warm comfortable winter styles.
Kari Traa – Sundve Knit
Kari Traa has the credentials and the designs for holiday fun in the winter. Scandanavian and proud of it, the Sundve Knit is warm, soft and comfortable—the perfect Christmas top.
Saint James – Beaune Merino Sailor Sweater
Saint James comes at you with their bold stripes, capped with a (Christmas?) green shoulder panel in an all-merino knit. Warmth, smoothness, and French styling make the ultimate gift.
Pendleton – Camp Stripe Wool Turtleneck
Pendleton brings premium blanket construction experience to a warm lambswool blend sweater just right for fireside chats and holiday cheer.
Smartwool – CHUP Speren Sweater
A heavyweight champion from Smartwool, the CHUP Speren Sweater makes for warmth, coziness and has all the funky style points required by the office party or the home get-together.
Dale of Norway – Garmisch Feminine Sweater
Dale of Norway is at it again with the classic Garmisch Sweater, a top so classy it nearly owns Christmas. Premium softskin merino wool in a peerless 2-ply construction which practically sings the carols for you.
Sherpa Adventure Gear – Kangtega Sweater
A Bhutanese-inspired weave is something to talk about, especially when it's about the Sherpa Adventure Gear Kangtega Sweater. Merino blend that stretches, breathes, stays warm and dry—anything else you need?
Shop Sherpa Adventure Gear women
Still looking for the perfect gift? We have stocking-stuffer guides just for him and her and kids. And check out Altitude Sports' official holiday gift guide.
SHARE