Stocking stuffers for the kids? A good question…The kids will probably be so full of chocolate and sugar come Christmas morning, any extra sweets in their stocking will be overdoing it. With this guide to Stocking Stuffer Ideas for Kids, you'll delight little ones of all ages with a gift that's fun and practical all at once.
Plus, Altitude Sports members get free returns on orders shipped in Canada—and many more benefits! So set the mood right and get ready for the smiles—and a little outdoor adventuring as well!
Best Stocking Stuffer for Girls
Giro – Launch Cp Helmet
Safety first! This helmet and goggle combo by Giro brings the fun to safe rides with the Launch Cp Helmet. A custom-fit adjustment, impact-cushioning foam, anti-fog goggles have her ready for the slopes and thinking about the descent ahead.
Best Stocking Stuffer for Boys
Patagonia – Lightweight Synchilla Snap-T Fleece Pullover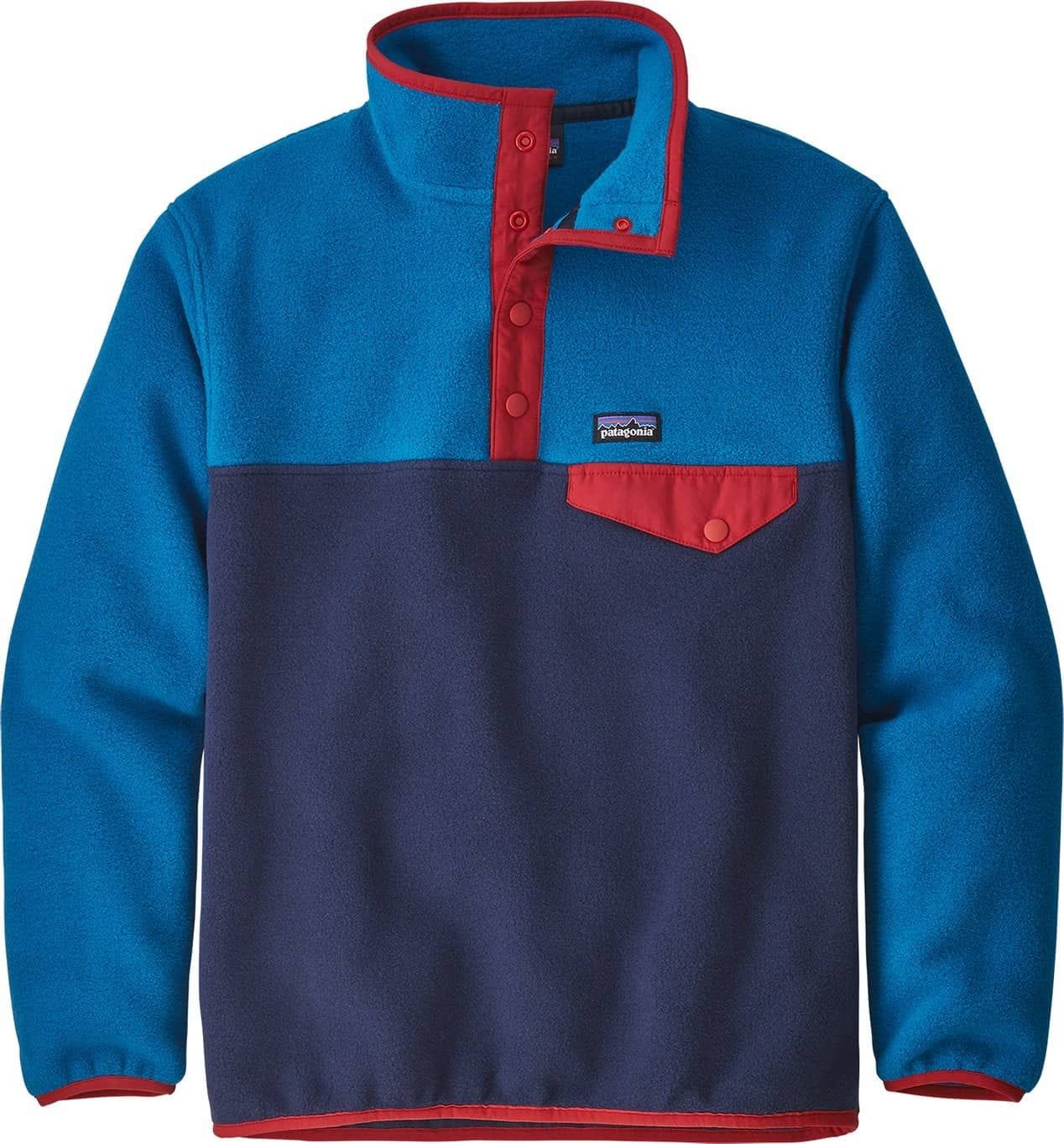 "I'm cold!" is the familiar winter refrain from your son who thinks a t-shirt and a hoodie are perfect January outdoor wear. Give him something he won't want to leave the house without in the Lightweight Synchilla Snap-T Fleece Pullover by Patagonia. Ultra-warm, the perfect layer, and colours from a brand that is decidedly in. 
Best Stocking Stuffer for Toddlers
Toms – Red Plaid Inca Slippers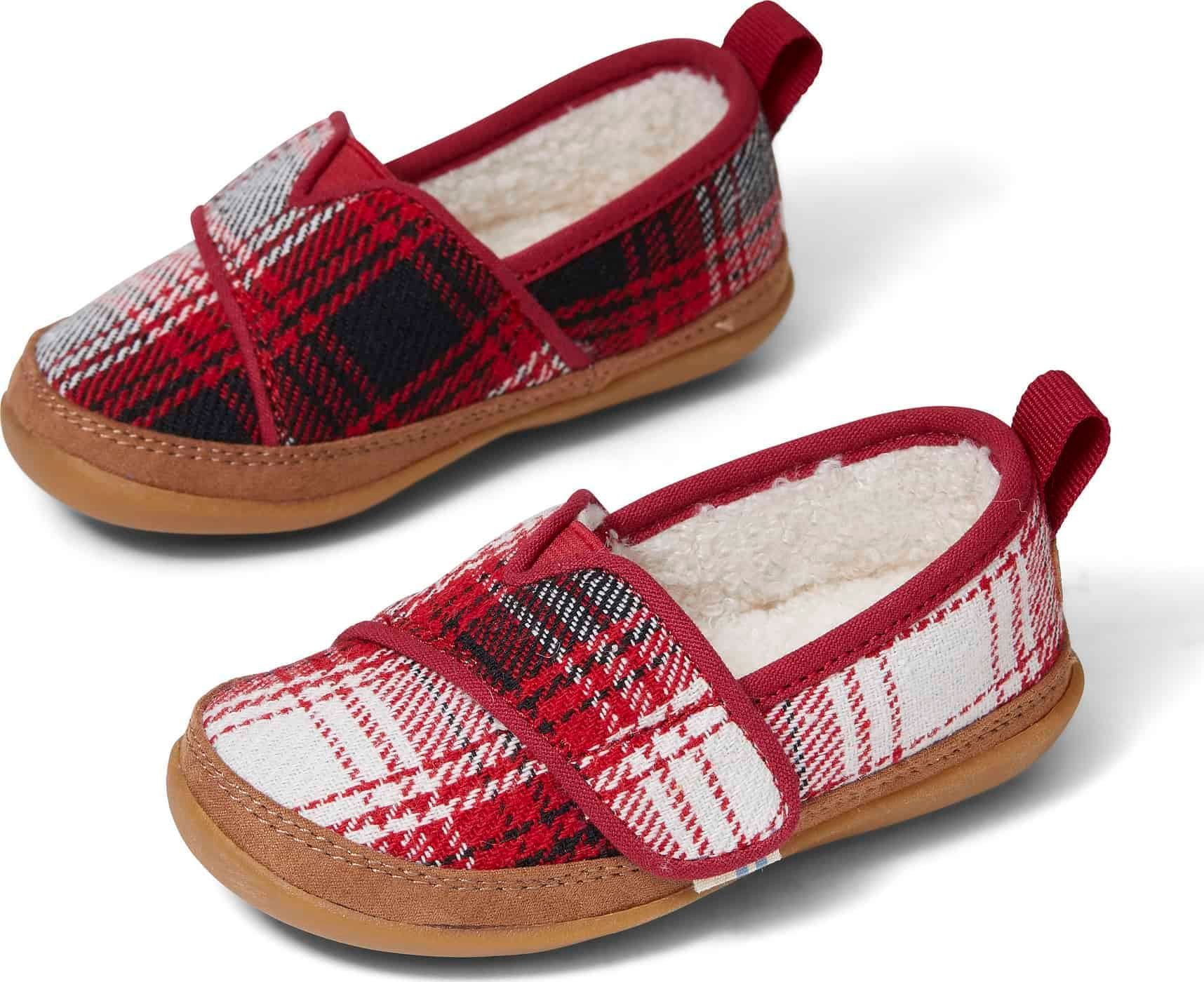 No more cold feet this winter! Start off Santa's visit right with TOMS Tiny Inca slippers in red plaid. Faux fur and faux shearling lining make soft, warm goodness for small feet. They're easy to secure with the adjustable closure, and in a vegan novelty specialty textile that looks the part!
Best Luxury Stocking Stuffer for Kids
Canada Goose Merino Logo Scarf
Canada Goose knows warmth. Your child will love the ultra-soft, warm double-knit all-merino wool feeling next to their skin. The Merino Scarf is finished with a water-resistant treatment. Merino has natural odour-fighting properties too, perfect for breathing into when it's cold out.
Best Socks Stocking Stuffer for Kids
Smartwool – Wintersport Yo Yetti Socks
Shouldn't socks be fun? That's the case with Smartwool's Wintersport Yo Yetti socks, a winter necessity with the volume turned up to 11. The merino blend is soft and comfy, and the flat-knit toe seam doesn't bunch. Matching their socks will be easier than ever!
Best Mittens Stocking Stuffer for Kids
Columbia – Whirlibird Mittens
Cold hands are no fun, so turf that problem with the Columbia Whirlibird Mittens. Santa's little helpers are waterproof, protect hands against snow, adjustable,  with reflective warming tech on the inside that makes for longer days outside.
Best Headwear Stocking Stuffer for Little Kids
Kombi – Snuggly Fleece Balaclava
Shop Snuggly Fleece Balaclava now
The Snuggly Fleece Balaclava by Canada's Kombi is made to keep your little kid warm and comfy all winter. Get them outside with the snuggly fleece, warm and super-soft against tender skin. And the best thing—they're in exciting prints that are easy to find at daycare!
Shop Youth headwear & neckwear
Best Mid Layer Stocking Stuffer for Girls
Burton – Crown Bonded Pullover Hoodie
Shop Crown Bonded Pullover Hoodie now
The Burton Crown Bonded Pullover Hoodie does everything in the style Burton is famous for—bold, sharp, versatile and functional. It's warm, dries out quickly and repels water with a special fleece blend. She can wear it to school, on Saturdays or on the slopes—the possibilities are limitless.
Best Backpack Stocking Stuffer
Fjällräven Kånken Mini 7L Backpack
The kids sometimes need a smaller bag for going out, so they don't have to unpack their school bag and can bring what they need. Enter the Fjällräven's Kånken Mini 7L Backpack, with the same convenience as its larger brethren—the seat pad, the dual carrying handles, the flat side pockets and more. The perfect bag for any kid!
Best 2-Piece Stocking Stuffer for Kids
Helley Hansen – Warm Set 2
Imagine a merino wool set so comfy it could be used as a winter base layer and winter pyjamas (in fact you might not have any say in the matter). Helly Hansen has the solution with their Warm Set 2, in an array of colours sure to please. Reinforced knees and elbows last longer too!
We hope you find the right thing with our stocking stuffer ideas for kids guide. Still looking for the perfect gift? We have specific guides for runners, campers, travellers and ski-snowboard types. And check out Altitude Sports' official holiday gift guide. Happy shopping—and Happy Holidays!
SHARE